Good morning! To stay up to date this Saturday (18), Technology World took apart everything that happened this week (March 13-17). In addition to various news about technology and science, the world of entertainment and games was also very active during this period.
Monday (13) was the day Oscar 2023 resonated, blessing characters like Brendan Fraser, Ke Huy Quan and Michelle Yeoh. On Wednesday (15), Samsung launched the Galaxy A34 and A54 mobile phones worldwide (also in Brazil). This Friday (10), the first reviews of Resident Evil 4 Remake (including those from Voxel) began rolling out.
This was just an appetizer of everything rocking! Check out everything that matters most during the week below. To access all the news, just click on the links below.
1. Oscar 2023: The awards' best moments (and memories). Did you miss the 2023 Oscars? Check out the main titles of the biggest movie awards.
2. How do Coldplay concert wristbands work? Born out of a fortuitous encounter between creator Jason Regler and Coldplay's manager, Xylobands has become a worldwide phenomenon.
3. John Wick and The Wire actor Lance Reddick are dead. Lance Reddick is also on TV shows like Fringe and even Horizon Zero Dawn!
4. Nubank denies offering benefits to dismissed workers to avoid defaming the company. According to one report, Nubank offers two dismissal agreements: one standard and one that provides benefits but includes a 'no insult' clause.
5. GPT-4 is ChatGPT's new platform that accepts images and outperforms humans. OpenAI has announced the new version of the GPT tool, which can now outperform humans in professional and academic activities; Check out the news!
6. Bolsonaro's Abin spied on cell phones all over Brazil, says the newspaper. Using Israeli software, Abin could spy on the mobile phone locations of citizens in Brazil during the Bolsonaro government.
7. Resident Evil 4 Review: Capcom is making an excellent remake for the 2nd time. Lightning can strike the same place twice: Capcom strikes a second time, not only in Resident Evil 4, but also in a historical remake! See our full review.
8. Pix at risk: GoatRAT malware is getting more dangerous and threatening Brazilians. The malware bypasses protections like 2FA and conducts fraudulent transactions with Nubank, Banco Inter and PagBank customers.
9. Galaxy A34 and A54 available in S23 skin starting at R$2,599. The new Galaxy A34 and A54 are announced by Samsung as new agents with 'top face'; see all the details.
10. Astronomers have detected water molecules in the star 1,300 light-years away. Remains of a distant galaxy may provide more information about the origins of water on Earth.
Source: Tec Mundo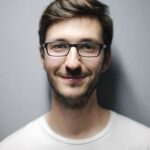 I am a passionate and hardworking journalist with an eye for detail. I specialize in the field of news reporting, and have been writing for Gadget Onus, a renowned online news site, since 2019. As the author of their Hot News section, I'm proud to be at the forefront of today's headlines and current affairs.