A few days ago, Twitter began removing the blue badge from accounts that were verified before Elon Musk took over the company. Now any user, regardless of whether they are relevant (for example, a celebrity or other public figure) or not, must pay for Blue in order to pass the verification; except for a few exceptions. Elon Musk essentially pays various celebrities for verification, even if they don't ask for it. including several people who have passed away.
On Twitter, for example, Kobe Bryant official account has the famous blue badge because he is signed to Blue and "confirmed your phone number." All this, despite the fact that the basketball player died in 2020 and, apparently, neither a family member nor a representative is involved in the profile.
There are other deceased celebrities who have also been confirmed again. after Twitter removed the badge from all non-Blue-following accounts on April 20. Among them are Michael Jackson, Chadwick Boseman, Paul Walker, Barbara Walters and Anthony Bourdain, or journalist Jamal Khashoggi, who was killed in 2018. All of these profiles show the same message: "This account has been verified because the user is following Twitter. Blue and verified his phone number."
Paul Walker, Kobe Bryant and other dead celebrities confirmed by following Twitter Blue.
Neither Twitter nor Elon Musk have confirmed anything about this, although the mogul stressed that he personally you pay for some Blue subscriptions. For example, Stephen King or LeBron James is verified without asking or paying for it. Both also publicly confirmed that they had no intention of signing with Blue and did not want verification.
In fact, everything points to the fact that Twitter returns confirmation to those accounts that have more than 1 million followers. Celebrities like Beyoncé, Lady Gaga or Adele lost the badge on April 20, but now they've got it back.
However, checking the accounts of deceased characters is much weirder than simply checking living users with over 1 million followers. Mostly, because the badge shows that they are subscribed to Blue and have verified the phone number. Instead of, for example, putting that these are the corresponding characters who have died. Or any other message that doesn't imply that they subscribed to Blue from the Grave.

Source: Hiper Textual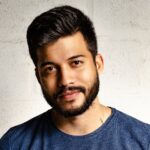 I am Garth Carter and I work at Gadget Onus. I have specialized in writing for the Hot News section, focusing on topics that are trending and highly relevant to readers. My passion is to present news stories accurately, in an engaging manner that captures the attention of my audience.