If you have an iPhone 14 or iPhone 14 Pro, you should already be familiar with Satellite Emergency SOS. The security feature, one of the new features of the latest mobile phones released by Apple, allows users to send text messages to emergency services when there is no cellular network coverage and Wi-Fi available. Individuals can also use the "Search" app to share their location via satellite.
Emergency SOS via Satellite, which proves all its efficiency and functionality, Rescuing three students trapped in a canyon. The case took place in the US state of Utah and involved students from Brigham Young University (Brighan Young University) who decided to have a little "adventure" in a place called San Rafael Swell Recreation. area). ).
On this occasion, three young friends decided to explore the San Rafael Swell Recreation Area, an area filled with canyons, mountains, and other geological formations. However, things started to go wrong when they came across a canyon they had been studying and researching. According to 2KUTV (via Apple Insider), the site had an area with deep, cold water and one of the kids was stranded there.
moments of despair
"We suspect that the very wet Utah winter has somehow altered the canyon, leading to a much more complex scenario than we imagined," Jeremy Mumford, one of the three teenagers, told 2KUTV. The students spent about an hour in the field helping the stranded Member who was already showing signs of hypothermia.
Fortunately, one of three college students, Stephen Watts, brought his iPhone 14 with him and was able to send an Emergency SOS via Satellite. After they managed to save and free the trapped friend, the teenagers just had to wait for the rescue. "I'll be honest, I started crying when I saw the helicopter," said Bridger Woods, the third member of the adventurous team.

iPhone 14 has a 6.1″ display, 5G connectivity, a 12MP camera and a resolution of 2532 x 1170 pixels at 460 ppi, ideal for taking high-quality photos.
Source: Tec Mundo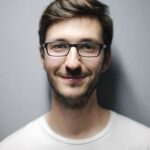 I am a passionate and hardworking journalist with an eye for detail. I specialize in the field of news reporting, and have been writing for Gadget Onus, a renowned online news site, since 2019. As the author of their Hot News section, I'm proud to be at the forefront of today's headlines and current affairs.