An international conference dedicated to the problems of the modern food industry and ways to solve them is coming up – DeepFoodTech Conference 2023 from EFKO and RB.RU, the event will be held on May 19 in Moscow. Speakers at the conference will include foreign experts from Brazil, Nigeria, Ethiopia, India and Saudi Arabia. We know each one of them.
The main theme of DeepFoodTech Conference 2023 is how to feed the planet without harming it. Experts from Russia, Brazil, Nigeria, Ethiopia, India and Saudi Arabia will share case studies that will clearly show what is already being done in these countries to provide food for people and what future challenges they see for the food industry.
Sergei Ivanov, Russia
---
CEO and co-owner of EFKO, Russia's largest food manufacturer.

Hello! (Healthy Innovation) – plant-based alternatives to meat and milk.

Impact Officer YPO Russia is an international organization uniting owners and CEOs.

Member of the IMAGINE initiative, which studies international food security issues.

Member of the Executive Committee of Global Impact Summit Rwanda 2024.

Responsible for the "Food" working group of the "Horizon 2040" project.
Sergey is one of the few Russian businessmen who actively leads social networks, speaks abroad and is not afraid to talk about global issues. His speech will open the conference: Sergey will present the results of the international research project "How to feed 10 billion people?" and talk about what will shape the global food market over the next 10 years.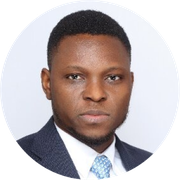 Temitope Adegoroye, Nigeria
---
Managing Partner of Sahel Consulting.

For more than 12 years, he has been supporting key players in the African food and agriculture ecosystem to create sustainable business models to achieve a sustainable food system.

Managing partner of the consulting firm Sahel Consulting Agriculture & Nutrition Limited.

MA in Agronomy from the University of Ibadan and BSc in Plant Science from Obafemi Awolowo University.

He received an MBA from the Lagos Business School. She has completed executive leadership programs at various global institutions, including IESE Business School, Harvard School, and Oxford University. He is the leader of the IMAGINE initiative.
Temitope will talk about what the Nigerian food market is like, its challenges, opportunities and priorities.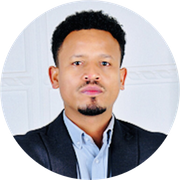 Elm Mall, Ethiopia
---
Graduated from the Catholic University of the Sacred Heart.

Founder and CEO of Coffee Resurrect, a startup that develops solutions to help reduce the environmental impact of coffee waste.
Olmo will tell you how to turn ground coffee, which humanity throws away on a large scale today, into a superfood.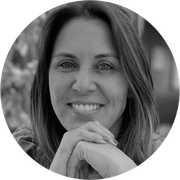 Elizabeth Santin, Brazil
---
Independent consultant in R+D+i and sustainable development. He worked with farmers, cooperatives, feed additive companies and universities to find solutions that could increase the sustainability of the industry.

Co-founder of I See Inside Institute.

Former University Professor of Veterinary Medicine.
Elisabeth has been researching technologies for efficient and highly productive livestock farming without the use of hormones and antibiotics for many years. She will tell when scientists find a way to breed animals without hormones or antibiotics.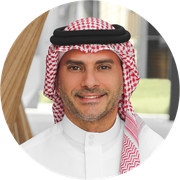 Omar al Jundi, Saudi Arabia
---
Founder and CEO of Badia Farms.
Omar will share a look at the food agenda of Saudi Arabia and the Gulf countries and discuss the details of vertical farming technology development in the region.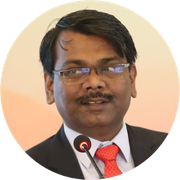 Dinesh Chauan, India
---
Vice President and Partner Program Director at DeHaat, which is transforming agriculture with AI-powered technology solutions and simplifying supply chains in the Indian agricultural sector.

Member of the Advisory Council of the African Agribusiness Alliance, AgTech Insight California, Ghana and India Trade Advisory Council, National Committee for Agricultural Startups Working Group.
India has nearly overtaken China in terms of population and in 30 years it will become the world's largest economy. India is a unique country in terms of the food basket. Dinesh will talk about a side of India that few people are familiar with, and how DeepFoodTech is developing in the country and how they see the future of the food industry in this region.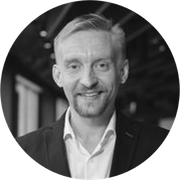 Dmitry Alekseev, Russia
---
Biological Sciences Candidate, Associate Professor, Scientific Director of the University of Educational Medicine.

Author and co-author of more than 100 scientific articles on nutrition, microbiome and genetics.

Consultant for leading Russian and world manufacturers of food and pharmaceuticals.
The UOM together with EFKO completed the research project "Laboratory of the Future of Food and Health". Dmitry will present the results of the study and share the findings that everyone can use in everyday life.
Detailed information about the conference and registration can be found on the website.
Author:
Irina Pecherskaya

Source: RB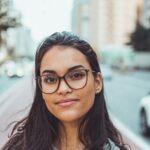 I am a professional journalist and content creator with extensive experience writing for news websites. I currently work as an author at Gadget Onus, where I specialize in covering hot news topics. My written pieces have been published on some of the biggest media outlets around the world, including The Guardian and BBC News.