As part of the celebration of the day Internet Day 2023in the Chamber of Deputies, the Internet Association MX presented the results of the 19th study of Internet user habits in Mexico, 2023, which shows how the pandemic has accelerated the adoption of digital technologies in the country, causing a digital transformation and significant social .
This study was conducted in collaboration with the Knowsy AI platform, an AI-based tool developed in Mexico to collect and analyze data in digital ecosystems, providing more detailed and accurate information about user habits.
The study highlights the increase in Internet access and the growing dependence of Mexicans on all types of online services. In recent years, the country has seen a noticeable increase in the number of Internet users, reaching the highest peak in the last 8 years – 9.3%. Mexico's digital population reaches 96.87 million Internet users in Mexico, representing 80.8% of the population aged 6 and over.
"We are seeing that as the country gradually deconfines, there have been changes in the places to connect to the Internet. The number of connections from home has decreased, while the number of connections from work or office has increased, indicating a gradual recovery in social and work life," said Itsul Hiron, vice president of innovation at the MX Internet Association.
The decline in the share of users connecting from home decreased from 95.8% in 2022 to 72.40% in 2023. The number of users connecting from the office registers an increase of 28% compared to 2022 due to a return to work face to face. .
Over the past year, Internet connectivity has increased in schools and public places, indicating a gradual recovery in educational and social life. This data reflects the growing importance of communication in all areas of Mexican society.
The Internet is essential to the daily life of Mexicans, with 84.1% of Internet users remaining constantly connected either via Wi-Fi or cellular mobile data network, even at the same time on different devices.
"These studies are very relevant because they set the course for us, the MX Internet Association will continue to work to promote the responsible and safe use of the Internet in the country. This study is a valuable resource for understanding the digital and social transformation in Mexico, as well as advancing policies and strategies that promote equal access to the Internet for all companies, government and civil society," says Anali Diaz. Infante Vasquez, President of the MX Internet Association.
Internet usage statistics in Mexico, 2023
● 42.7% of respondents have Internet connection time from 7 to more than 9 hours. Only 12.2% of respondents claim that the connection time is from 1 to 3 hours.
● The use of the Internet for banking transactions shows a significant increase + 44% compared to 2022, in 2023 this is already an activity carried out by 61.8% of Mexican Internet users.
● Main activities of Mexican Internet users:
o To access social media or platforms: 84.8%
o To send and receive email: 76.3%
o To send messages via WhatsApp or other messaging services: 69.5%
o Listening to music or internet radio: 67.6%
o Watch movies or series: 63.2%
o Banking: 61.8% (this category registered an increase of almost 44% compared to 2022)
o Use cards: 61% (19% increase compared to 2022 due to increased mobility after lockdown.
o Make video calls: 56.8%
o Conduct procedures online: 52.4%
o Read or view relevant content: 52.3%
o Online courses: 45.3% (this category registered a 20.2% increase compared to 2022)
o Buy food or go to the supermarket: 35.9%
o Request transport: 34.8%
o Play online: 26.1%
o Looking for a job or business relationship: 22.5%
o Stock market operations: 7.8%
o Online medical consultations or telemedicine: 7.7%
o Looking for a partner or meeting people: 6.4%
o Buying or selling cryptocurrencies: 4%
● The study details differences in Internet use in terms of predominant activities, noting that:
o Gen Z and millennials use social media more, consume more music and movies, access content of interest more often, and use messaging services more.
o Nearly half of millennials (49.70%) take online courses, while only 27.9% of Generation Z do so.
o Online gaming accounts for 41.10% of Generation Z and, to a lesser extent, Millennials (30.10%).
o Cryptocurrency buying and selling operations are represented in a higher percentage among millennials (7.70%).
o 11.20% of millennials use online doctor consultations.
● Most used video calling apps:
or whatsapp: 89%
or zoom: 81%
or Google Meet: 70.6%
or teams: 47.3%
or Skype: 25.5%
or Facebook: 23.9%
● The risks that users are most concerned about when browsing the Internet:
o Identity theft: 81.5% (4 out of 5 cite identity theft as the top browsing risk, representing a 13% increase compared to 2022)
o Receive viruses on their devices: 58.4%
o Invasion of privacy: 57.6%
o Fraud: 52.8% (this category shows a 38% increase compared to 2022)
o Receive false news (fake news): 26.5%
o Receive obnoxious or inappropriate content: 24.6%
o Cyberbullying: 21%
● Social media is one of the main activities that Mexicans go online for, with WhatsApp, Facebook and Instagram being the most used by Mexicans in general:
or WhatsApp: 95.6%
or Facebook: 84.9%
or Instagram: 76.2%
or YouTube: 59.3%
or Twitter 55.8%
or LinkedIn: 49.6%
or TikTok: 44.2%
or Telegram: 41.9%
or Pinterest: 33.5%
● The use of social networks seems to be mainly focused on three activities: access to information, social and economic contacts. What are the predominant activities while Mexicans use them?
o Stay informed: 77%
o Stay in touch with friends and family: 76.8%
o Consume entertainment content: 62.6%
o Keep in touch with colleagues at work: 44.7%
o Look for product recommendations or reviews: 35.6%
o Buy items: 33.5%
o Offering professional services: 22.5%
o Looking for a job 16%
o Seek medical attention: 12%
o Looking for a partner: 6.9%
● Generational differences are observed in the use of social media, for example:
o Millennials seem to be more familiar with using LinkedIn (58.80%), while only 15.20% of Generation Z use it.
o For Gen Z, Instagram is the second most used app (86.1%) after Facebook (83%).
o Gen Z prefers TikTok (57.6%) more than Twitter (41.2%) and Millennials prefer Twitter (58.8%) TikTok (47.3%).
o For Baby Boomers, WhatsApp is the dominant network (98%) followed by Facebook (74%). Only 18% of this demographic use TikTok.
Source: Digital Trends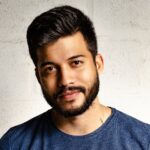 I am Garth Carter and I work at Gadget Onus. I have specialized in writing for the Hot News section, focusing on topics that are trending and highly relevant to readers. My passion is to present news stories accurately, in an engaging manner that captures the attention of my audience.