Did you know that Chicken McNuggets from McDonald's turning 40 this year? To celebrate this anniversary, the fast food chain has launched a special promotion in China: chicken nugget tetris game.
The portable game looks like a giant McNugget and can be purchased for around 30 yuan (about $4.2) at McDonald's restaurants in mainland China. The game comes in a McNuggets themed box and includes a storage bag.
The goal of the game is to collect the falling pieces, which are also shaped like nuggets, and not fill the screen.
This action caused a furore among fans of McDonald's and Tetris, who shared their photos and videos of the game on social networks. Some have called it one of the best collaborative projects.
Chicken McNuggets are one of McDonald's most popular and iconic foods. They were created in 1983 by chef Rene Arend, who was looking for an alternative to fried chicken. Since then, billions of units have been sold worldwide.
These handhelds come in the same Happy Meal packaging that the real McNuggets come in and come with a fabric case and are sold out.
Source: Digital Trends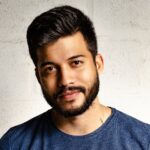 I am Garth Carter and I work at Gadget Onus. I have specialized in writing for the Hot News section, focusing on topics that are trending and highly relevant to readers. My passion is to present news stories accurately, in an engaging manner that captures the attention of my audience.