The 310 senators in the upper house will soon receive new Apple smartphones and tablets, in particular the new iPhone 14 and iPad Pro, despite the fact that their devices were updated just a year ago. How could you know vozpopuliSenate will allocate 1,137,400 euros from its budget make a purchase of these devices through a supplier that has not yet been verified.
The aforementioned media claims that Orange has been the chosen operator since 2019 to distribute terminals to all senators. We reiterate that last year they were updated with iPhone 13. The Senate is currently seeking a new supplier for "next-generation devices." They are subject to a number of requirements. These include dual eSIM compatibility, Wifi 6 networks, or 256GB storage.
Also included in the list of requirements features that are only available on the iPhone 14, priced in the case of the requested version for 1139 euros. In particular, they must have Bluetooth 5.3, 6.1-inch Super Retina XDR screen, weight no more than 200 grams, A15 Bionic chip, Face ID unlock and iOS 16 as operating system. Smartphones must also have a four-year warranty.
As for the 310 tablets requested by the Senate, they must be compatible with 5G networks, i.e.include M2 ​​chip or similar, have a screen size of 11 inches and an internal memory of 256 GB or more. Also, of course, that it works with iPadOS 16 or later. The only model compatible with these features is the latest 11-inch iPad Pro, priced at €1,049.
The Senate also requires iPads to have keyboard covers. Although they do not indicate the model of the case, it is likely that it is official, the price of which is 369 euros.
Why does the Senate only want iPhones and iPads?
Now, why the iPhone and iPad instead of any other Android device that might even cost half as much? The Senate justifies buying Apple devices mainly because of the operating system, since iOS – and therefore iPadOS – the only one compatible with apps used by senators. They also say that as a result of the new legislature in August, they don't have time to adapt them to other operating systems.
Due to the dissolution of the Houses by Royal Decree 400/2023 of 29 May and the foreseeable establishment of a new Legislative Assembly in August, it would not be possible to adapt computer applications to systems other than iOS, and it would be impossible to offer the functionality necessary to carry out the parliamentary functions of members of the Senate.
In any case, it is strange that current models need to be updated, even those that will remain in the Upper House in the next legislature. Well, the specs of the current iPhone 13 are almost identical to those of the iPhone 14. Except, yes, the Bluetooth connection.
Source: Hiper Textual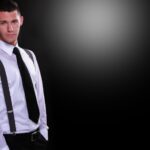 I'm Ben Stock, a highly experienced and passionate journalist with a career in the news industry spanning more than 10 years. I specialize in writing content for websites, including researching and interviewing sources to produce engaging articles. My current role is as an author at Gadget Onus, where I mainly cover the mobile section.