The robot industry is undergoing rapid growth and evolution. The demand for industrial robots is expected to increase globally due to the need for automation in manufacturing and increasing efficiency in manufacturing. It is also used in a wide range of applications, including robots, medical robots and service robots. However, the mass deployment of robots also raises concerns about the impact on workforce and privacy.
This is the sculptor robot that reproduces art.
Today, however, we focus on an issue that goes beyond human primary needs and how robotics can affect our species sociopolitically. Today we focus on a robot that can make art. More precisely, although it is not like an artificial intelligence that creates from existing, it is capable of reproducing an already existing art. This robot is almost a kind of extraordinarily capable 3D printer that can reproduce the most difficult sculptures in our world.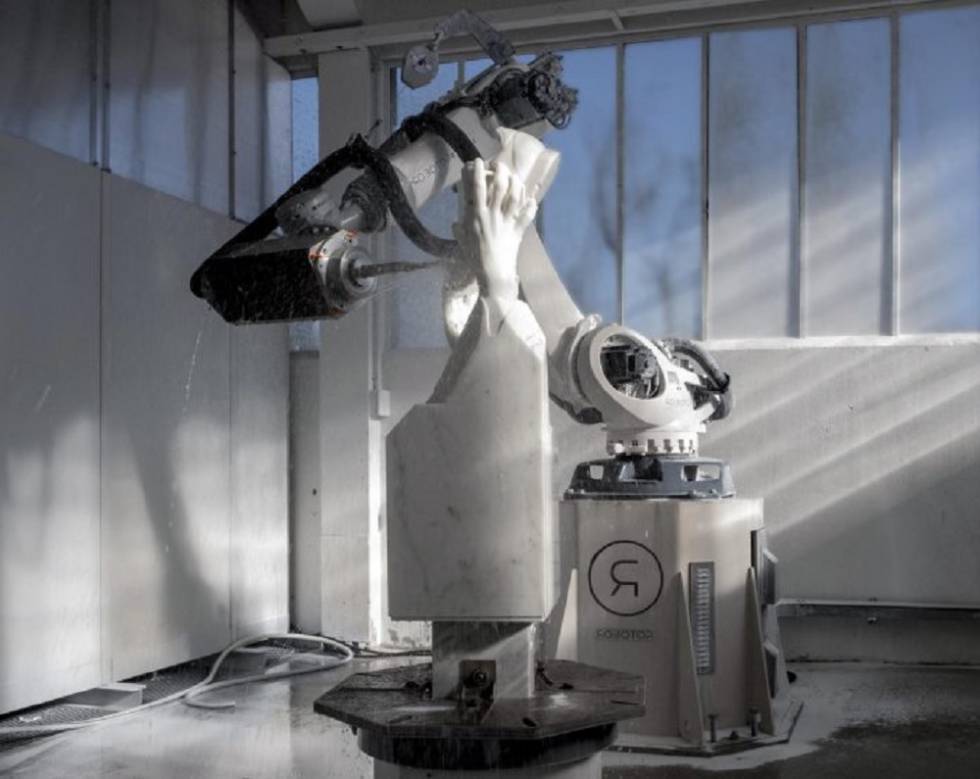 Developed by Filippo Tincolini Y Giacomo Massari inside Carrara (Italy)This robotic intelligence presented under the name robot and basically an automatic chisel that works through programming software. The robot has the ability to reproduce the most complex works of art in terms of sculpture.
Elements of the Marvelous Robotor
The company presented this sculpting robot with the following features:
"Robotor specializes in integrating multi-axis industrial robots for milling. Each robot is designed specifically for the stone industry and for ease of use while meeting all production needs."
"Today, Robotor machines are the most advanced technological tools for the reproduction of all 3D designs with stone materials. The system only needs some simple preliminary manual operations before it can then operate autonomously."
"A real revolution in programming CNC milling robots. From complex programming by expert operators to self-programming".
"Stone milling is heavy work and robots have very stressful life cycles; We have designed hardware that can offer the very best in precision, accuracy and functionality".
"Robotor's team of experienced technicians can meet any need by providing quality service to ensure maximum performance and help customers be independent and productive from the start."
Source: Cincodias Elpais