Apple will use revolutionary hybrid technology in 2024 iPad OLED display
Samsung would have already started mass production of OLED panels for the displays of the 2024 iPad series.
Apple will use revolutionary hybrid technology in 2024 iPad OLED display
Several pieces of information released in the past months indicated that Apple is planning to launch new iPad and MacBook models with OLED displays for this year's product catalog. 2024. Everything seems to indicate that there will be an update for the iPad Pro. 11 inches and iPad Pros 12.9 inchesnext to a MacBook Pro with display 14 and 16 inches.
Theoretically, Samsung has already started mass production of OLED panels for these Apple devices. However, recently, new information with great content has been leaked that will completely change the concept of the iPad and/or Apple MacBook we have. It looks like both Samsung and LG will be working on OLED panel production and a "hybrid" technology.
Hybrid technology of iPad's OLED displays
First of all, from Patently Apple they claim that the 2024 iPad lineup display is made in the 6th generation A3 series. Asan, Chungcheongnam-do, by Samsung Display; LG Display's OLED panel production Paju, Gyeonggi. Both locations are located in South Korea.
On the other hand, the OLED screens of the new iPad (Pro) models, "a combination of flexible and rigid technology". They are called "hybrid" panels because they combine both technologies. This revolutionary technology implements the encapsulation process. a very thin layer of flexible OLED panels on a glass substrate used for rigid OLED panels.
Another very interesting point with a few reads added is the manufacturing process of Samsung Display's OLED panels. a new thread devoted to cutting panels. That's why they're so good. Are you planning to include Dynamic Island on iPad?
After the launch of the iPhone 14 series smartphones, it was learned that Apple requested a more advanced screen production from Samsung and requested additional equipment to cut the OLED screen so as not to damage the hole around the hole in the Island area.
"In order to make a hole in the front camera lens above the OLED screen, a hole has to be drilled in the post-processing (module processing). If the thin encapsulation layer is damaged, the panel OLED will be exposed to moisture and oxygen and the life of the product will be greatly shortened."
To end the news, the production of OLED panels for the MacBook Pro will take place a little later, in 2026.
Source: i Padizate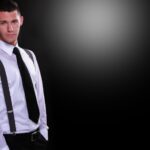 I'm Ben Stock, a highly experienced and passionate journalist with a career in the news industry spanning more than 10 years. I specialize in writing content for websites, including researching and interviewing sources to produce engaging articles. My current role is as an author at Gadget Onus, where I mainly cover the mobile section.