The cell phone and other electronics enthusiast community is always inventing ways to modify and customize their different gadgets. Some solutions are very creative and can even become real products, while others are very unusual. like a Samsung Galaxy A32 5G with a huge 30,000mAh battery inside.
It is interesting to note that the Galaxy A32 already has a considerable capacity of 5,000 mAh, but modifier Someone on Reddit who said "Downtown_Cranberry44" decided that the skill wasn't good enough.
modified mobile phone took 7 hours to fully chargeand its creator said the device has lasted "two days so far." Of course it goes much further than that, and I wouldn't be surprised if it takes more than a week.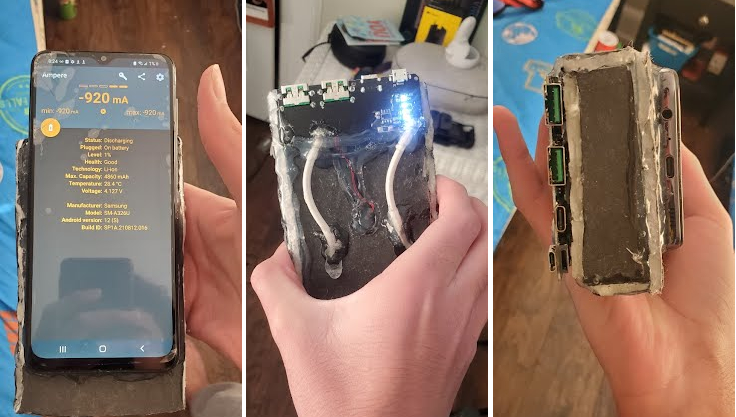 It is clear that these changes were made out of curiosity, out of fun and should not be repeated by anyone. Not only does this customized Galaxy A32 5G look like a pipe bomb, it really has the potential to be a bomb. No wonder you can't get on a plane with batteries larger than 27,000 mAh – which already makes traveling with this mobile impossible.
How was the brick made?
The "extra battery" in the modified Galaxy A32 5G is made using six independent Samsung 50E cells that cost around $5 each. Connected in parallel, it put everything together on the block, adding USB-A connections to charge other devices and USB-C options from iPhone to charge batteries, micro USB and even Lightning.
according to website 9to5GoogleYou can find a used Galaxy A32 in the US$150 range, so the entire project should cost just over $180 – not counting the cost of life insurance.
Source: Tec Mundo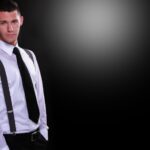 I'm Ben Stock, a highly experienced and passionate journalist with a career in the news industry spanning more than 10 years. I specialize in writing content for websites, including researching and interviewing sources to produce engaging articles. My current role is as an author at Gadget Onus, where I mainly cover the mobile section.