The new yellow color of the iPhone 14 and 14 Pro is not the only novelty that Apple announced today. The Cupertino-based company also introduced new case colors for current iPhone models, including the 14 Pro and 14 Pro Max, as well as New colors for Solo Loop, Braided Solo Loop, Sports and Hermès straps for Apple Watch.
In total, Apple has released 16 new band colors for Apple Watch Series 3 and up. Four of them belong to Loop onlythe strap is available for 49 euros: Bad green, canary yellow, olive green and lilac mist. Single braided loopwhich instead costs 99 euros, has been updated with three new colors: including olive green and purple mistwhich we also see in Solo Loop, and a tone called dark orange.
sports strap The Apple Watch, priced at €49, is now available in Olive Green and Intense Orange, as well as the new Sky Blue shade.
Apple has also added to its catalog new Hermès straps for Apple Watch with different styles. Three of them, Hermès Casaque, are made of woven nylon in different shades.
The company also announced three new colors for the Hermès Swift leather strap: Blanc (white), Rose Azalée (pink), Bambou (green). These colors are also available in two-strip formats.
The Hermès Casaque bands for Apple Watch are available for 339 euros and the double strap for 629 euros. Leather versions can be purchased for 369 euros, and with a double strap for 519 euros.
Apple announces new cases for iPhone 14 and 14 Pro and new iPhone in yellow
Apple, in parallel, announced new silicone cases for iPhone 14 and 14 Pro. They are now available in Canary Yellow, Olive Green, Sky Blue and Lily. All of them are priced at 59 euros. They are also compatible with MagSafe.
In addition to the new Apple Watch bands, we repeat, Apple new yellow color for iPhone 14 and 14 Plus. This keeps the glass in a glossy tone and the aluminum frames in a matte finish. Of course, it retains the same features as the iPhone 14 and 14 Plus that the company announced last September. Also its price: 1,009 euros in the case of the base model and 1,159 euros in the Plus version. Both variants will be available for purchase starting March 10.
Source: Hiper Textual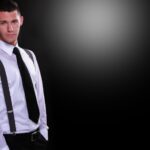 I'm Ben Stock, a highly experienced and passionate journalist with a career in the news industry spanning more than 10 years. I specialize in writing content for websites, including researching and interviewing sources to produce engaging articles. My current role is as an author at Gadget Onus, where I mainly cover the mobile section.