Huawei also wants to gain a foothold in the premium range and take on the most powerful smartphones from Samsung and Xiaomi. The company announced in China Huawei P60 and P60 Pro, these are two new flagships with a redesigned design and a camera whose strong point is the telephoto lens capable of capturing images up to 200x magnification. Both smartphones also come with a Qualcomm processor, an OLED screen, and other interesting features.
Interestingly, the Huawei P60 and P60 Pro are two very similar smartphones. In fact, they include almost the same aspect, which stands out with a glossy back panel and includes a new photographic module in which the main sensor takes center stage. Both mobile phones also have 6.78 inch screen; in both cases with OLED technology, a resolution of 1220 x 2700 pixels and a refresh rate of 120 Hz.
On the other hand, both Huawei P60 and Huawei P60 Pro include Processor Qualcomm Snapdragon 8+ first generation without 5G support. In the base model, the SoC comes with three internal storage configurations: 128GB, 256GB, or 512GB. Instead, only two options are available in the Pro version; 256 and 512 GB. The new high-end Huawei also shares a battery with 4815 mAh every. They differ, yes, in fast charging. Huawei P60 supports 66W while Huawei P60 Pro supports 88W. Wireless charging, yes, the same in both cases: 55W.
Three cameras with a clear protagonist: the telephoto lens
Where we start to see important differences is in the photographic section. Both the Huawei P60 and P60 Pro feature three lenses, and both models actually have the same wide-angle and ultra-wide-angle cameras. The main one is a 48-megapixel RYYB (not RGB) sensor. The second, dedicated to ultra wide-angle photography, Has a resolution of 13 megapixelsWith.
Yes, the telephoto lens in Huawei P60 Pro is more powerful, here we find a 48-megapixel periscope camera capable of taking pictures with 3.5x optical zoom and with digital zoom up to 200x; significantly greater range compared to other competitor smartphones. In addition, and thanks to Huawei XD Fusion ProA processing engine dedicated to cameras, this lens can be used for night mode photography or even macro photography.
On the other hand, the Huawei P60 has a 12-megapixel telephoto lens capable of taking pictures with 5x optical zoom. Its maximum range, yes, is somewhat less than that of its older brother; with 100x digital magnification.
Price and availability of the new Huawei P60 and P60 Pro
We reiterate that the Huawei P60 and P60 Pro have been announced in China, although they will soon arrive in Europe. These are their prices in an Asian country.
Huawei P60 with 128 GB: 4488 yuan (about 600 euros for change).
Huawei P60 Pro with 256 GB: 6,988 yuan (about 940 euros for change).
Together with both smartphones, the company released a special version called Huawei P60 art, which features a slightly more refined design and three distinguishing features. One of them is an ultra wide-angle camera with a resolution of 13 to 40 megapixels. It also has a larger capacity battery; 5100 mAh, as well as a maximum memory capacity of up to 1 TB. Its price is 8,988 yuan, about 1,210 euros in exchange.
Source: Hiper Textual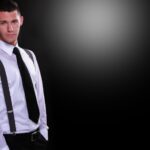 I'm Ben Stock, a highly experienced and passionate journalist with a career in the news industry spanning more than 10 years. I specialize in writing content for websites, including researching and interviewing sources to produce engaging articles. My current role is as an author at Gadget Onus, where I mainly cover the mobile section.