Android fragmentation is almost as old a problem as the operating system itself. And while Google has taken steps to counter it, it's clear that the problem is still far from being solved, if at all. This is evidenced by the most recent statistics on the market share of various software versions, which show that Android 13 is installed on only 12% of active devices..
Of course, there are nuances to this story, and we'll get to those below. However, it is striking that the most recent version of Android is still not the most installed in the world. Moreover, the presentation of Android 14 is just around the corner: it will take place on May 10 at Google I/O 2023.
The first thing to mention is that Android 13 has been on the market for 8 months since its official launch in August 2022. Considering it's installed on 12% of active Google OS devices today, you'd think its adoption was slower than expected. But the reality is much more ambiguous.
Until January last year, Android 13 was installed on only 5% of computers.. However, it has markedly increased its footprint in the most recent quarter, reaching a market share that is now more than double its share at the beginning of 2023. Growth is driven by important launches such as Xiaomi 13 and Samsung Galaxy S23. before the release of the first mass updates of compatible devices.
If Android 13 manages to maintain the update rate seen since January, it is expected that in the coming months can surpass Android 12, which is installed on 16.5% of active devices today. But it will still be far from the most used version. As such, it will be interesting to see how it will position itself in the market when the update to Android 14 arrives, which, subject to the usual timelines, could arrive in August or September.
Android 13 has grown but still has incredible market share
In recent years, Google has made several important decisions to speed up updates to the latest versions of its mobile OS. However, statistics show that wasn't enough to get thereand what's happening with Android 13 is proof of that.
Among the many measures taken by the Californians, one of the most drastic was changing the Play Store rules so that new apps submitted by developers cannot support versions prior to Android 12.
Despite this, older versions of the operating system still have a ridiculously large market share. These are the cases of Android 10 and 11, which together are present on 42% of active devices.. In fact, Android 11 is the most used version of the operating system with a 23.5% share; while its predecessor monopolizes 18.5% of the market.
As we said at the beginning, fragmentation has been an Android problem for many years. And the low adoption rate of Android 13 – considering the entire ecosystem – confirms that Google has not yet found a solution. Californians themselves announced during Google I/O 2022 that they over 3 billion active Android devices worldwide. Of the total, about 1,000 million were added during the previous year.
This means that at least a third of the devices on the market – mostly mobile phones and tablets – are relatively new. That is, not more than two years old. And even then, there was no significant leap forward in terms of using the latest version of Android.
It is true that there are many contributing factors based on the hardware used, the range of devices, or manufacturers' delays in launching software, etc. It is also true that others gadgets they use an OS, and they don't have to be phones or tablets. But today it is impossible to know how much they affect the overall statistics.
Of course, not all active Android devices can be updated to the latest version available. But if the ecosystem added more than 1 billion devices between 2021 and the first half of 2022, and even then it is estimated that only about 360 million have been updated to Android 13, it is clear that plan to prevent fragmentation and speed up updates fails.
Android ranking by version
Thanks to the updated statistics until April, the market share of the various versions of Android is distributed in this way.
Android 11: 23.5%.
Android 10: 18.5%.
Android 12 and Android 12L: 16.5%.
Android 9: 12.3%.
Android 13: 12.1%.
Android 8 and 8.1: 6.7%
Android 7, 7.1 and 7.1.2: 3.3%.
Android 6 and 6.0.1: 2.5%.
Android 5 to 5.1.1: 1.9%.
Android 4.4 and 4.4.4: 0.6%.
Of serious concern is the high percentage of those who are still using older versions of software such as Android 9, 10 and 11, is safe. Let's not forget that many of the malware present in the ecosystem target devices with older versions of the operating system. For this reason, it is assumed that Android 14 will arrive with important innovations in this matter, with strong restrictions on side loading.
Source: Hiper Textual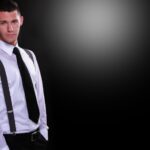 I'm Ben Stock, a highly experienced and passionate journalist with a career in the news industry spanning more than 10 years. I specialize in writing content for websites, including researching and interviewing sources to produce engaging articles. My current role is as an author at Gadget Onus, where I mainly cover the mobile section.