A few weeks ago, the Spanish government confirmed the benefits that some users will receive under the Verano Joven program, which will begin this June. With this proposal, MITMA (Ministry of Transport, Mobility and Urban Development) wants to encourage young people to travel within or outside of Spain, offers discounts of up to 90% on national bus lines and 50% on European Interrail..
The measures announced by the Spanish government will come into force on 15 June. However, if you would like to take advantage of the Youth Summer discounts on the national bus network or on Interrail, There are a number of requirements that you must meet. Among them, register before the date specified in MITMA.
From my side, discounts under the Verano Joven program will be valid until September 15approved by the Council of Ministers. So, if you meet the requirements set by the Spanish government, you can ensure a summer full of travel and adventure.
How to apply for the Summer Youth Program discount and requirements
Discounts on European Interrail and on national bus and rail lines are for users born between January 1, 1993 and December 31, 2005. That is, persons aged 18 to 30 years. This is the most important requirement, thanks to which the program received the name Verano Joven.
Another important requirement to receive a discount is be a native of Spain or belong to a European Union country. Of course, being in the usual situation in Spain.
Apart from these two points, Verano Joven beneficiaries do not have to do many other things in order to receive discounts on Interrail or national trains and buses. Yes indeed The next step is the most fundamental, and it will allow you to take advantage of this on your next trips..
How to register with MITMA to take advantage of these discounts
By registering with MITMA, you will be able to receive your registration code, a unique and non-transferable serial number that will allow you to receive a discount on Interrail tickets or national trains and buses. You have until June 15th to register on this site and must do so at least 24 days prior to making your first purchase. to verify your data successfully.
To get it you will need to do the following:
Log into MITMA e-Headquarters with your DNIe, e-certificate, permanent Cl@ve, or PIN.
The next step is to fill out the web form.
As soon as the data is filled in, you will receive your registration code.
From now on, when the Verano Joven program comes into force, Now you can access the discounts promised by the government.
On the other hand, although MITMA does not set a pledge for subscriptions, there are a number of rules that you must follow If you don't want to be fined:
You cannot book more than one round trip per day with the same transport company for the same origin and destination.
The assigned registration code is not transferable to another person. If someone else uses it instead of you, it will be considered misuse.
Failure to cancel your trip at least 24 hours in advance will be considered abuse. However, the shipping company may change this number to suit their sales and marketing practices. Short-term bus routes and mandatory mobility routes will be the only exception to this rule.
All discounts are available in Summer Youth
As described on the official website of MITMA, discounts for the Summer Youth Program broken down as follows:
Conventional trains for medium distances and on the metric gauge network: 90% discount.
Simple Avant names: 50% discount.
Intercity or high speed services from all rail operators in Spain: 50% discount. However, the maximum discount on a ticket will be 30 euros.
Regular bus routes of state competitions: 90% discount.
Interrail Pass when sold through Renfe: 50% discount.
What is Interrail and which countries does it allow you to visit?
Interrail is a unique, personal and non-transferable travel card that allows residents of the European Union to travel freely on European trains at an affordable price. This conglomerate, which exists in different countries of the region, includes up to 40 rail, public transport and ferry companies.
The destinations included in Interrail are as follows:: Germany, Andorra, Austria, Belgium, Bosnia and Herzegovina, Bulgaria, Croatia, Denmark, Slovakia, Slovenia, Spain, Estonia, Finland, France, Greece, Hungary, Ireland, Iceland, Italy, Latvia, Liechtenstein, Lithuania, Luxembourg, Malta . , Netherlands, Norway, Poland, Portugal, UK, Czech Republic, Romania, San Marino, Serbia, Sweden and Switzerland.
However, they are not the only ones. You can use Interrail to access other countries with the purchase of an additional ticket, and this Albania, Montenegro, Macedonia and Türkiye.
Source: Hiper Textual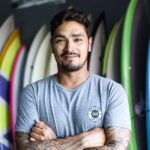 I'm Blaine Morgan, an experienced journalist and writer with over 8 years of experience in the tech industry. My expertise lies in writing about technology news and trends, covering everything from cutting-edge gadgets to emerging software developments. I've written for several leading publications including Gadget Onus where I am an author.