The first underwater vehicle to search the seabed by the submarine Titan, The Odysseus 6K is an ROV, short for remotely operated underwater vehicle. He was also the one who discovered the wreckage of the submarine, which exploded and left five dead, about 500 meters from the sunken Titanic.
Pelagic Research Services, an ocean services company headquartered in Monterey, USA, said in a press release that it received a request Monday (19) from OceanGate Expeditions to take action on its submarine search.
Pelagic running against time, "Assembling a nine-person ROV team and all of our Odysseus 6K system assets in 23 hours", according to the publication. Carried by three U.S. Air Force C-17 aircraft, the crew and ROV were transported to St. John's, Canada, on Tuesday (20), the robot dived into the waters around eight in the morning.
What is Odysseus 6K?
Six meters long and three tons in weight, the Odysseus 6K is a remotely operated vehicle on the high seas. It can operate at depths of up to six thousand meters. Although rugged, it is a versatile tool that can perform a number of tasks, such as monitoring the ocean, studying underwater industrial structures, collecting biological and geological samples, filming and rescuing objects at the bottom of the sea.
The ROV, which cruises at a top speed of 5.5 kilometers per hour, can be transported and operated from opportunity ships. It is equipped with a variety of sensors, including a high-definition video camera, sonar, and a manipulator arm.
While Pelagic does not publicly disclose the cost of operation, it assures that the Odysseus 6K ROV is an economical choice for a wide range of deep water projects. at a relatively affordable price.
Source: Tec Mundo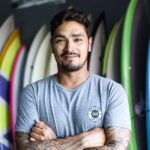 I'm Blaine Morgan, an experienced journalist and writer with over 8 years of experience in the tech industry. My expertise lies in writing about technology news and trends, covering everything from cutting-edge gadgets to emerging software developments. I've written for several leading publications including Gadget Onus where I am an author.