Jesús Ramirez Cuevas, spokesman for the President of Mexico, assured that Tesla plans to open a new plant in Mexico City, the capital of the North American country. It will be located approximately three kilometers from Felipe Angeles Airport (AIFA).and it will be an assembly plant that will arrive to join the offer in the state of Nuevo León.
According to a government official, this plant will serve as an export hub for Tesla.. The plan is to take advantage of AIFA by using it as a hub for exporting products by air. However, Jesús Ramirez Cuevas did not provide more information about the rest of Elon Musk's plans.
"Tesla is looking into investing in this area to take advantage of AIFA," Ramirez said. Reuters. Statements similar to those you have already given to the newspaper Heraldto which he assured that "Tesla will invest there … in an assembly plant to export directly by air."
By contacting another Mexican government official, the aforementioned publication found that Elon Musk's plans are not a confirmed fact. The latter commented that, in fact, Tesla was offered to look at the place where the company's next plant could exist. However, they did not guarantee that the plans would be implemented.
This isn't the first time we've heard about possible Tesla plants in Mexico. It seems that Elon Musk is interested in using the Latin American country as a strategic base. After all, in December 2022, we already saw the first rumors about the Tesla plant in the state of Nuevo Leon. These plans have not been confirmed, but reports say we may see an official announcement in early 2023.
Mexico is becoming Tesla's place of interest, and the feeling is mutual.
Tesla isn't the only one interested in factories all over Mexico. In fact, in the previous cases the governors of Jalisco and Guanajuato have already expressed their interest for being the future home of the Tesla factory.
Images published at the end of 2022 they portrayed Elon Musk in Monterrey, accompanied by state governor Samuel Garcia.together with Emmanuel Loo (Deputy Minister for Investments of the State Secretariat for Economics) and Ivan Rivas (Minister of Economics). Shortly thereafter, it was Garcia who reported that he had a meeting with "the richest man in the world."
Despite all the reports, Tesla's new factories in Nuevo Leon and Mexico City remain an unconfirmed fact. It is likely that it will remain in this state for a little longer, and the fact is that the construction of the Tesla Gigafactory is not something simple and involves a lot of research at the environmental level.
Tesla He didn't give a specific answer. to requests for comment, so the mystery continues.
Source: Hiper Textual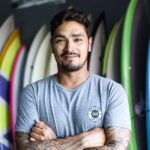 I'm Blaine Morgan, an experienced journalist and writer with over 8 years of experience in the tech industry. My expertise lies in writing about technology news and trends, covering everything from cutting-edge gadgets to emerging software developments. I've written for several leading publications including Gadget Onus where I am an author.