Rivian joins a long list of companies that started 2023 with layoffs. As reported Reuterselectric vehicle manufacturer get rid of 6% of its staffaimed at reducing costs in an increasingly challenging landscape for startups sectors.
The aforementioned media indicates that the thankless news was communicated to the workers of Rivia through an email signed R. J. Scaringe, its CEO. Given that the Irvine, California-based company has approximately 14,000 employees, the move will affect about 840 people.
It is important to note that despite the layoffs, there will be no changes to Rivian's product line. The cuts will not affect those currently working at the Normal, Illinois car plant where its electric vehicles are made, according to the report.
But in addition to announcing the layoffs, Scaringe took the opportunity to point out that price drop the company needs to raise its head. In particular, to establish the production of the R1T pickup truck and the R1S SUV, as well as the supply of EDV electric trucks for Amazon. Not to mention the development of the new R2 platform, the first cars of which will go on sale in 2026.
"The changes we are announcing today reflect this focused roadmap," a Rivian executive said in a message seen by Reuters. And he assured that they should focus the company's available resources on pave the way to profitability.
Rivian to lay off hundreds of employees in a bid to cut costs
While they have yet to be announced publicly, the layoffs at Rivian come at a pivotal moment for the electric vehicle industry: amid what has already been dubbed "price war". The situation that arose after the recent price cuts that Tesla announced for its cars in China, Europe and the United States.
Ford followed Elon Musk's lead after announcing a price cut for the Mustang Mach-E in North America. Although other automakers, such as Volkswagen and General Motors, seem to have decided to hold off on such measures for now.
However, the prospect of increasingly fierce competition between brands to expand their market share through significant price cuts doesn't bode well for firms like Rivian. Let's not forget that the electric car maker is backed by Amazon. sells his cars at a loss, while falling short of its 25,000 vehicle production target in 2022. Added to this is the complex macroeconomic landscape and its impact on the automotive industry.
Next February 28, Rivian to report fourth quarter financial results. There, you'll get a slightly clearer picture of the position the company is in that shocked everyone with its IPO, but has been put to the test in the last 12 months.
Let's not forget that one of those who predicted a dark future for firms like Rivian and Lucid was Elon Musk. In mid-2022, Tesla's CEO opined that both companies were on their way to ruin. "Unless something fundamentally changes with Rivian and Lucid, both will go bankrupt. They are on their way to bankruptcy. […] I hope they can do something. But if they can't cut their spending drastically, they'll be in big trouble and end up in a graveyard like every other car company, with the exception of Tesla and Ford," the mogul said at the time.
Source: Hiper Textual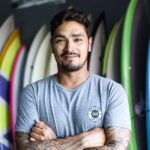 I'm Blaine Morgan, an experienced journalist and writer with over 8 years of experience in the tech industry. My expertise lies in writing about technology news and trends, covering everything from cutting-edge gadgets to emerging software developments. I've written for several leading publications including Gadget Onus where I am an author.