After the first official screening in mid-March Kia has officially announced some of the key features of its new Kia EV9., the brand's second electric vehicle developed under Hyundai Motor Group's e-GMP platform. The SUV, which could arrive later this year, will include Level 3 autonomous driving as well as a significant range given its large size.
One of the new features that the South Koreans have revealed about their Kia EV9 is that the GT version will have autonomous driving 3 levels in some markets. That is, in certain areas the vehicle will be able to move independently. "The vehicle will be capable of automating conditional driving when conditions permit, allowing the driver to take a temporary break from driving," the company said in a statement.
To achieve Level 3 autonomous driving in the EV9, Kia will use its Highway Driving Pilot (HDP) technology, which consists of 15 sensors and two LiDAR is responsible for scanning and detecting any object or obstacle at an angle of 360 degrees.
Kia EV9 will have a range of up to 541 km.
This is, yes, not the only notable feature that the new Kia EV9 will have. The company confirmed that the long-range rear-wheel drive model will be equipped with a 99.8 kWh battery providing a range of up to 541 km.. Kia, on the other hand, claims that with the 800-volt ultra-fast charging system, you can travel 239 km in about 15 minutes of charging.
Kia EV9 long range will also include an electric motor with a power of 150 kW and 350 Nm, which will allow the SUV to accelerate from 0 to 100 km/h in 9.4 seconds.. Kia will also launch a standard rear-wheel drive single-engine model with 160kW and 350Nm combined torque, capable of 0-100km/h in just 8.2 seconds. It will also have a battery pack identical to the long range variant.
Finally, the all-wheel drive version will have two electric motors with a capacity of 283 kW and 600 Nm, which will accelerate from 0 to 100 km/h in 6 seconds.. With this model, Kia will offer the option of acquiring a "Boost" function capable of varying the combined torque up to 700 Nm, so that the car accelerates from 0 to 100 km/h in 5.3 seconds.
Kia is joining the trend of blocking features that will only be available with optional purchases.
Kia also seems to bet on the opportunity upgrade your Kia EV9 with additional purchases from the Kia Connect Store11. This is a store that, we repeat, will allow you to get the possibility of increasing the combined torque up to 100 extra Nm in some versions. Also buy features like hands-free parking or in-car entertainment content streaming.
"[La Kia Connect Store11] allows customers to keep their EV9 up to date with the addition of digital features and SUV services without having to take the car to the dealer. The "Digital Pattern Lighting Grille" technology in EV9 can be improved by adding the "Digital Pattern Lighting Grille" feature. Customers can also specify additional performance for the all-wheel drive EV9 with an optional Boost feature that unlocks an additional 100Nm of torque to the electric motor for a more exciting and dynamic driving experience."
We reiterate that the Kia EV9 will be available in select countries later this year. However, the company has yet to confirm pricing for the various options.
Source: Hiper Textual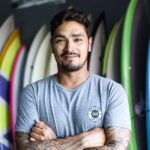 I'm Blaine Morgan, an experienced journalist and writer with over 8 years of experience in the tech industry. My expertise lies in writing about technology news and trends, covering everything from cutting-edge gadgets to emerging software developments. I've written for several leading publications including Gadget Onus where I am an author.