Although it seems like something worthy of an action movie, a video posted on YouTube shows the curious process of stealing a car using a Nokia 3310. The video was posted with the intention of seeing a new working method thieves in the USA. Thus, with the help of curious gadgets disguised as mobile phones or bluetooth speakers, Can be connected to the car system and stolen without a smart key. All in less than half a minute. The worst thing is that this process works no matter how new it is.
These devices are sold online, and can cost thousands of dollars. Once at your disposal, you will be able to run almost any model, even if you do not have knowledge in the field of car theft, as is usually the case. In addition, to ensure the safety of their carriers, they usually disguise them as others. gadgets. In the video example, it looks like a Nokia 3310, but it may look different from any other electronic product.
Car theft process with this gadget It's very simple. The device will take care of doing all the work for the thief. Ken Tindell, CTO of vehicle cybersecurity company Canis Labs, puts it this way: "All they have to do is take two cables from the device, disassemble the headlight, and thread the cables through the appropriate holes…."
What can you do to protect your car before such a practice? According to Tindell, "there is nothing simple that consumers could do"However, there are options to prevent your vehicle from being stolen through the use of these electronic devices.
How this new car theft technology works
Tindell's research has deciphered part of how these types of technologies work. The attack is called CAN (Controller Area Network) injection. Through a modified device, false messages are sent that supposedly come from the car's smart key. Due to its programming, the computer does not check the received signals.
Although these gadgets They can reach very high prices. fluctuates between 2500 euros and 18000 euros, do not contain too expensive components. In fact, according to the report, they usually have a cost of about 10 euros, and there is a chip with CAN hardware and another related to the latter.
As we already mentioned, There is currently no protection against this type of car theft practice.. However, this does not mean that this problem cannot be avoided in the long term. In an email to motherboardKen Tindell explains that cryptographic protection can be introduced to CAN messages with software updates.
The software is simple and the only tricky part is implementing the cryptographic key management infrastructure. But since new automotive platforms are already using cryptographic solutions, this infrastructure already exists or still needs to be built.

Ken Tindell, CTO of Canis Labs, an automotive cybersecurity company.
Source: Hiper Textual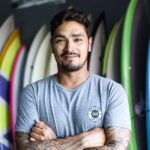 I'm Blaine Morgan, an experienced journalist and writer with over 8 years of experience in the tech industry. My expertise lies in writing about technology news and trends, covering everything from cutting-edge gadgets to emerging software developments. I've written for several leading publications including Gadget Onus where I am an author.