In early 2024, all Ford electric vehicles in the US will be able to charge with superchargers that Tesla has distributed throughout the territory. In 2025, the company's next vehicles sold in North America will be equipped with a North American Charging Standard (NACS) connector.. A connector currently only used in the Model S, Model 3, Model X, and Model Y. This was announced by Jim Farley, CEO of Ford, and Elon Musk, founder and CEO of Tesla, in a recent Twitter space as part of a key partnership to make superchargers the industry standard.
In the space of Twitter – which this time seems to be done flawlessly – Musk was confirmed that Tesla will develop an adapter so that buyers of Ford electric vehicles in the US can use the supercharger network without any restrictions.. The adapter also allows you to charge the Supercharger V3. They have a power of 250 kW and provide about 25 kilometers of autonomy with one minute of charging – at least in Tesla cars.
"Starting early next year, Ford EV customers will have access to more than 12,000 Tesla chargers in the US and Canada, in addition to the more than 10,000 DC fast chargers already part of the Tesla BlueOval Charging network. This will give Ford EV customers unprecedented access to fast charging."

Ford detail.
In Europe, the partnership between Ford and Tesla is not so important. This is the reason
In parallel, Ford confirmed that your next electric vehicle platformwhich will arrive in 2025, will be compatible with the standard Tesla charging port in North America.. This eliminates the need for an adapter to connect the vehicle to the supercharger. Yes, the company led by Jim Farley will continue to expand its charging network under the name "BlueOval" by adding over 1,800 new chargers in early 2024.
Charging third-party vehicles like Ford via Supercharger is something Tesla has been allowing in Europe for months now. Reason: All plug-in vehicles sold locally have a European CCS adapter. Therefore, users only need to register on the Tesla app, link their credit card, connect the charger to their car, and enter the charging station code.
In the United Stateshowever, Tesla uses its own standard: The one known as NANCS (an acronym in English for North American Charging Standard), while Ford and other manufacturers use CCS plugs. Thus, this association between both companies represents an important step towards Tesla's goal of standardizing its proprietary charging system, at least in the US and Canada, since Ford is one of the manufacturers that sells the most electric vehicles in North America.

Source: Hiper Textual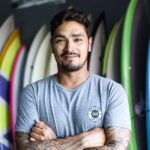 I'm Blaine Morgan, an experienced journalist and writer with over 8 years of experience in the tech industry. My expertise lies in writing about technology news and trends, covering everything from cutting-edge gadgets to emerging software developments. I've written for several leading publications including Gadget Onus where I am an author.