Apple has a secret team working on a glucose meter for the Apple Watch
The new information shows that Apple has reached important milestones in realizing non-invasive blood glucose measurement.
Apple emphasizes Apple Watch once again as a powerful health tool
Mark Gurman brings first-hand insights into the Apple Watch glucose monitor. According to what was published in Bloomberg, reached important milestones so close to the ultimate goal that non-invasive blood glucose monitoring. A team of experts is secretly working on a counter that will appear in some future versions of the Apple Watch.
apple watch
Apple Watch on Android
Apple Watch 40 or 44 millimeters
Why isn't my Apple Watch charging?
Apple Watch Features
WhatsApp on Apple Watch
Apple Watch GPS or Cellular
The best screen protector for Apple Watch
Apple has a secret team responsible for glucose monitoring on the Apple Watch
The project is run by a "secret healthcare enterprise". Those in Cupertino have already sent hundreds of engineers to work on this case. It is a previously undeclared special design group. A clandestine venture similar to the one working on the Apple Car project.
what is relevant is that Apple finds the right formula and will predict competition with blood glucose measurement. How will you achieve this? Gürman explains that they will use a chip technology called "silicon photonics" in conjunction with the "optical absorption spectroscopy" process. to be used lasers that emit wavelengths into an area under the skin where an interstitial fluid will be located. This liquid can be absorbed by glucose.
later, light will be reflected on the main sensor to achieve glucose concentration measurement will be interfered with by an algorithm. Chips and sensors designed by Apple, the main chip will be responsible for TSMC (cannot be any other company).
Hundreds of millions of dollars have been invested in a project that will revolutionize one part of medicine.
Technology has advanced by leaps and bounds for both doctors and healthcare professionals who already rely on electronic devices to accomplish some of their tasks. work, Apple will come to complete an area that can be revolutionized by them. Apple recently highlighted its smartwatch as a powerful health tool.
A disease such as diabetes requires continuous glucose measurements in patients suffering from it. a smart watch that can measuring without interfering with the patient's skin will be revolutionary.
In addition to this success, Apple is not content with simple measures and wants to go further. Those in Cupertino want to create some kind of preventative measure that warns their users if they are prediabetic.. In order for their initiative to be carried out, they will first need to get the approval of the US government. If successful, it will advance to other countries.
This breakthrough reported by Mark Gurman The concept is in the proofing stage.. The technology is known to be viable and needs to be simplified to a design that can be practical for users. The project is led by Tim Cook, Jeff Williams (COO) and Eugene Kim (Head of Apple Watch Hardware). When will we see Apple's big effort come to life?
There is no doubt that the people of Cupertino are one level ahead of their competitors in healthcare with their devices and services. For example, Apple Watch can take care of you in 10 different ways.
Source: i Padizate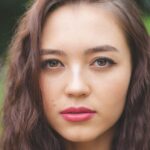 I am Mary White, a news website author and a writer at Gadget Onus with an extensive experience in the world of wearables. I am passionate about discovering the latest technology trends and writing engaging content to keep readers informed.