Apple today (5) announced iOS 17, which includes a host of new features such as Standby mode that lets you use your mobile phone as an interactive display, and a different way to activate Siri. Privacy tools will also be updated, with a functionality that warns about images with "sensitive content".
The feature, which targets adult users, makes it possible to know if a particular image contains something that the user may not want to see, the Cupertino giant said in a statement. It's apparently designed to detect nude photos and videos., especially.
When retrieving nude photos, the owner of the iPhone will be able to see a pop-up warning of the presence of inappropriate content in that file. "Nude photos and videos show intimate areas of the body that are often covered by underwear or swimwear," the warning text says.
In another excerpt, Apple explains that images containing nudity can be used to "hurt" the recipient. There is also information that the photo or video in question may have been shared without the consent of the person registered in that medium.
Images will not be accessed by Apple
HE new feature of iOS 17It also offers three suggestions on how to act when an image flagged by the tool, called a "Sensitive Content Alert," is received. For example, you can choose to view the media file or simply delete it, knowing the possibility of nudity.
The other alternative states that the technology giant will help the user if they have problems with the image. It's unknown where the link went as no further details were provided, but it is speculated that Apple could provide guidance on how to handle sexual harassment cases.
According to Apple, Since the processing of media files will be done on the phone itself, none of the images sent between users will be accessible in this new iPhone feature.. The update will reach the developers before it's released to everyone.
Source: Tec Mundo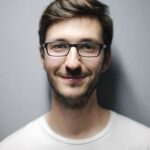 I am a passionate and hardworking journalist with an eye for detail. I specialize in the field of news reporting, and have been writing for Gadget Onus, a renowned online news site, since 2019. As the author of their Hot News section, I'm proud to be at the forefront of today's headlines and current affairs.