Google Street View will return to Germany after 12 years of inactivity. This feature has not been working in the European country since 2011, when it became the subject of privacy protests and legal action. As a result, the tool was "banned" in the region and the locale was not updated. Until 2011, Google Street View was able to map only 20 major cities in Germany.
Recently, Google announced via its German blog that Street View will be returning to German soil from June 22, with cars from the service going around the country again. The collected results will be gradually published on the platform over the next few months, allowing users (tourists and residents) to discover Germany more effectively and of course up-to-date.
But what about the privacy issues that pushed Google Street View out of Germany in 2011? Can they turn? It looks like Google has already taken steps to prevent this from happening. Big tech is working with a German government privacy agency to ensure that all images taken by Street View cars comply with the country's privacy regulations.
For example, Google would need to delete all old images of Germany in Street View and replace them with new material. This makes it impossible for users to travel back in time and see what the country was like in the past, as is possible in other places. Also, people who are uncomfortable with photos of their business or home can ask Google to pixelate locations; this is something that is already happening in all other countries.
Source: Tec Mundo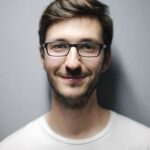 I am a passionate and hardworking journalist with an eye for detail. I specialize in the field of news reporting, and have been writing for Gadget Onus, a renowned online news site, since 2019. As the author of their Hot News section, I'm proud to be at the forefront of today's headlines and current affairs.