After the start of the crisis in 2022, Russian companies lost many marketing tools; In this context, companies began to more actively use instant messaging, in particular WhatsApp, which was not subject to the restrictions imposed against Meta*. According to TextBack's internal statistics, in the first five months of 2023 the company spent 55 million rubles on correspondence with customers, 2.5 times more than the previous year.
What companies use WhatsApp newsletters?
E-commerce and educational technology companies use WhatsApp emails more actively; this could be observed in both 2022 and 2023. The share of e-commerce in postal shipments increased by 4.3%. Over the past year, the service sector has become more active in the development of WhatsApp, its share in the total number of emails has increased from 7 to 14%.
The table shows industry data for five months in 2022 and 2023.
Industry

Percentage of total WhatsApp messages

In 2022

In 2023

Educative technology

27.2%

27.7%

e-commerce

15.9%

20.2%

Services

7.4%

14%

IT (companies specialized in software sales)

9.1%

8.9%
Overall, the number of conversations on business accounts on WhatsApp has increased in proportion to costs, TextBack found. Customers see the effectiveness of the messenger and invest in expanding the channel. If in 2022 companies sent 6 million messages to customers, in 2023 there were 12 million.
Decreased user engagement and increased response costs
This year, the level of reactions on WhatsApp has decreased by 10%. This resulted in a four-fold increase in the cost of postage. If in 2022, on average, 34% of recipients responded to the newsletter and for each reaction the company paid 27 rubles, today the level of reactions has dropped to 21% and the cost of each one is 110 rubles. The cheapest reactions are in the service and fitness sectors. The most expensive are in manufacturing, real estate and travel. Another reason for the increase in value was the volatility of the ruble.
Delivery and openness capacity
Insignificant changes were recorded in these parameters throughout the year. Delivery capacity has fallen from 84.7% in 2022 to 84.2% this year. Open rates fell a little more significantly, down 4%. However, it remains at a relatively high level of 88%. For comparison, the email newsletter open rate is 21.6%.
Response rate
This figure decreased by 19% in 2023 and remains at 21%, which, according to TextBack, is a relatively high result.
Drop out
The average casualty rate remains at 3%. At the same time, the spread has increased. Previously, the percentage of casualties ranged between 1% and 6%, but now it is almost 8%. Changes can also be observed in individual industries. For example, in the financial sector the figure increased by 1.4% and in the entertainment sector it decreased by 4%. Finance remains at the top of the anti-rating ranking: as in 2022, the highest percentage of deregistrations remains here.
What should companies do to work more effectively with WhatsApp?
Connect WhatsApp Business API
Use your own numerical databases and do not buy others.
Segment your audience: you can use many tools for this, for example, RFM analysis.
Add buttons to emails, instead of forcing customers to send numbers or complete sentences in response and spending a lot of time on it.
Use push shipments: these are the so-called repeated touches that will help remind the customer about items in the cart or recent promotions.
Send newsletters no more than two or three times a week.
Address by name, use multimedia elements, structure the text.
WhatsApp announced in June that with the next update, channels will appear in the messenger in which administrators will be able to publish texts, images, videos and all types of surveys. In this regard, the Russian authorities stated that the courier could be blocked on the territory of the Russian Federation.
*Meta is recognized in the Russian Federation as an extremist organization whose activities are prohibited.
Author:
Natalia Gormaleva

Source: RB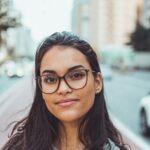 I am a professional journalist and content creator with extensive experience writing for news websites. I currently work as an author at Gadget Onus, where I specialize in covering hot news topics. My written pieces have been published on some of the biggest media outlets around the world, including The Guardian and BBC News.