Apple has announced a new Lockdown mode with increased protection in iOS 16.
It was created to protect against spyware: it severely limits some functions and the likelihood of being tracked. Blocking mode includes:
▪️ iMessage: Most attachments other than images have been blocked, like browsing and some link functionality disabled
▪️ Web Browsing: Web technologies like JavaScript JIT are disabled unless the user has restored a trusted site from blocked mode
▪️ Apple Services: Incoming invitations and requests, including FaceTime calls, are blocked unless the user has previously been removed from the call or requester.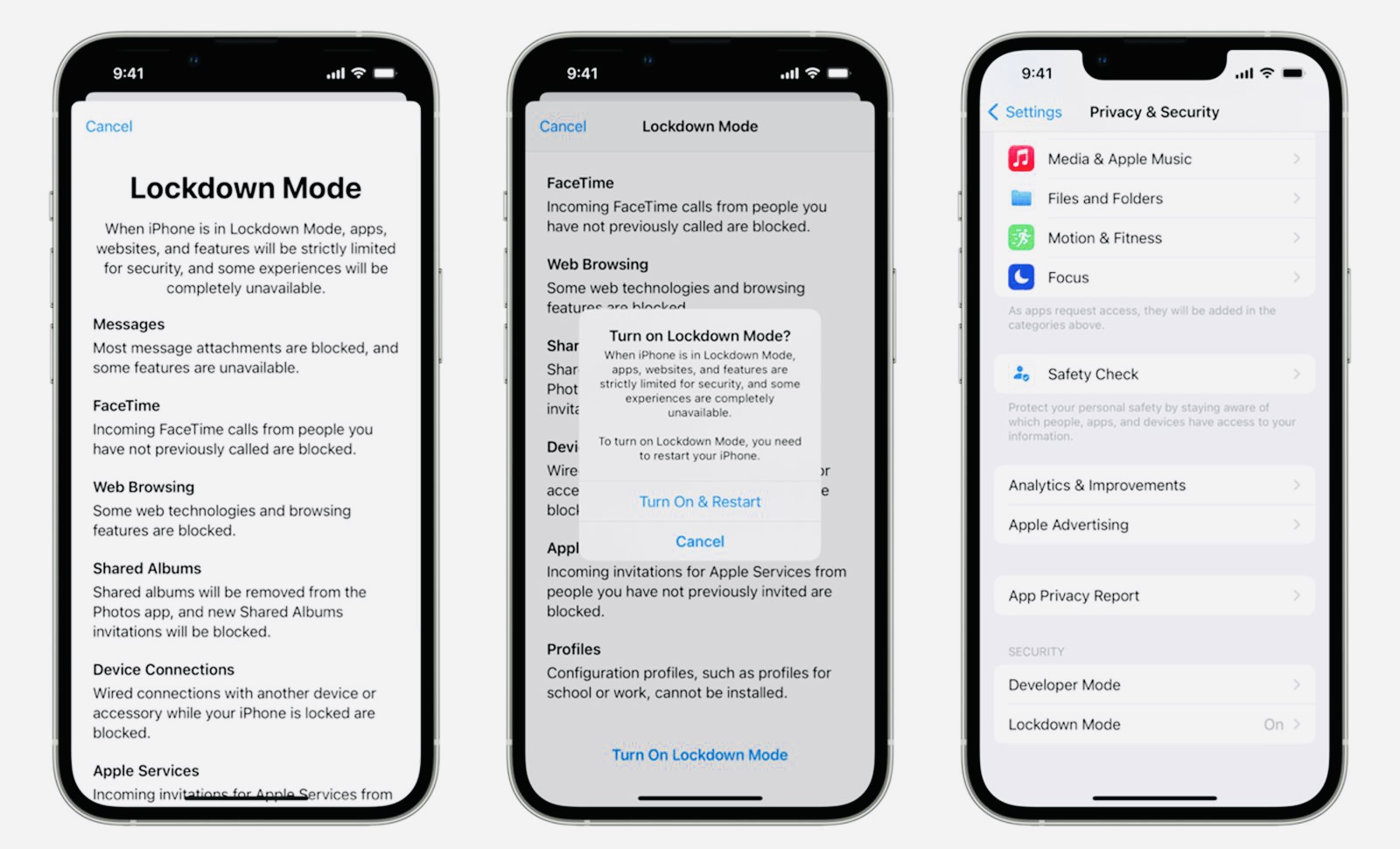 ▪️ Wired connections to computer or accessory are blocked when iPhone is locked
▪️ Configuration profiles are not installed and the device cannot be enrolled in mobile app management (MDM) while lockout mode is disabled
The feature will be available in the next versions of iOS 16, iPadOS 16 and macOS Ventura. Over time, the list expands.

Source: Iphones RU