Video game developer Small Impact Games has announced the first phase of closed testing of its space shooter called Marauders. The beta testing phase is scheduled by the developers for the period from July 20 to 25. To get access to the tests, according to the studio's representatives, you only need to do one thing, that is, you need to pre-order the game on the official website of the project. The developers do not mention other ways to enter closed tests.
Also, everyone who pre-orders the game will receive additional bonuses from the developers. Namely, the exclusive Space Pirate set, which includes a space pirate costume. The costume can be customized to your liking.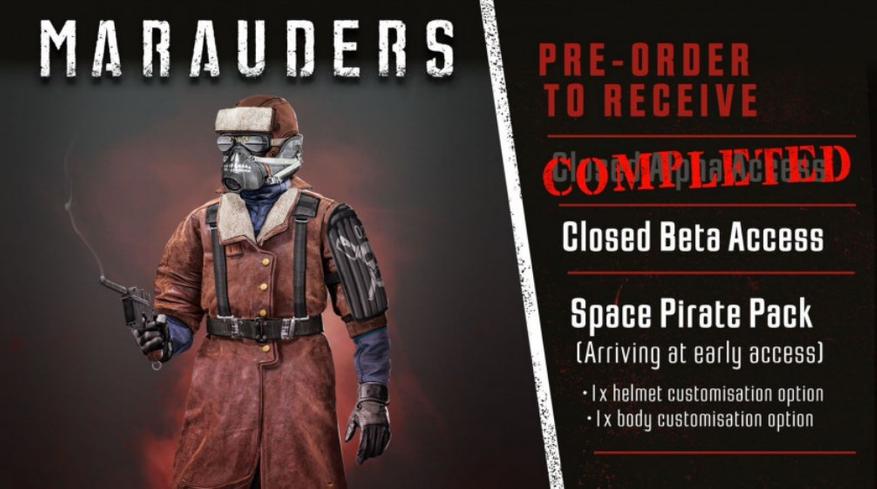 The Marauders project invites you to become part of the dystopian universe of the 90s. In this world, the First World War never ended and the players will have to practice the trade of piracy in space. You can participate in battles both alone and cooperatively in the company of three other players.
The developers do not mention the exact release date, but the game should be released this year.
What is the best tool kit to buy? Quality or cheap? We are often faced with similar choices in life. Well, if there is an alternative. In today's review, we will talk about enough …
It would seem, what could be easier than charging your iPhone? Most owners have been using their phone for years and have never thought to charge it properly. It's possible…
Most washers just roll over the glass and wipe it clean, but the Wollmer W600 carries a small tank with it and wets the surface before driving on it. Cleaning quality…
At any time of the year, everyone can have a moment when they want to lift their spirits from the daily grind and somehow get away from it all. There are many ways to do this, but one of them…
Judging by the latest news, Roskomnadzor will block seven more VPN services in Russia on July 11, including WireGuard, Proton VPN, and VPN Proxy Master. These are very popular utilities,…
The bitcoin price was rejected from the upper edge of the price channel, the formation of which became clear as of June 26, 2022. Yesterday we broke through and tested the middle of the channel from below and headed to…
Source: IXBT