An entire generation of video game enthusiasts has grown up on the video game saga of Gran Turismo, and recently started filming the live-action movie that will bring the title to the big screen. The Twitter profiles of Sony images and Gran Turismo itself shared the first image from the set, showing the clapperboard that started filming.
Here's the tweet.
Filming is now underway #GranTurismoMovie – based on the inspiring true story of a Gran Turismo player, Jann Mardenborough, who won a series of gaming competitions that turned him into a true professional racing driver. 🎬🏎 pic.twitter.com/gV13gEg2G5

— Sony Pictures (@SonyPictures) November 12, 2022
Sony Pictures reported in the tweet:
The shooting for the Gran Turismo movie has just started. The story is based on the real-life experience of gamer Jann Mardenborough, who won a series of game races to become a true professional racing driver.
The post served to tell the basic plot of the feature film and let us know the real protagonist of the adaptation. Jann Mardenborough is a British racing driver, born in 1991, who competes in Super GT in Japan. In 2011 he became the third youngest GT Academy champion, also competing in the 24 Hours of Le Mans and gaining experience in the F3 European Championship and GP3. This is his photo.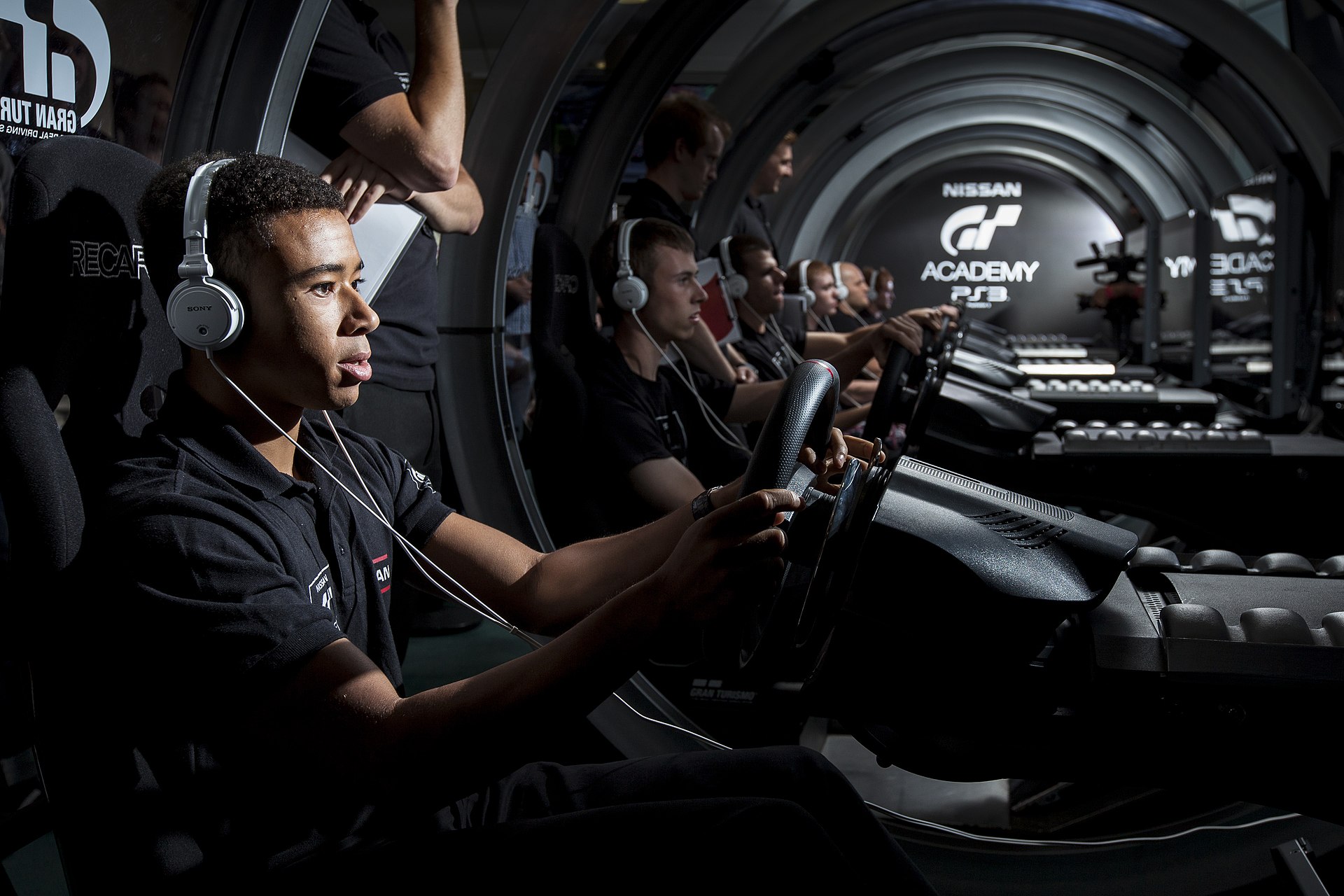 The interpreter Archie Madekwe was cast in the role of the young protagonist for the film Gran Turismo. So far we saw the actor in the TV series See and in Midsommar. His role will likely be that of Jann Mardenborough himself.
But the name of the production that most catches the attention of film and television enthusiasts is that of David Harbour, whose role has not been specified, although we know that he will play a leading role.
Producer Asad Qizilbash said of the project:
It's thrilling to partner with Columbia Pictures to bring one of the most beloved video game franchises to life. We can't wait to see Neill Blomkamp's vision for this project.
The feature film about Gran Turismo is directed by Neill Blomkamp, ​​​​​​and at the center of the story is a teenager who is passionate about Gran Turismo and able to bring his video game skills into real life and present them in a competition with Nissan cars. All this will make him a professional driver.
The screenplay for Gran Turismo is being written by Jason Hall, who previously wrote American Sniper, and Zach Baylin. The project is produced by Asad Qizilbash and Carter Swan for PlayStation, along with Doug Belgrad and Dana Brunetti. Hall will executive produce with game creator Kazunori Yamauchi. The movie will be released in 2023.

Source: Lega Nerd