Every year, I bravely install a beta of the new iOS on my main iPhone and use it almost until the release version of the operating system is released. 2022 was no exception, and I've been using iOS 16 since June – that's when the first, experimental version of iOS 16 became available to developers.
A few months later, on the eve of the release of the release version of iOS 16 for everyone, I'm ready to share my impressions and research, which are worth evaluating whether applications crash, how quickly the battery runs out and reject other "horror stories", do not change from year to year and are actively used in the Internet.
Important: Everything written below applies to iOS 16 playback on iPhone. You can read about the experience of using the new operating system with the iPad here.
Crashes, slowdowns and freezes (they are not)
On the first beta versions of iOS 16, certain events were indeed observed. In particular, the VK application simply crashed if the user went to the "Services" tab.
However, now there is no such problem. The application works stably and nothing crashes. Proof below.
The rest of the running applications worked and worked without any complaints at all. Here's a short list I've read based on our readers' comments below this year's iOS 16 First Impressions article. All these applications work stably, do not crash or freeze.:
▪️ Sber (original app, not available in AppStore)
▪️ Tinkoff (download in AppStore)
▪️ Alfa-Bank (original app, not available in AppStore)
▪️ Spark (download in AppStore)
▪️ Telegram (download in AppStore)
▪️ Viber (download in AppStore)
▪️ YouTube (download in AppStore)
▪️ Pixelmator (download in AppStore)
▪️ Google Maps (download in AppStore)
▪️ Yandex Maps (download in AppStore)
▪️ Whoosh (download in AppStore)
▪️ VK messenger (download in AppStore)
▪️ Qiwi (download in AppStore)
▪️ Aliexpress (download in AppStore)
▪️ Yurent (download in AppStore)
I download and protest if it works.
Performance, heating, battery life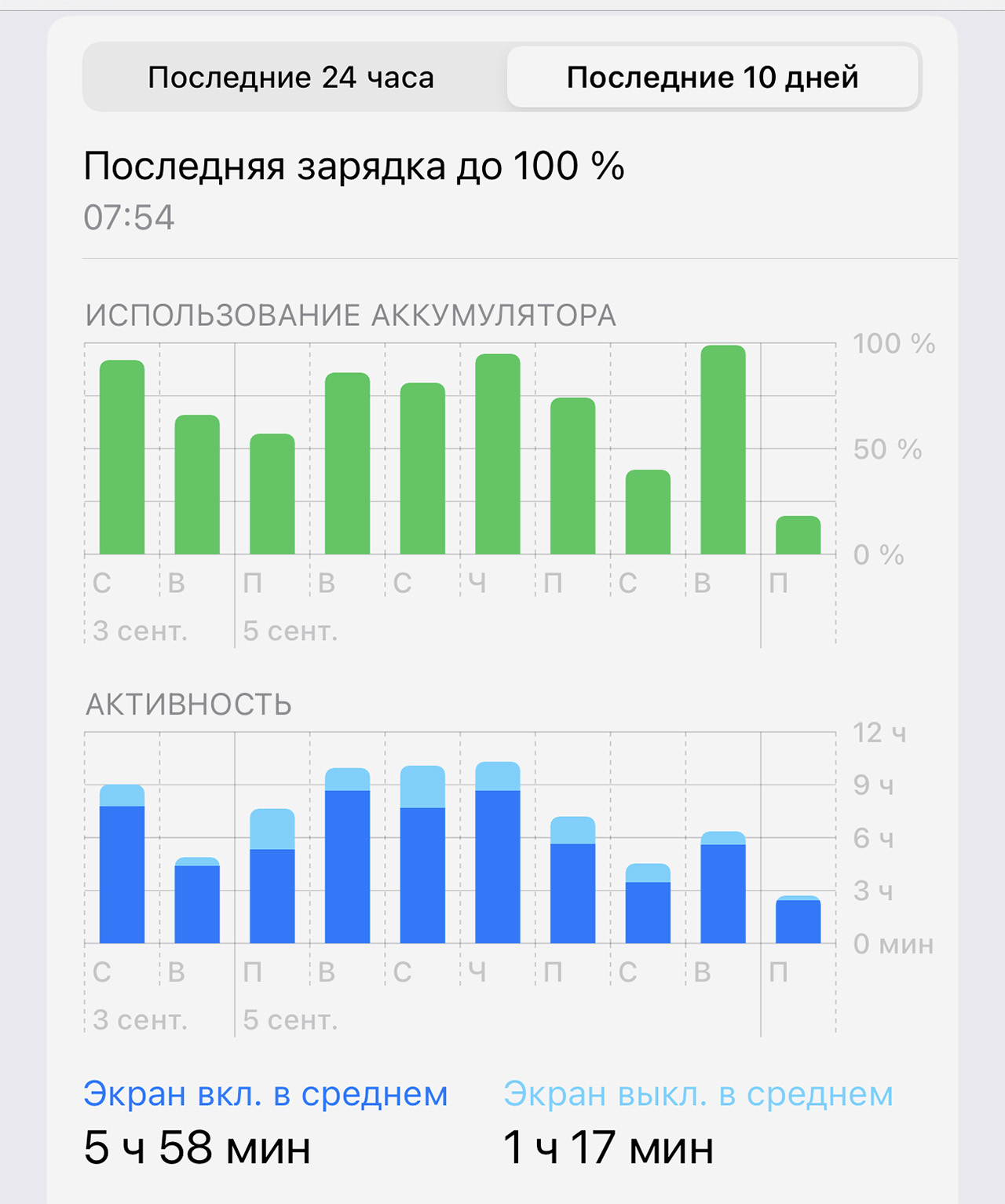 Battery history for the last 10 days. Nothing unusual, everything is stable.
Immediately after installing the first iOS 16 first beta, my iPhone really hotter than usual a few days, but then it often happens. In this regard, iOS 16 pleasantly pleased me – I remember how my iPhone running the first iOS 15 "beta" could abruptly, literally within an hour, be discharged. So I always had to carry a charger with me just in case.
With iOS 16, charging from a backpack was never needed, it felt like the battery life never changed: I put my smartphone on charge before going to bed, from 45 to 65% of the battery was "eaten up" throughout the day of use, depending on the intensity of using the gadget.
Widgets and standard applications on the iPhone also work flawlessly. Nothing flies, the weather is regularly updated, the charging widget correctly shows the charge level of my Apple Watch and AirPods Pro.
Together with iOS 16 I use watchOS 9. The flight is excellent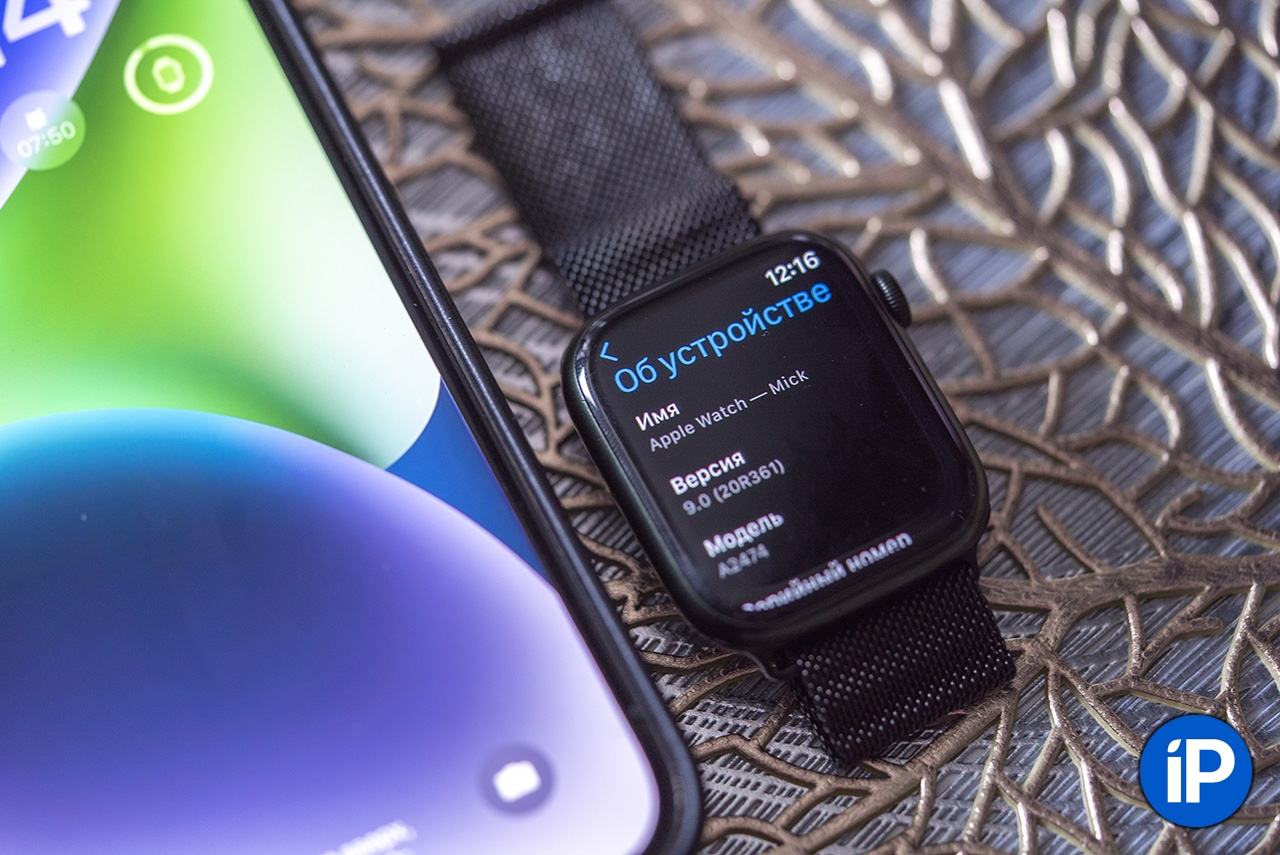 After updating to iOS 16, my Apple Watch 7 was also updated to watchOS 9. There were no problems at all, the watch works flawlessly, everything is updated, the watch faces function, they come.
The battery life of the watch does not decrease, they are still enough for one and a half to two days of work without recharging.
Pros of iOS 16. You need to install and enjoy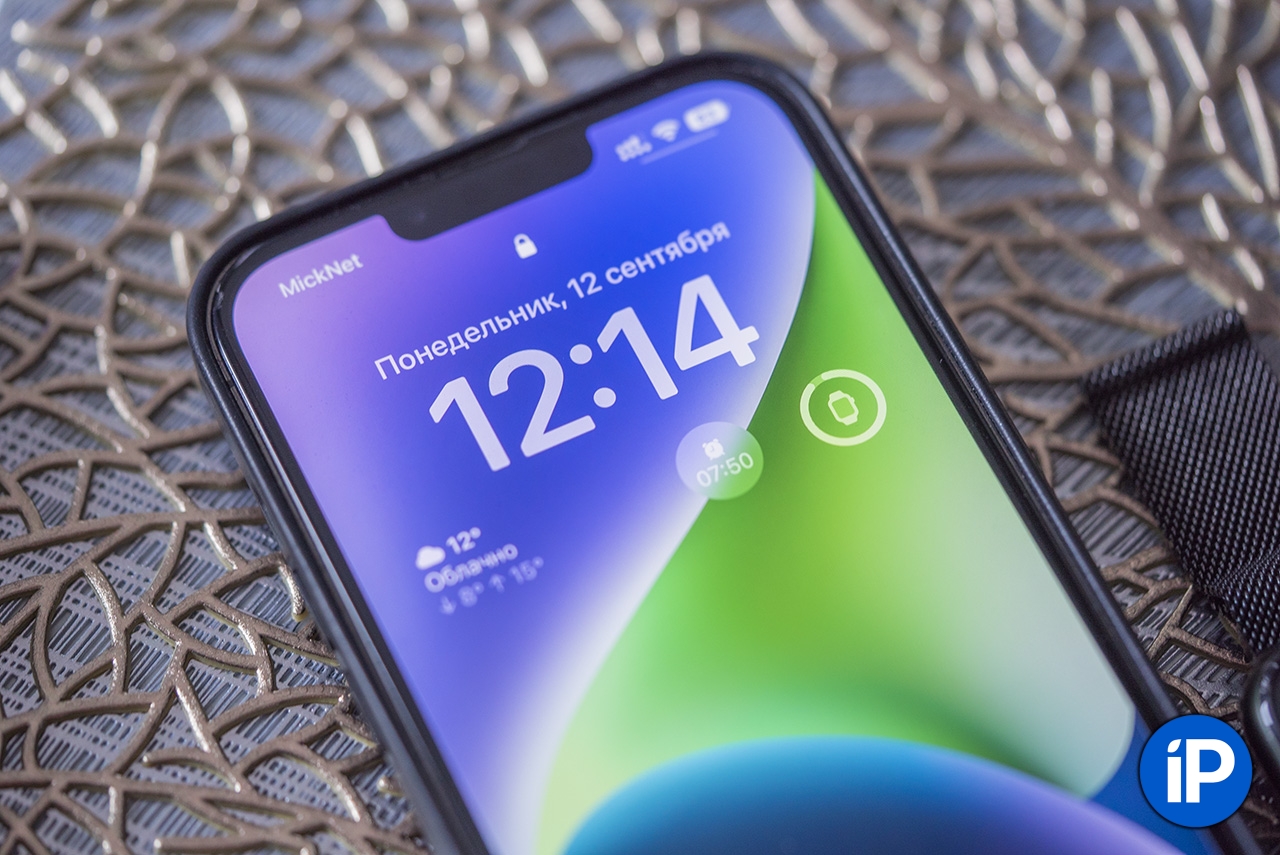 Lockscreen with widgets. They work)
I talked about the cons – their population is not. But the pluses and new chips enough.
Most importantly, the new lockscreen allows you to get several widgets, put photos and pictures with a layered effect and change them on the fly.
The second cool improvement in iOS 16 that you will definitely appreciate is the ability to enable tactile feedback when typing on a smartphone's speed keyboard. How we all lived without it I have no idea. The impressions of this function are described in detail here.
Thirdly, in iOS 16, you can set the collection of battery charge as a percentage inside the battery icon in the area of ​​interest. It looked much more aesthetically pleasing than before, when the numbers were shown not inside, but next to the battery.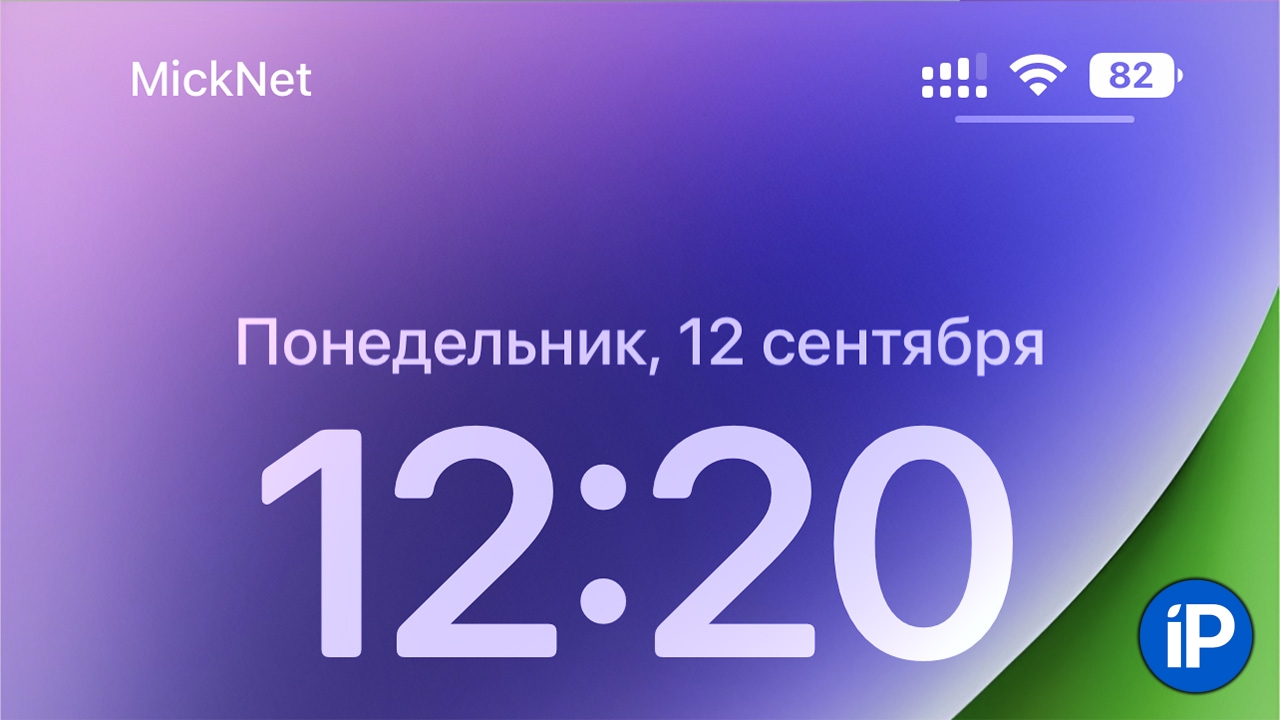 In addition to the obvious improvements in iOS 16, there are a bunch of others that are collected in a separate article. You will definitely appreciate them.
So, if you still have doubts, today we are talking about the new iOS 16, I hope at least some of them. Install the bold new Apple operating system and share your impressions. It is no coincidence that only correctly prepared your iPhone for the update – we have already written how to do this.
Congratulations to everyone on the new iOS.
To the point:

✔️ How to prepare for the release of iOS 16. We update correctly with any firmware or with a beta version
✔️ iOS 16 introduces remote control of Apple gadgets via iPhone. How it works
✔️ This is neuromagic! See how iOS 16 easily collects the backgrounds of any objects in photos
✔️ 10 new iOS 16 and macOS Ventura that I'm excited about right now

Source: Iphones RU