With several models, the line Motorola Edge 30 brings attractions such as The first smartphone equipped with a 200 MP camera, ultra-fast charging up to 125W and premium processors. It is an alternative for consumers who want to have 5G support. buy cell phone To connect to the new network.
The first device released by the family in the national market, Moto Edge 30 The standard introduced in June, "World's thinnest 5G phone". Later, the series was expanded with the launch of Neo, Fusion, Pro and Ultra variants, which offer various configurations to meet the different needs of users.
What are the highlights of each version, and for whom are they nominated? we prepared Motorola Edge 30 comparisonbrings the main differences between variants currently on sale in the country.
Motorola Edge 30

It has 8 GB RAM memory, 256 GB internal storage, DualChip, 32 MP front camera and high resolution triple rear camera.
The standard model, the first of the Edge 30 family to be launched here, has a 6.5-inch OLED display with FHD+ resolution, HDR10+ technology, 144 Hz refresh rate and more than 1 billion colors support. The immersive experience in video and games is complemented by Dolby Atmos technology in the audio part.
Good performance in different tasks is guaranteed by the processor Snapdragon 778G+Compatible with 8GB RAM and up to 256GB storage. The battery is 4,020 mAh with 33W charging and the operating system is Android 12.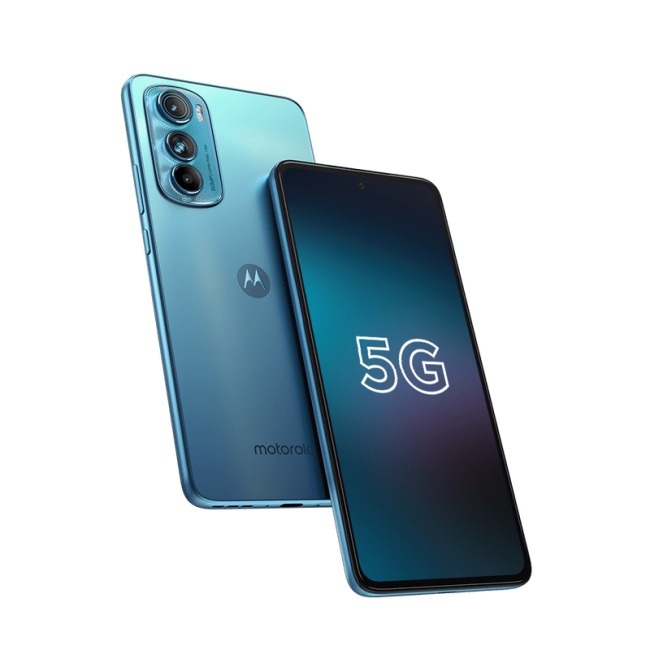 In terms of cameras, there are three rear lenses in a 50 MP + 50 MP + 2 MP combination with optical image stabilization (OIS) and a 32 MP front lens, all with 4K recording. NFC, Bluetooth 5.2, Wi-Fi 6E and dual chip input are other highlights of the model.
Motorola Edge 30 Neo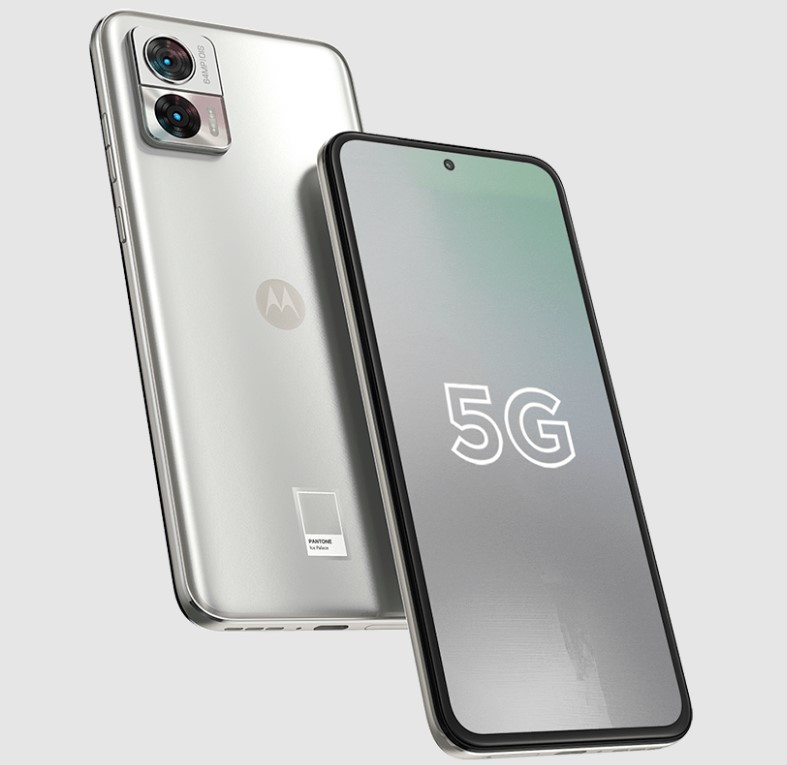 Edge 30 Neo features a 6.3″ poLED screen, 120 Hz refresh rate, Dolby Atmos® audio outputs, 64 MP Main + OIS, 2 rear cameras and 13 MP Ultra wide and 32 MP front cameras.
Slightly more compact Neo version of Moto Edge 30 It has the same OLED FHD+ display as the model above, but with a 6.3-inch 120Hz refresh rate. Changes are also visible in the processor. Snapdragon 695Albeit with 8GB of RAM and up to 256GB of usable space.
Another modified feature were the cameras, which was missing a lens from the standard phone. Here we have a 64 MP main sensor with OIS and a 13 MP ultra-wide lens at the back, 32 MP on the front – functions such as Night Vision and Dual Shot are offered, but recording is limited to Full HD resolution.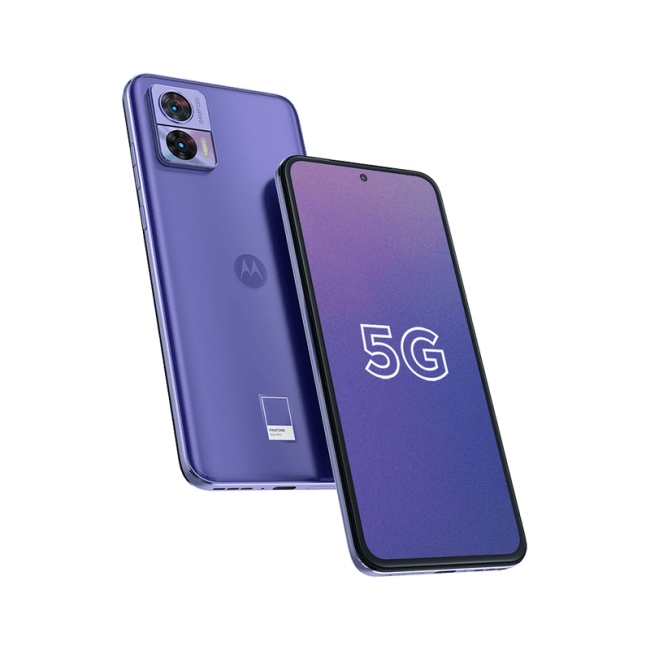 It's worth mentioning the smaller 4,020 mAh battery, according to the manufacturer, the 68 W TurboPower charging guarantees energy for the whole day with only 13 minutes at the outlet, according to the manufacturer. 5W wireless charging, NFC, dual-band Wi-Fi, Bluetooth 5.1 and Android 12 are other attractions.
Motorola Edge 30 Fusion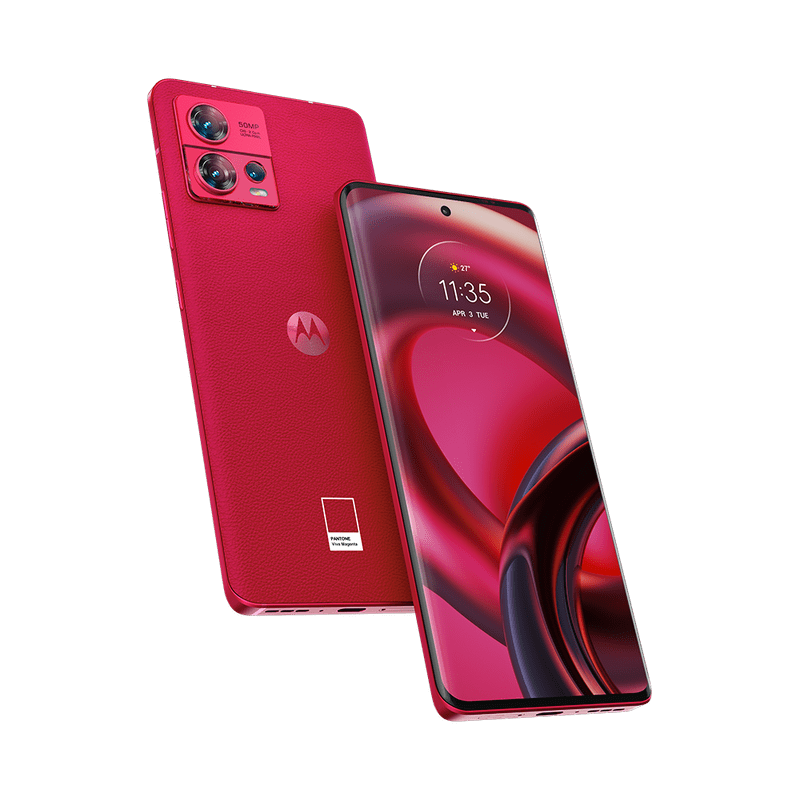 Edge 30 Fusion model has an elegant and harmonious design. 5G technology, 6.6" bezel-less display with HD10+ and 144 Hz7 refresh rate.
One of the main improvements of the Fusion model is the presence of the processor. Snapdragon 888+more powerful than its predecessors, allowing you to run heavy games and applications smoothly. The screen brings news such as larger size, 6.6 inches, lack of edges with 144 Hz frequency and HDR10+.
The battery has the same 68W ultra-fast charging capability as the Neo, but with a more powerful 4,400mAh cell that promises to stay plugged in for a short time. As for the cameras, there are 50 MP, 13 MP and 2 MP sensors on the back, with 8K recordingand front of 32 MP for 4K videos.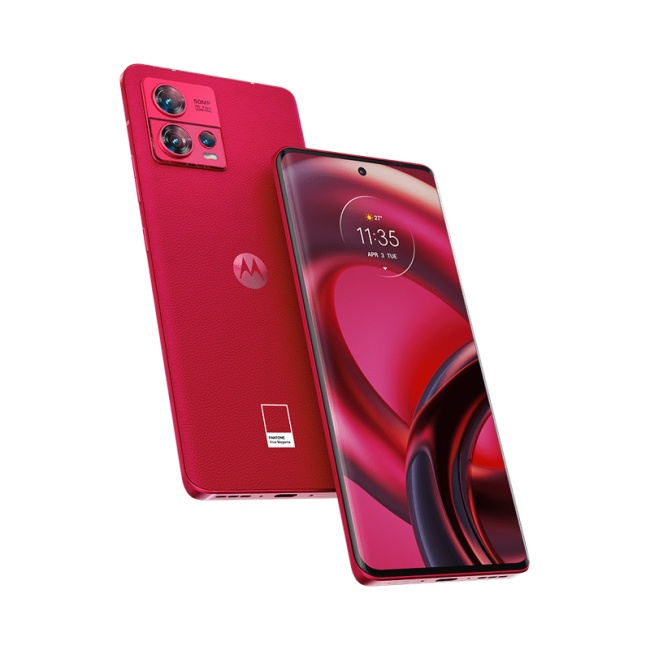 In the list of highlights, it is also worth mentioning the stereo speakers with Dolby Atmos, the special design with lights on the edges to notify you of calls and notifications, and support for Wi-Fi 6E and Bluetooth 5.2. The system is Android 12 with two guaranteed updates.
Motorola Edge 30 Pro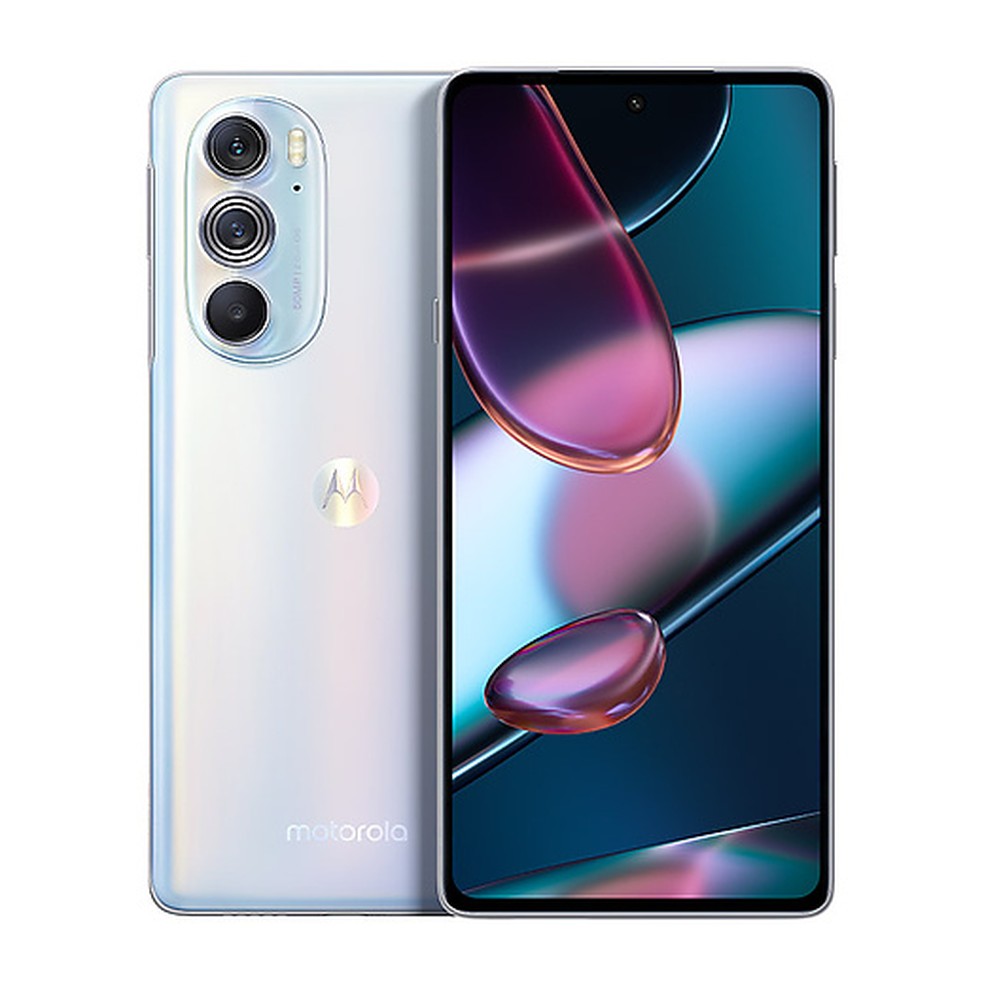 Elegant design with new Octa-Core Snapdragon 8 Gen 1 processor combined with 12GB RAM + 256GB storage. It also has a high resolution triple rear camera, Slow Motion mode and videos up to 8k!
Like the arrival of the chip, the Pro version of the family has a few more important upgrades. Snapdragon 8 Generation 1One of Qualcomm's most powerful today, powered by 12GB of RAM. The screen has also gotten a bigger size with 6.7 inches and HDR10+.
Other highlights include a 60MP front camera for high-quality selfies and 4K video calls, and 4,800mAh batteryThe largest in the series with 68W wired and 15W wireless charging. The rear triple camera is the same as the standard model but is 8K compatible.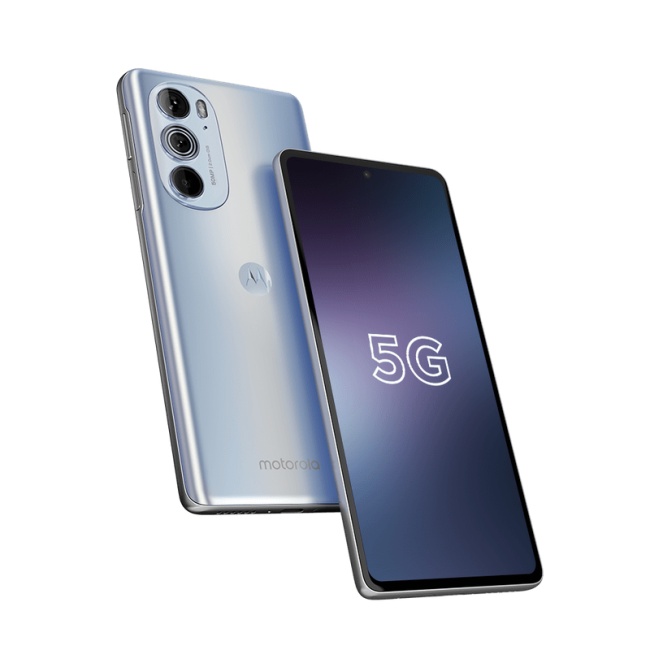 Motorola Edge 30 Pro also features Android 12, Wi-Fi 6E and Bluetooth 5.2, plus advanced customizations for games and a satin matte glass back with a glossy 3D effect.
Motorola Edge 30 Ultra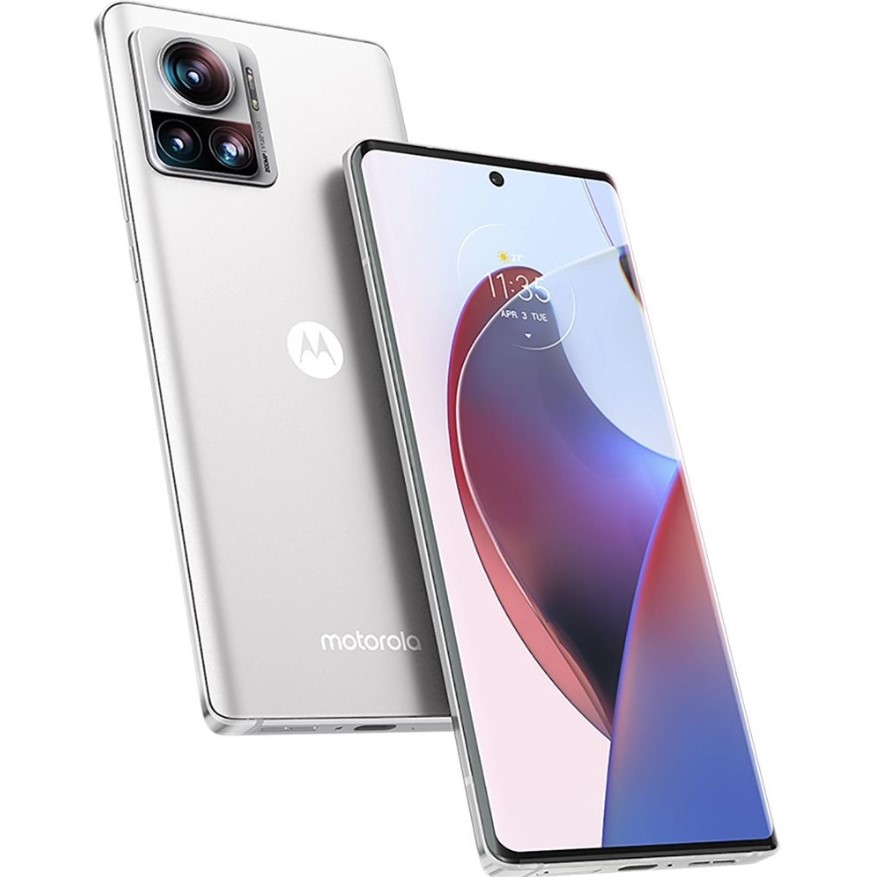 With modern design and powerful technology, Motorola Edge 30 Ultra has Snapdragon 8+ Gen 1 processor (3.2 GHz Octa Core), 200MP OIS + triple rear camera of 50MP and 12MP, and 60MP front camera.
candidate for best motorola 2022Edge 30 Ultra The world's first 200 MP camera phone. The super sensor that records cinema-quality videos (8K) is accompanied by a 50 MP hybrid lens (ultra-wide and macro) and a 12 MP telephoto lens with 2x optical zoom, while the selfie lens is 60 MP.
It looks like the Pro version, with a 6.7-inch 3D curved display, 12GB of RAM and 256GB of storage, as well as a Snapdragon 8 Gen 1 chip. The battery is slightly smaller, but The most powerful charging in the family with 125W wireIt provides a full charge in a few minutes and provides 50 W wirelessly.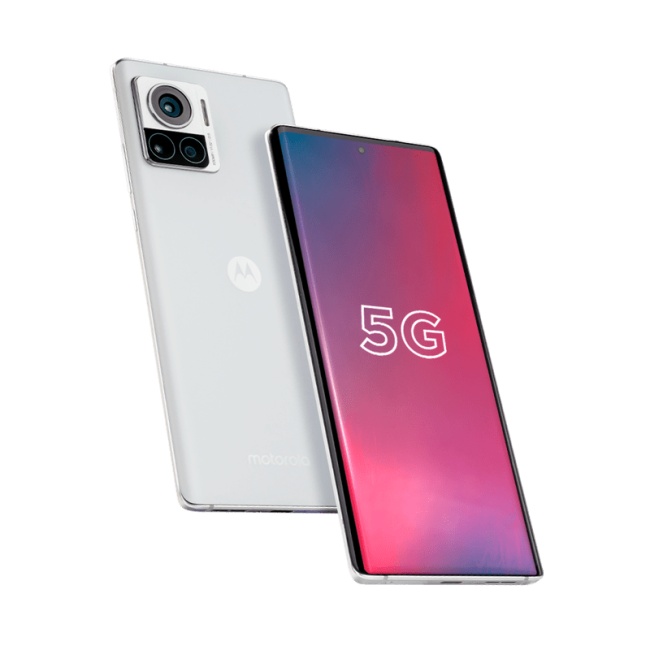 The powerful smartphone also features stereo sound, LPDDR5 RAM memory, UFS 3.1 internal memory, artificial intelligence resources for processor optimization, Wi-Fi 6E and Bluetooth 5.2. Android 12 with three guaranteed updatesIn addition to four years of security updates, it's another difference over other models in the series.
What is the best option?
Now that you know the entire Motorola Edge 30 series available for sale in Brazil, it's time to identify the best option. Before that, it's worth remembering that, in addition to other details, smartphones have the same Android version in common, 5G connectivity and the lack of a microSD card slot.
In general, the line consists of phones with medium and advanced features, with some differences in the processor, screen, camera and battery. Like this, Among the versions of this series, the best Motorola 2022, Motorola Edge 30 Ultrafor having top-notch features.
It is a suitable smartphone for those who value capturing the best quality photos and videos and want high performance for playing games and opening heavy applications, as well as those who want to get the most Android updates and not wait too long for the battery to charge. . All this without worrying about the higher price.
Although the Pro and Fusion models also have strong specs and are inferior in some ways, they are a good alternative for those who want to buy a mid-range mobile with premium features. The Standard and Neo versions are the "basic" version of the line, which is an option for consumers looking for a more affordable phone.
Source: Tec Mundo