Introduced in 2018, the highlights feature on Instagram allows the user to pin various stories to the profile homepage and as many times as they want, without the 24-hour posting time limit seen on shared posts. Besides offering longevity to content, the tool can become an important ally for optimizing communication.
Regardless of a person, business, brand, purpose or any type of account on a social network, Instagram highlights can help you organize your stuffincluding sparking interest in profile visitors and, as a result, greater engagement and interest in what is posted there.
Below you can check out 10 infallible tips on what to pin to highlights and make your profile more attractive to the public. Look!
1. Travel
Who doesn't love to follow a good travel story? Book a small corner in your Instagram highlights to share pictures of beaches, trails, landscapes, cities, experiences, places of interest and everything related to a good trip.
This type of publication can be appealing to anyone looking for information about a place they want to visit. Fix the most beautiful and thought-provoking recordings you can!
2. Vlogs
There is nothing better than talking to your followers to strengthen the bond of intimacy. So, highlight videos that tackle your daily issues like routine, experiences, outbursts, opinions, personal moments, among other personal formats. Just be careful not to cross the line and say more than you should at the end, huh?
3. Tips
One of the most successful subcategories of vlog is tips, especially on the topics you have mastered. Advise on beauty, fashion, sports, cooking, entertainment, travel, video games, DIY, technology, marketing, music and more.
A tip about tips: It is recommended that the profile have some expertise to recommend certain tips, as it could damage its reputation as it doesn't show any authority on the subject. Be careful what you approach!
4. Health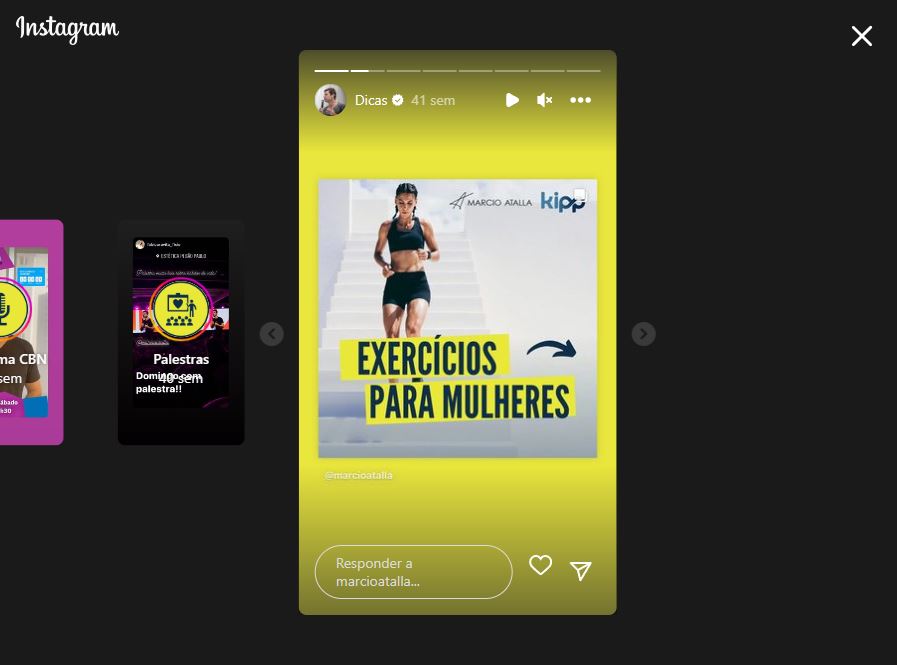 Health is a good category to pin on Instagram highlights, along with nutritionist, personal trainer, dentist, doctor, psychologist, and other health-related specialties.
Talk about physical and mental health, habits to improve routine, physical exercises, professional tips for treatments and other processes that can attract an audience aiming to lead a healthier and more organized life.
5. Products and services
If your profile is commercial or has a regional affiliation, how about highlighting products and services related to your brand, company, partner or even personal interests?
Fix posts that report experiences, usability, treatment, differences, in short, anything that is part of the consumption journey of products or services.
6. Gastronomy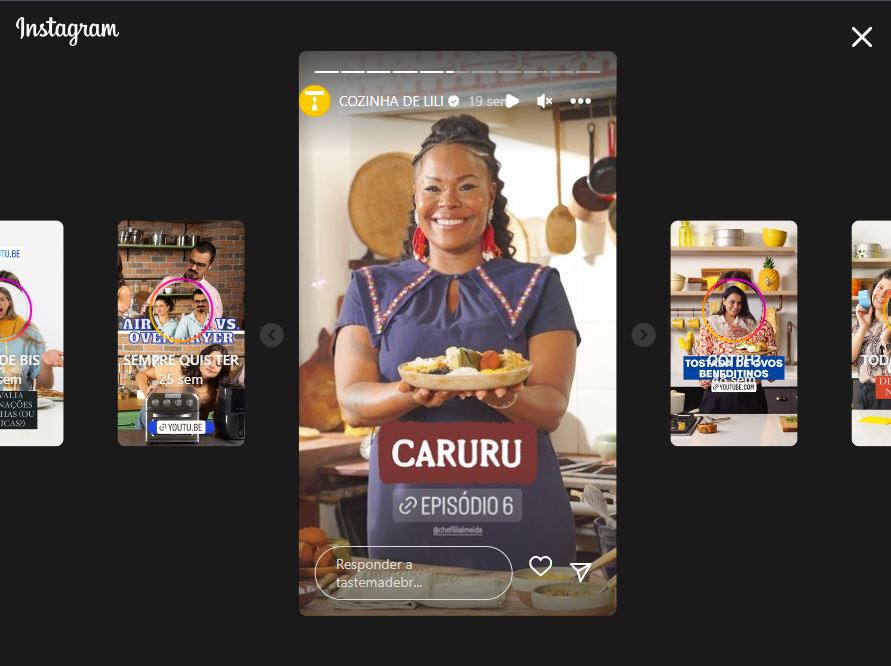 One of Instagram's darlings, gastronomic experiences are successful – since the beginning of the social network.
Highlight good restaurants you've visited, records of fine dining, good drinks, a tip for your own recipe, and even that gastronomic experience that was suddenly not so good. The key here is to keep the viewer's mouth watering for more of your content.
7. Backstage
Everyone has a curiosity about how a particular attraction or business works behind the scenes, right?
So, show what's going on behind the camera in Instagram highlights such as the team working behind the camera, business processes, productions, day-to-day events, etc.
8. Tutorials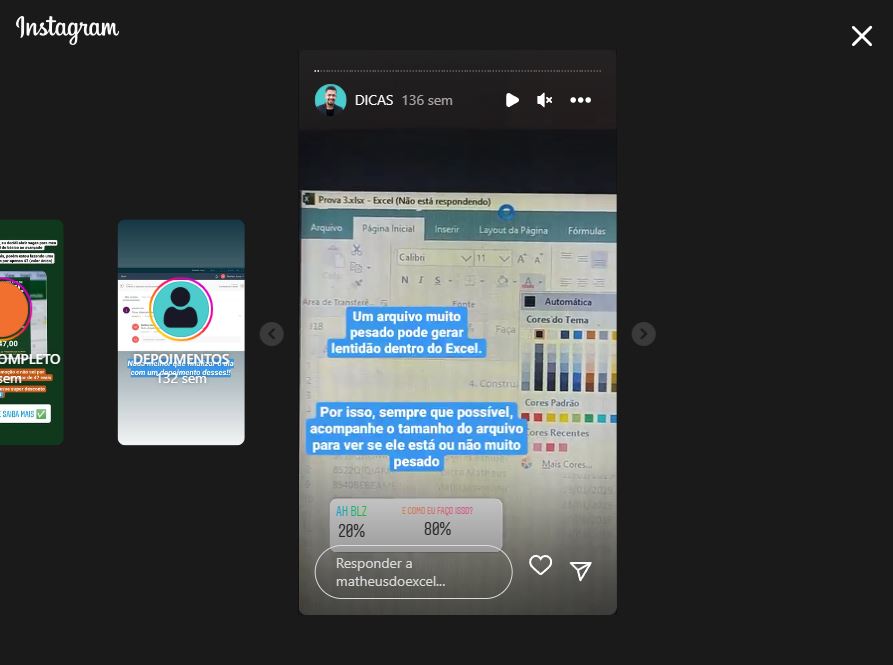 Don't know how to change the shower resistor or need to learn how to use an Excel spreadsheet? If you have the ability to teach, know that you have an audience eager for knowledge.
Leave pictures and tutorial videos that show something step-by-step, make communication easier to understand, and actually teach the user or follower to practice what is intended to be taught.
9. FAQ
FAQ stands for Frequently Asked Questions or Frequently Answered Questions in free translation. To highlight such an issue, make it easy for visitors to 'self-service' your profilefor example, to ease the burden of your work and facilitate the steps of visitors without having to resort to DM messages.
10. Contact and information
If the FAQ doesn't solve the problem, it's worth highlighting important information about your profile, in addition to entering contacts to speak directly with admins or the people responsible for the account. WhatsApp number, work phone, email, mailbox, status if you are on vacation or not, working days etc.
Did you like the tips? Keep an eye here for more content like this Technology World. Enjoy and share information with people who like the topic. We even recommend the article on how to gain followers on Instagram. A complete package!

Source: Tec Mundo