The new MacBook Pros with M2 Pro and M2 Max chips have a smaller heat sink than the 2021 MacBook Pros.
This is because the 16GB RAM model now has four small RAM modules of 4GB each. The MacBook Pro used two large 8 GB chips. Despite the increased number of chips, their size has increased significantly.
In turn, this concerns Apple to reduce the size of the substrate for RAM and new processors. Special substrates are used, which have recently been in short supply.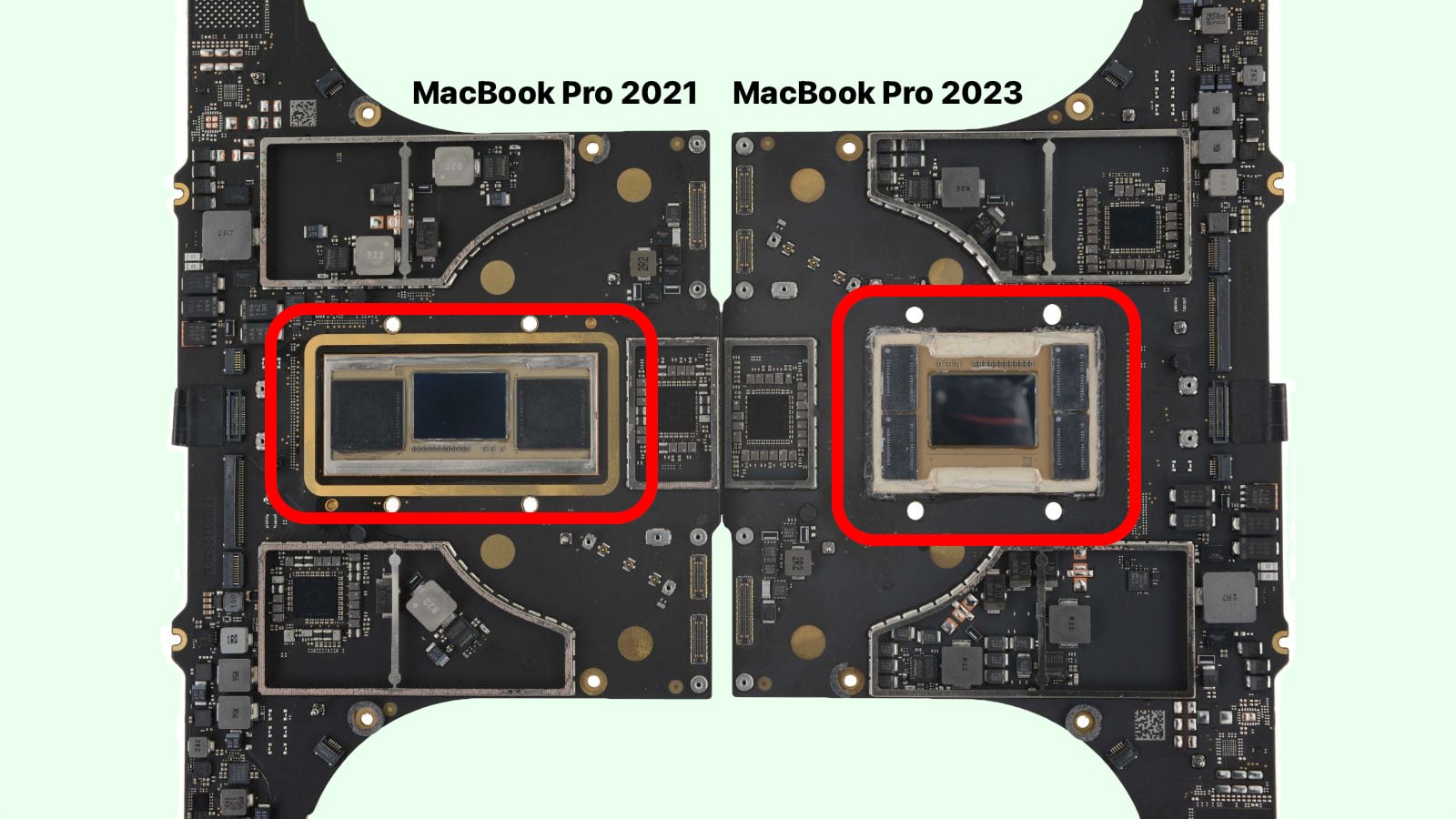 New MacBook Pro features a smaller heatsink due to supply chain issues
The M2 Pro and M2 Max MacBook Pro models have a significantly smaller heatsink due to supply chain issues, teardowns show. Above: Logic M1 Pro…

Source: Iphones RU