Good morning! We've separated the main news from the world of Science and Technology so you know everything that happened last Tuesday (14). Just click on the links below to browse the full story of each news.
1. Internet Explorer was disabled in Windows 10 yesterday. Microsoft has disabled Internet Explorer in Windows 10 forever with a software update.
2. Google has launched a tool on Android that prevents apps from tracking users. Google's program to reshape internet privacy can now be tested by Android 13 users; Check out!
3. The first details of the Galaxy A34 5G and Galaxy A54 5G have emerged. Samsung's next midrange phones could hit the market in March; Learn more about Galaxy A35 and A54 models.
4. Elon Musk posts flooding user streams on Twitter. A possible mistake on Twitter made almost all the posts of the new CEO Elon Musk displayed for all users of the social network.
5. ChatGPT and Bing are also making 'stupid mistakes' in initial testing. Chatbot, integrated with Microsoft's Bing search engine, has been reporting inaccurate financial data for a while and still thinks it's in 2022.
6. WhatsApp now lets you send up to 100 photos and videos at once. The new WhatsApp update is available for Android, but also brings other news on iOS.
7. The train crash in the United States worries about the release of toxic gases. Some of the wagons contained chemicals that were dangerous to long-term health; local authorities monitor risks.
8. Noar: We tested the cloud computing service that even runs games! Noar offers Cloud Gaming just like xCloud and GeForce, but with more features. Check out the Voxel quiz, monthly pricing, and interview with the startup's executives!
9. Ant-Man and the Wasp: Quantumania brings Kang but doesn't convince (criticism). Jonathan Majors steals the show as a ruthless Kang, but the simplistic script prevents Quantumania from being a better movie; Check out.
10. Does coffee with milk have an anti-inflammatory effect? See what scientists have to say about the possible anti-inflammatory effect found in drinks like traditional lattes.
Source: Tec Mundo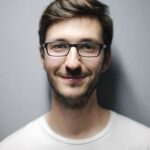 I am a passionate and hardworking journalist with an eye for detail. I specialize in the field of news reporting, and have been writing for Gadget Onus, a renowned online news site, since 2019. As the author of their Hot News section, I'm proud to be at the forefront of today's headlines and current affairs.