Philip Belikov, host of the Honest Blog YouTube channel, compared Samsung and Apple's coolest smartphones for 2023: Samsung Galaxy S23 Ultra and iPhone 14 Pro Max. Which is better?
Between the two smartphones, the more convenient to use is the Galaxy S23 Ultra. It sits better in the hand than the iPhone because of the rounded edges. Additionally, if your hands are small, both devices will seem uncomfortable to you.
As for the screens, both are very high quality. Either way, these are great AMOLED displays, but the refresh rate can drop to 1 Hz on the iPhone and as low as 24 Hz on the Samsung. Also, the screen flickers more on the S23 Ultra than on the iPhone.
In terms of unlock speed, the iPhone 14 Pro Max responds faster.
When working with the Samsung S23 Ultra, you immediately notice how fast it works. iPhone is fast too, but the animation itself is pretty slow.
In performance tests, the iPhone is ahead of Samsung (see below). The difference is about 10-15%. But when using smartphones, you won't know the difference between them.
While playing Genshin Impact, the Samsung heats up less than the iPhone but loses more battery power.
Sound: For some reason, Samsung's bottom speaker sounds a little louder and more intense than the top speaker. The iPhone 14 Pro Max is increasingly balanced.
Also, in general, Samsung has more different features and capabilities compared to the iPhone. For example, S23 Ultra has a stylus and you can connect it to a TV or use several apps at the same time (split screen function).
At the same time, the iPhone 14 Pro Max will be much cooler in terms of moisture protection.
Smartphone cameras are very good in both cases. At the same time, zoomed photos are of course better taken on Samsung. In terms of photo and video capabilities, the devices present themselves pretty much the same. But the iPhone adorns portrait shots too much. You can see sample photos above.
Overall, both smartphones – iPhone 14 Pro Max and Samsung S23 Ultra – are really great. And it is very difficult to recommend just one of them. If you are going to buy one of them – just choose a smartphone, taking into account the pros and cons of each of the two models listed above in the text.
Source: Ferra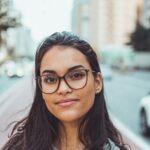 I am a professional journalist and content creator with extensive experience writing for news websites. I currently work as an author at Gadget Onus, where I specialize in covering hot news topics. My written pieces have been published on some of the biggest media outlets around the world, including The Guardian and BBC News.