Volkswagen is preparing to include an app store in the infotainment systems of all brand cars. From the most popular models to Porsche models, Audi will have access to download customized applications for use in the car from its debut in the 2023 series.
To promote the innovation, the automaker has big names like TikTok, Spotify, and Yelp, as well as a full list of apps from different fields, all crafted for better usability on the car dashboard. The first with the new in-car app store will be the Audi A4, A5, Q5, A6, A7, A8, Q8 E-tron and E-tron GT.
To promote its app store, Volkswagen is taking advantage of new Audi cars that will soon launch in the US, Canada, Mexico and Europe. But the automaker's plan is to make the system work on all vehicle models, from the most popular ones that still bear the Volkswagen name to luxury models like Porsche, Lamborghini and Bentley.
Automaker bets on the volume of cars of its brands
The idea of ​​the executives behind the plan is that large numbers of cars with the same app store in infotainment systems naturally encourage developers to create in-car versions of their products.
Dirk Hilgenberg, CEO of Cariad, Volkswagen's internal software division, said: "If you're talking about 40 million connected vehicles by 2030, the developers would say, 'hey, why not put my app in this ecosystem too?'
That's why the company consistently uses TikTok as a flagship to promote its new app store, despite the controversy surrounding the app. China, where TikTok comes from, is the world's largest car market.
Source: Tec Mundo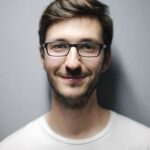 I am a passionate and hardworking journalist with an eye for detail. I specialize in the field of news reporting, and have been writing for Gadget Onus, a renowned online news site, since 2019. As the author of their Hot News section, I'm proud to be at the forefront of today's headlines and current affairs.