The city of São Paulo will gain a direct competitor for services like Uber and 99. In an announcement made this Thursday (9), the Municipality unveiled MobizapSP, an application specific to individual passenger transport at the municipal level.
One of the main advantages of the app is that it charges a flat rate of 10.95% for trips made by drivers – meaning they should get 89.05% of the recommended amount. Also, since there is no dynamic fee, the solution promises fairer earnings.
"You don't have to worry about the dynamic tariff, you will always get good," councilor Marlon Luz (MDB-SP) told the drivers present at the press conference. As for the prices to be applied to passengers, he points out that the differences should be exactly during peak hours, as there is no dynamic tariff during these periods. In normal times, prices should be comparable to other platforms.
"Breaking the Monopoly"
MobizapSP was designed in partnership with the São Paulo Municipal Department of Transport and Traffic and was developed by Consilux Tecnologia, which won a five-year tender to develop and manage the solution. The offer is to maintain the same flat rate applied to drivers for this period.
According to Marlon, "MobizapSP is getting into the scenario of breaking the monopoly of racing apps". He, once an app driver, cites the "pain" of drivers over charging rides, in addition to the companies' "neglect". "Passenger safety and quality pay for drivers" are the two points he emphasizes.
São Paulo City Mobility and Traffic secretary Ricardo Teixeira underlined that "competition is always good", noting that "there was a huge weakness in the control of apps" at the time. [de transporte] because the main services are controlled by the private sector.
How does MobizapSP work?
The MobizapSP app is now available for download by both drivers and passengers. It is available on Android and iOS (iPhone) platforms. However, during this launch period, it will not be possible to request vehicles as the City of São Paulo is dependent on drivers' registration.
However, there is no set registration target for the platform to start running, so there is actually no exact date for the races to start running.
Payments can be made with credit and debit cards, prepaid loans, physical money, as well as a digital wallet that has not yet been implemented. The driver can still choose which payment method to accept at races.
*This is an ongoing story and will be updated with more information.
Source: Tec Mundo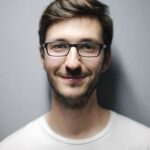 I am a passionate and hardworking journalist with an eye for detail. I specialize in the field of news reporting, and have been writing for Gadget Onus, a renowned online news site, since 2019. As the author of their Hot News section, I'm proud to be at the forefront of today's headlines and current affairs.