Mercado Livre is a platform that has been operating in the national market for more than 20 years, providing a service where individuals and companies can freely negotiate products and services.
With numerous consumer and vendor protection mechanisms, The network brings together millions of users and offers exclusive benefits for those with an active account, including scoring, ease of delivery and speed of transactions.
Therefore, understanding how Mercado Livre works is very important in order to buy safely and in general to guarantee genuine and quality products, from consumer goods to electronic devices.
If you have questions about buying a mobile phone through Mercado Livre, we have some tips to help you make a safe and hassle-free purchase. Check out:
1. Search official stores
Mercado Livre has a tab with highlights of all official stores registered on the site. Some may not trust third party apps, while others may have more security in their bargains when purchasing items from official stores. Represented by all departments national and international brands Famous brands like Apple, Motorola, Samsung and Xiaomi.
To find out if your product is part of an official network, simply access the ad you want and tick the "Access Official Store" option at the top of the description. Thus, users have the opportunity to learn about the entire product portfolio of the store and to buy mobile phones and other accessories knowing that they will buy with confidence.
2. Analyze the seller's rating
Another big advantage of Mercado Livre Brasil is its rating system. As the seller completes the negotiations and satisfies or does not satisfy the consumer, his rank is changed on the platform. The top rated ones have a green icon and are classified as "provides good service" and "delivers products on time". Moreover, these users are entering the network"Premium Free Market", especially if they have a long history of sales.
If you want to buy an item from sellers without a seal of quality, few items for sale, or no relevant history, look for alternatives with higher rankings on the platform. Also, ask relevant questions, see if the seller responds in a timely manner, and confirm whether it's a private or a physically represented store.
3. Evaluate the delivery method
Mercado Livre Brasil offers numerous payment options and shipping methods. All delivery costs and methods available for processing are displayed in a drop-down menu at intermediate payment steps.
In this regard, many products guarantee free shipping and delivery to some parts of the country in less than 24 hours, but in practice, the gift is associated with products with a price higher than R$ 79 (for Mercado Livre Level 6).
The free shipping benefit only applies to deliveries made by Mercado Envios. In this mode, the shipping process is fully monitored by Mercado Libre, providing greater transparency in case of delays, service issues and other inappropriate details.
In addition, residents of the same area can purchase mobile phones and other items in person by accessing the "Negotiate seller" option. In this case, always remember to make sure that there are no risks before completing the purchase.
4. Consider the price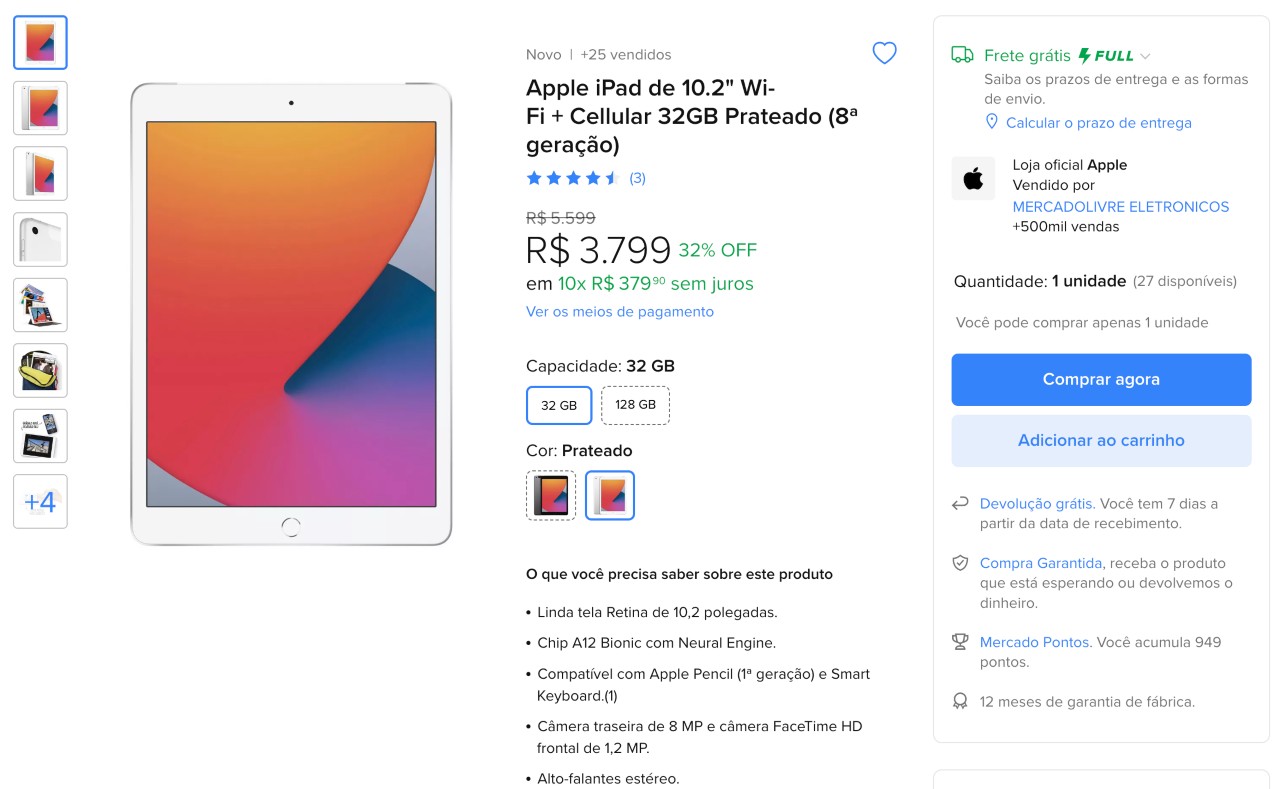 In a platform where official stores and private users interact, it is important to always consider the price charged by merchants.
Be sure to compare the prices of products with official stores and immediately suspect if the price is much lower than usual. This discount application may be associated with scammers and opportunists who try to make a profit by selling fake products or products that do not fit the description.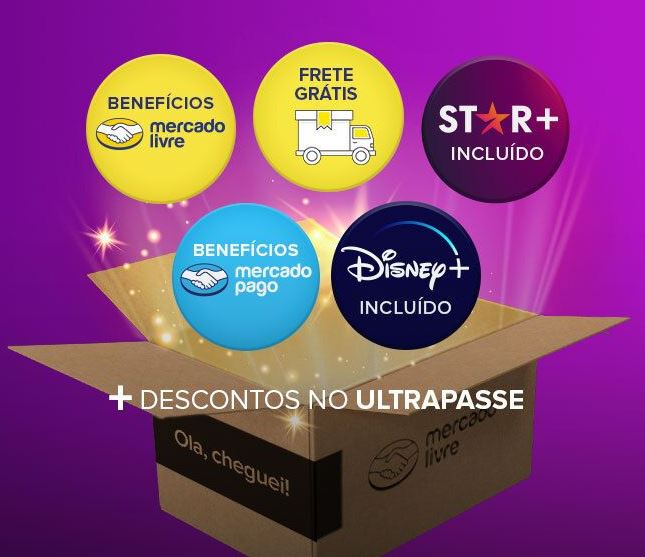 Discounts on multiple products, free shipping, paid marketplace benefits, discounts on Deezer, Paramount+ and HBO Max and Disney+ and Star+ Combo subscriptions included in the subscription!
Take advantage of the promotion for R$9.90 per month!
All users of Mercado Livre Brasil have the opportunity to purchase an exclusive subscription to the Tier 6 plan.
For just R$14.99 per month, there are free shipping benefits on millions of products, special offers for members and surprise discounts in official stores. Other planned benefits include Mercado Pago. Cash Money insurance and cryptocurrencies, 110% returns on CDB, mobile top-up bonuses and much more.
Besides, Anyone who subscribes to the system is guaranteed an account activation on the Disney+ and Star+ streaming services.. Thus, it is possible to watch Marvel and Disney movies and series, live football broadcasts and famous television content without making any contribution to the Level 6 value.
Source: Tec Mundo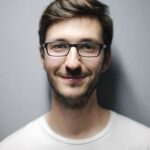 I am a passionate and hardworking journalist with an eye for detail. I specialize in the field of news reporting, and have been writing for Gadget Onus, a renowned online news site, since 2019. As the author of their Hot News section, I'm proud to be at the forefront of today's headlines and current affairs.