President Joe Biden's administration has resumed the deportation of Russians hiding in the United States from the mobilization of Russians back to their homeland. This happened a year after the suspension of deportation flights to Russia, Ukraine and seven other European countries.
But although the suspension was publicly announced, the resumption took place "quietly", as The Guardian separately emphasizes, and human rights activists were "caught by surprise".
The first deportation case was brought by Jennifer Scarborough, a Texas attorney whose clients include four Russians who entered the United States across the border from Mexico and applied for political asylum.
ICE (US Immigration and Customs Enforcement) employees told the lawyer that one of her clients was deported over the weekend, and she explained that his legal status and resident status could only mean one thing: he was taken to Russia.
"I don't know what will happen to him," Scarborough says. Russia has been incredibly vocal about her feelings for the opposition. The very fact that they fled Russia to come to the United States puts them at risk."
Two other Scarborough clients remain in legal limbo as they have no guarantee of asylum. To do this, they must show that there is a "significant likelihood" of persecution or torture if they return home.
According to Scarborough, immigration officials ruled that fear of being drafted into the military did not meet the above criteria and therefore there was no reason to grant asylum. The lawyer's clients could potentially be deported to Russia at any time.
"The proposed flight may be a valid asylum claim in itself," said Scarborough, who also believes that the resumption of deportation flights is not consistent with the official US position on Russia.
Meanwhile, ICE told The Guardian that the service "performs removals to countries, including Russia, in accordance with the country's removal guidelines."
U.S. immigration law allows noncitizens to apply for relief from deportation, the agency said, "however, once all due process and appeals have been exhausted and noncitizens remain subject to the order removal from an immigration judge, ICE staff can enforce it. ."
The Scarborough clients were given the opportunity to appeal for a new interview with ICE, but missed the deadline.
Immigrants from Russia came to the US thinking they could apply for asylum and be protected from deportation because of the government's stated position.
Now the apparent change in policy has caused confusion among migrants and their advocates, who have little time left to plan legal support measures.
Author:
Ekaterina Alipova

Source: RB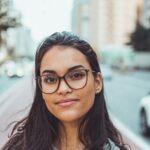 I am a professional journalist and content creator with extensive experience writing for news websites. I currently work as an author at Gadget Onus, where I specialize in covering hot news topics. My written pieces have been published on some of the biggest media outlets around the world, including The Guardian and BBC News.