Dream invention for millions beer lovers received German monks from the Munich brewery Klosterbrauerei Neuzelle, having patented the world's first powdered beer.
"Looks like beer! Tastes like beer! It's beer! With a real foam head! No alcohol yet! – say the Germans, emphasizing the only drawback of the invention.
After almost two years of research (funded by BMWi), Klosterbrauerei Neuzelle and its technology partners have developed a powdered beer (the driest beer) that can be sold in this form in small quantities, but will be tested on the market in mid-2023. .
It is a specially brewed beer with a high dextrin content according to the traditional technology from the monastery brewery, which has been processed and processed into a water-soluble beer powder/granulate.
"The time has come to test the production and logistics of classic beer in our conditions," says Helmut Fritsche, shareholder of Klosterbrauerei Neuzelle, commenting on the revolutionary project. "Billions of liters of water are delivered to consumers around the world because beer is up to 90 percent water. Therefore, from an environmental point of view, we are already saving on transport, but not yet on resource use and production costs."
" We also know that classic pilsner lovers and all craft beer lovers, especially in Germany, will be initially skeptical of our product," adds Stefan Fritsche, Managing Director of Klosterbrauerei.
"This is not only about bringing a new product to the market, but also about destroying the beer business model. Therefore, we see our main target group primarily not in the classic German end consumer, but in global resellers (dry beer assemblers), who do not necessarily have to have brewing knowledge, but can make the granulate usable by the end consumer. consumer. Geographically, our non-alcoholic powder beer is primarily targeted at transport-intensive export markets such as Asia and Africa. Of course, powdered beer should also be sold in Europe and turn the niche into a market in its own right in the medium term."

Source: Digital Trends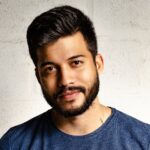 I am Garth Carter and I work at Gadget Onus. I have specialized in writing for the Hot News section, focusing on topics that are trending and highly relevant to readers. My passion is to present news stories accurately, in an engaging manner that captures the attention of my audience.