Choosing a gamepad is always a chance. It should be not only effective, but also comfortable to lie in your hands.
In this plane, I have always liked controllers from Microsoft, even though I have a PlayStation 5. For PC and smartphone, I always chose Xbox accessories. They are reliable, reliable and simply unrealistically comfortable – I'm not dissembling at all, and I think many will support me.
Today I want to talk about the ultra-modern Xbox Elite Controller Series 2. So far, this is the best purchase in 2023.
What's Included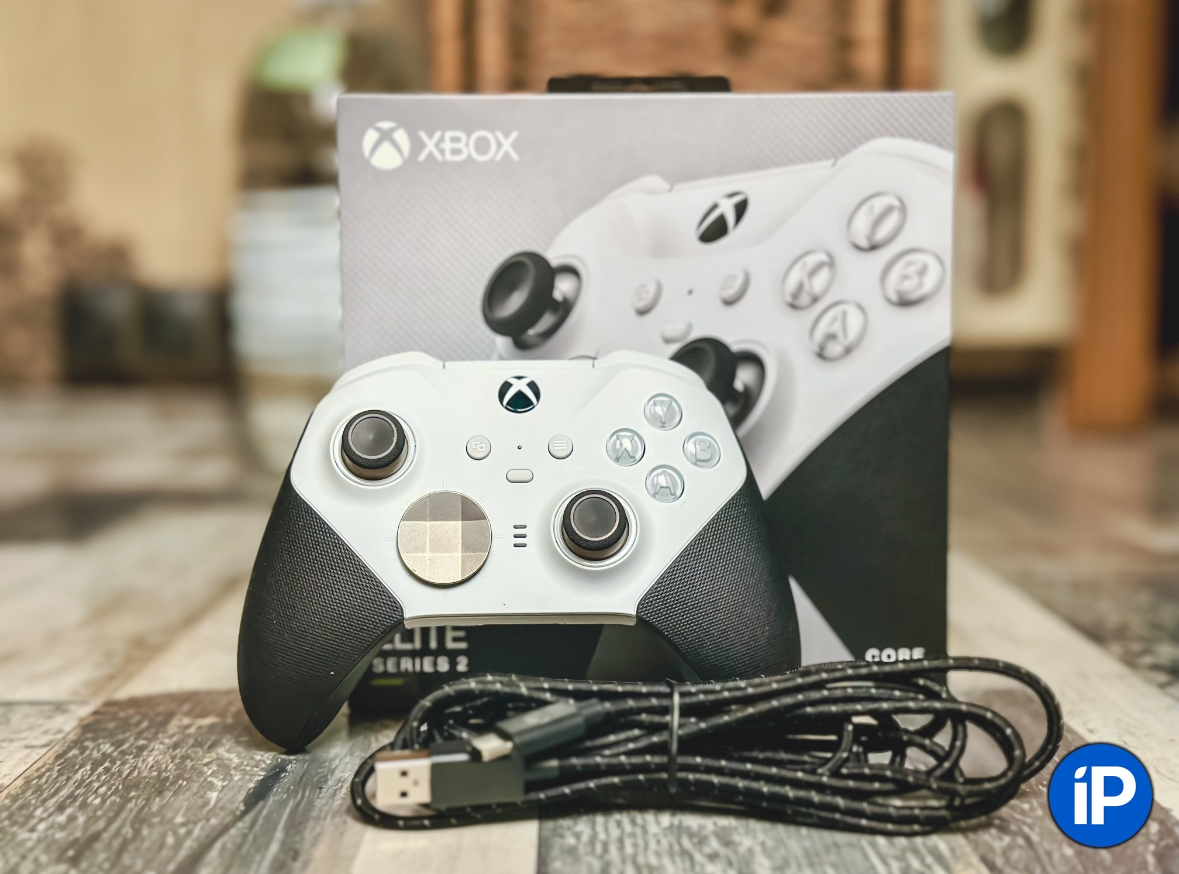 There are two versions of the gamepad: regular and Core. They are indicated only by the contents of the box.
The standard kit includes the controller itself, a case, a set of 6 mini-sticks (standard (2), classic (2), high (1), domed (1)), a set of 4 handles (medium (2), short (2 ) )), a set of 2 crosses (standard, faceted), a tool for adjusting mini-sticks, a charging dock and a USB-C cable.
Yes, the charging station is included. If the standard Xbox controller is battery powered, this one is powered by a battery that lasts for a long time (more on that below).
In the Core version, in addition to the gamepad, there is a tool for adjusting the mini-sticks and a braided USB-C cable. Well, the documentation is wrong.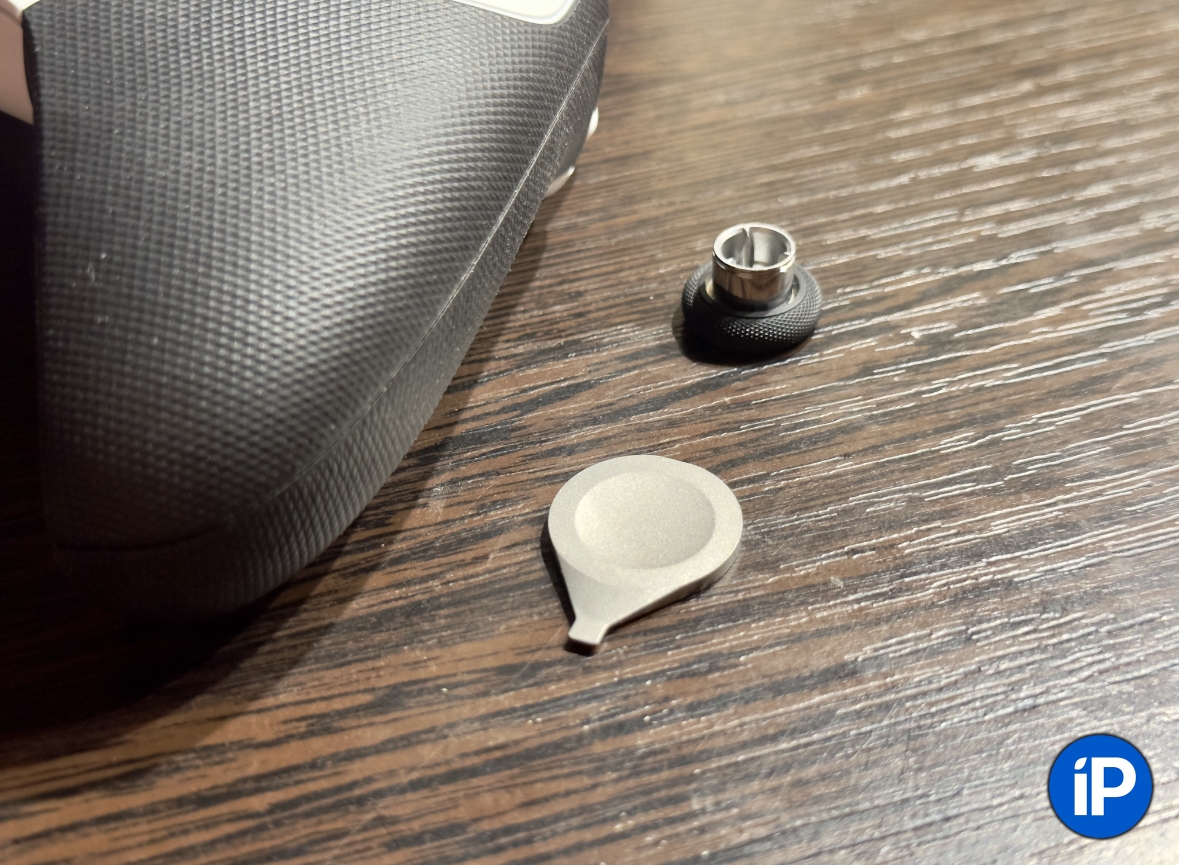 This is what the stick tool looks like
Personally, I stick with the Core Edition because it's $100 cheaper and the rest of the parts can be bought separately for less.
If you do not want to bother with this, then the choice is the standard edition.
This is an unusually comfortable gamepad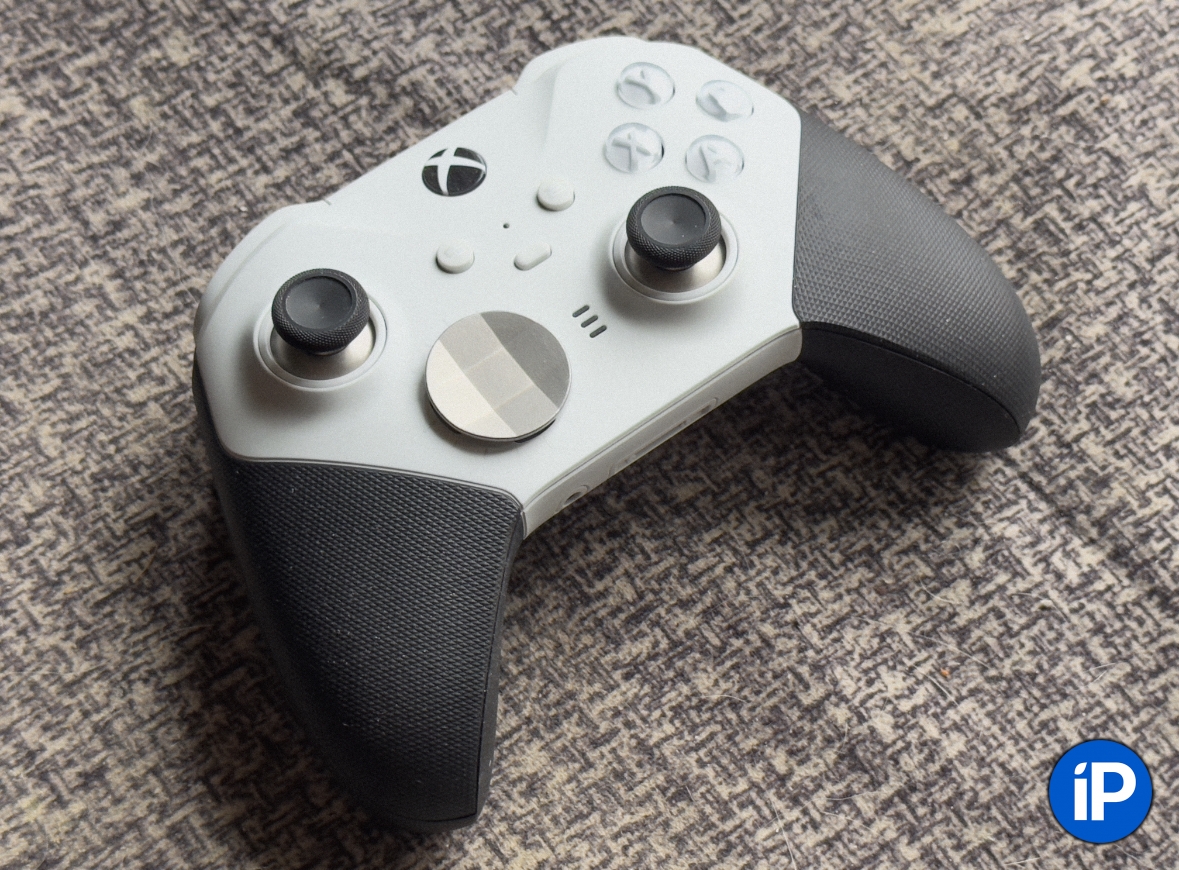 Looks Xbox Controller Series 2 necessarily immediately after unpacking. It can be seen that this is an expensive device.
Convenience is exactly what I value Microsoft for, and especially in such a gamepad. It lies perfectly in the hands, you feel all the power and build quality of the first seconds.
At the heart of the accessory is rubberized plastic. It does not collect fingerprints and practically does not get dust stuck. This gadget does not slip at all either in the hands or on the table – it is logical, rubber, after all.
The build quality is also top notch. Nothing nowhere backlash and does not creakand when the sticks collide with the case, a pleasant tapping is heard.
The shape of the buttons is also convenient. You immediately get where you need to go, and your fingers do not slip anywhere. It's also cool that there is no stick drift (in his reviews they write that it almost never occurs and over time, I can't check it myself because of the short service life – now everything is normal).
The only task will be exactly the transition from Dual Shock / Dual Sense to it. The cross and the left stick are in other places, because of which, out of habit, there may be results that it is inconvenient. But you can get used to it in just 10 minutes. It's already a matter of taste.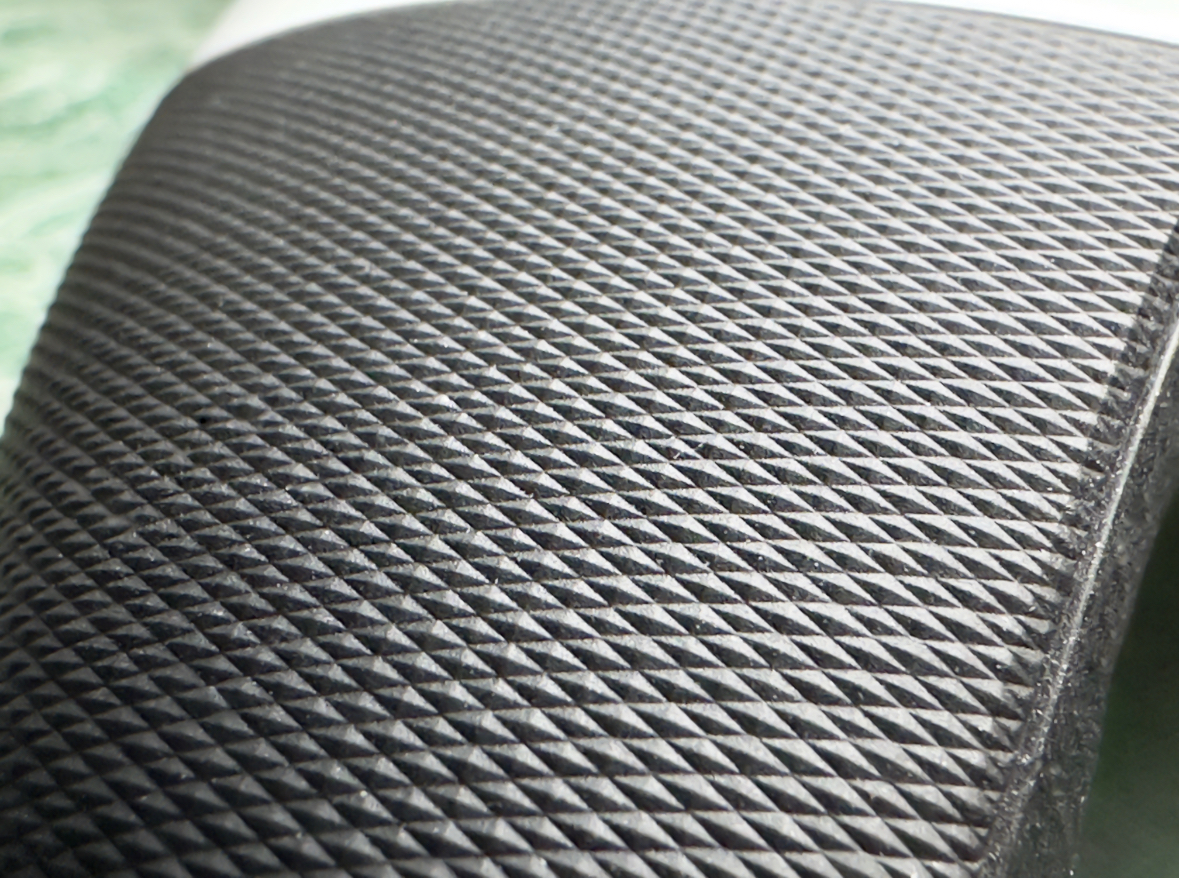 Love the texture of the cover
As for the sticks and crosses themselves, they written on magnets. If they occur, they can be replaced with others – complete or any, on the market of complete options. They are removed by the movement of hands, they are also dressed alone. He will figure it out even with the most beloved teapot, there is no mistake.
In addition, the components for the sticks can adjust the force of their tension. For this:

1. Mixing stick

2. The tool is inserted into the opened contact area in which it appears (the contact connector looks like a Phillips screw).

The mini joysticks have three levels of tension. The contact area will make a click when rotated in it

3. Turn the tool clockwise to tighten the mini joystick, or counterclockwise to loosen it.

4. Put the stick in place
Fast, easy, convenient. Personally, I use a high tension level. Walks too easy. But here, to each his own.
Feature I want to note the weight of the device — 345 grams. For comparison, the standard game weighs 230 grams, and the Dual Sense weighs 280 grams. Due to the large capital, you feel that you are holding a weighty device in your hands, not assembled in the basement.
You can install petals in it!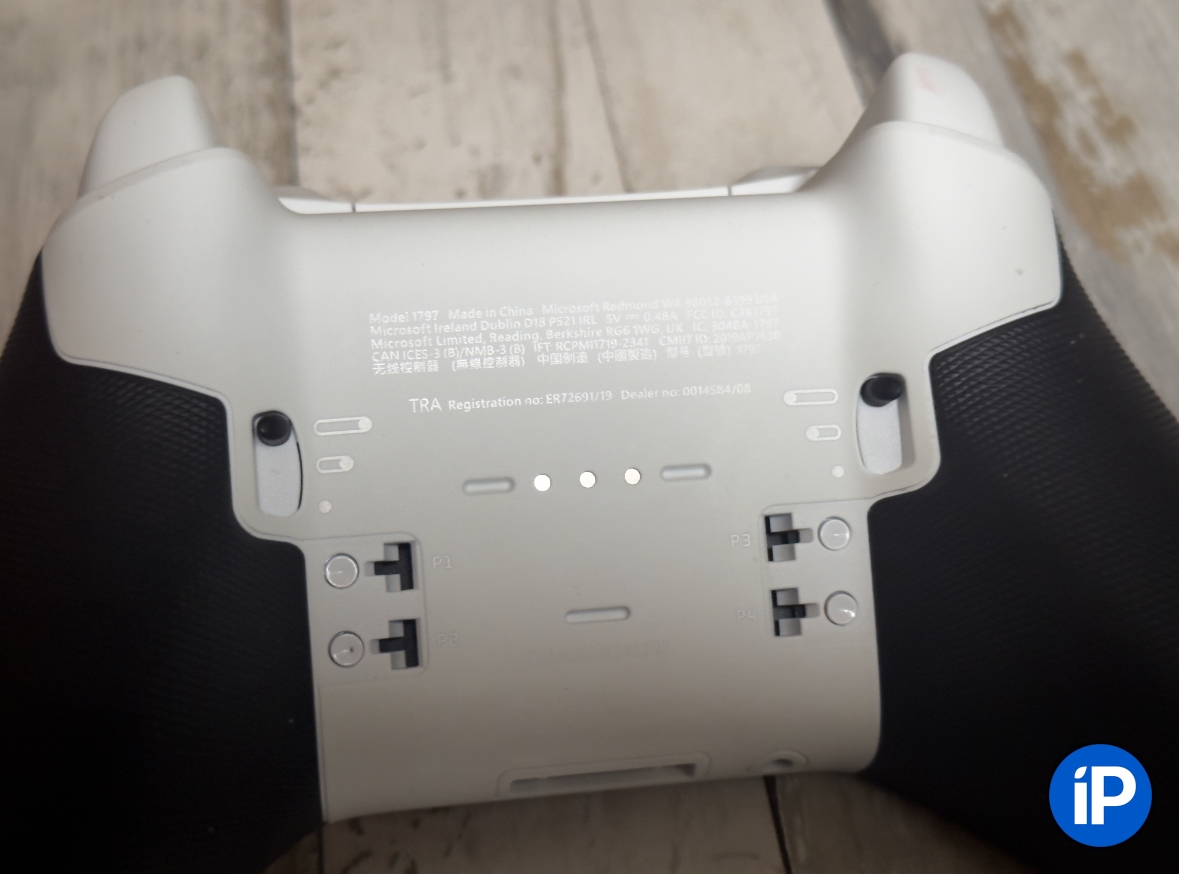 This is one of the main advantages of the gamepad.
The petals that are attached with a magnet to the back of the controller are useful if you lack the necessary buttons. You can "hang" additional actions or macros on them through third-party utilities or the proprietary Xbox Accessories application (more on that below).
Applications for them can be found endlessly, almost control the entire computer without a keyboard.

This coating improves grip on the button.
Liked the opportunity expected course of triggers. There are special latches on the back of the controller for each of them. Only three positions, and this is more than enough.
Accordingly, there is a long stroke with full closing of the triggers, a medium one (the trigger slows down in the middle) and a short one. The latter is especially convenient for shooters. Thus, it is possible to quickly influence the public.
This gamepad can be customized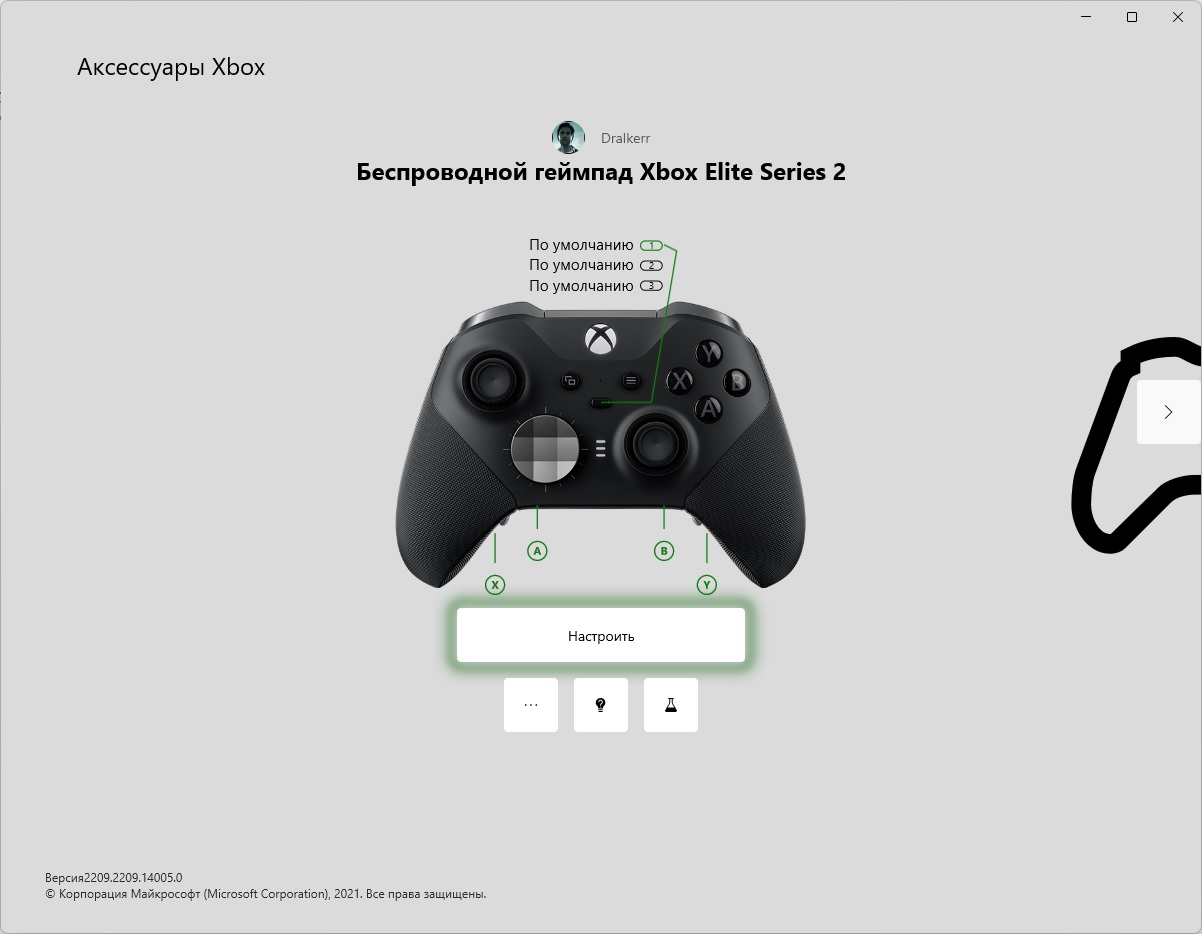 On the part of the controller there is a special button for switching the profile. In total, 3 different options for Xbox accessories can be made.
This is a real killer feature. Here you can configure literally every element: from pressing and vibration to movement and "dead zones" of the sticks.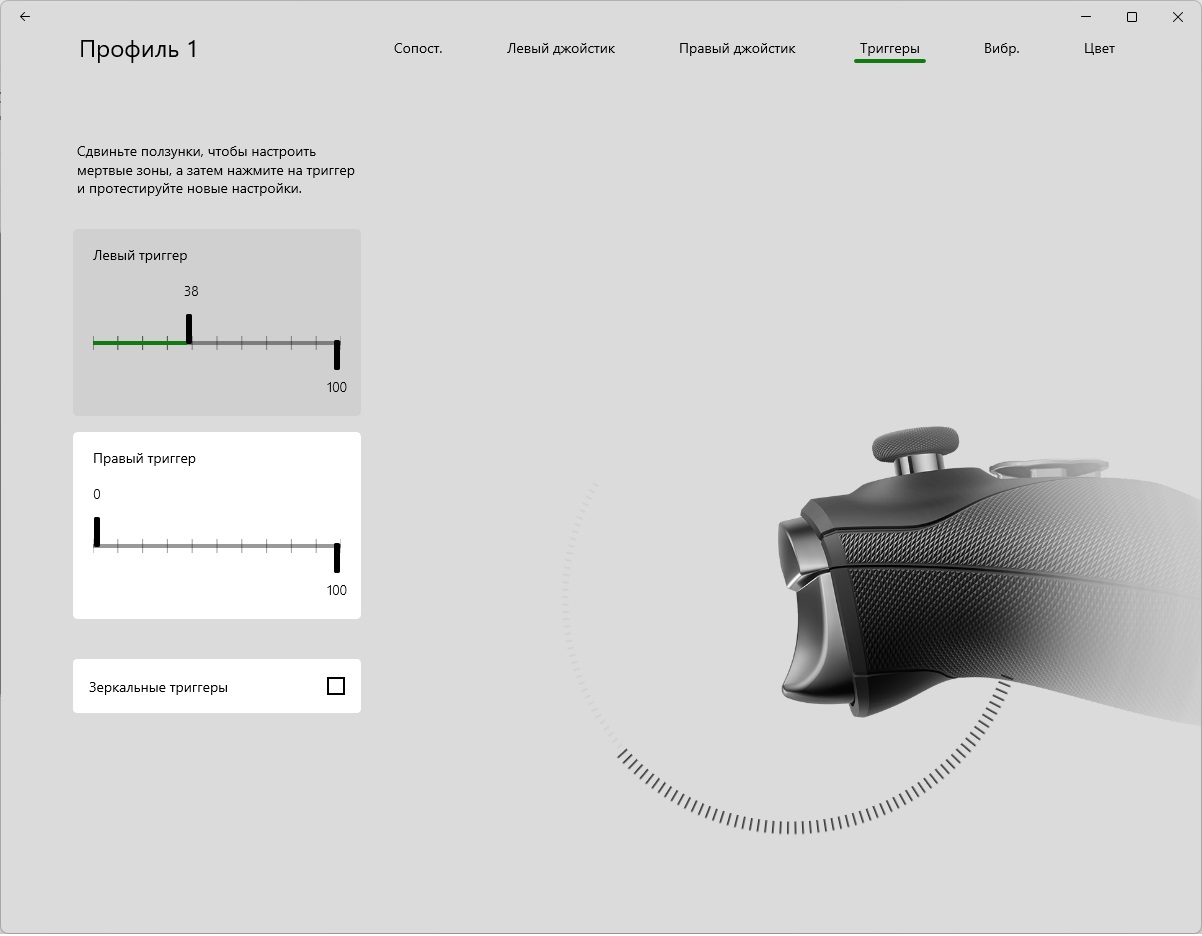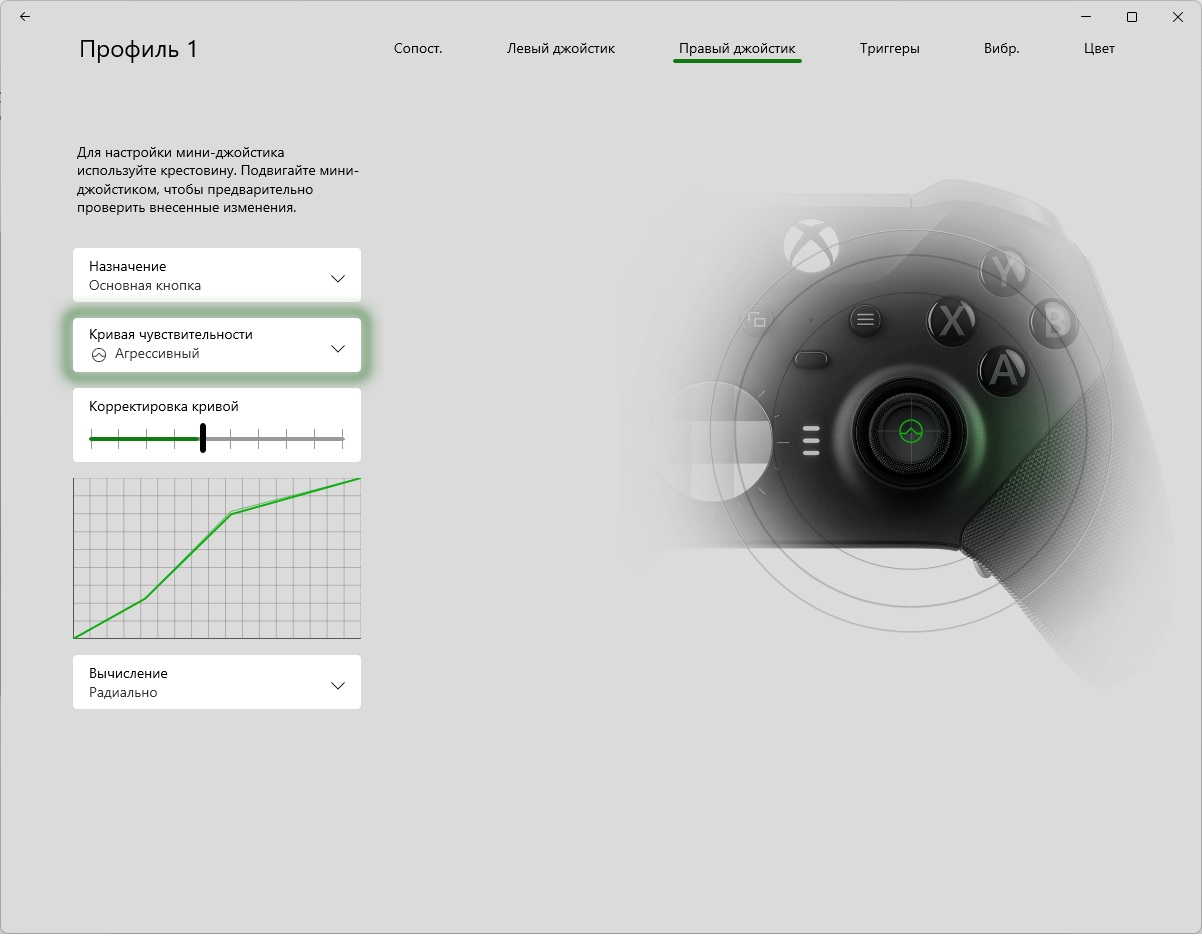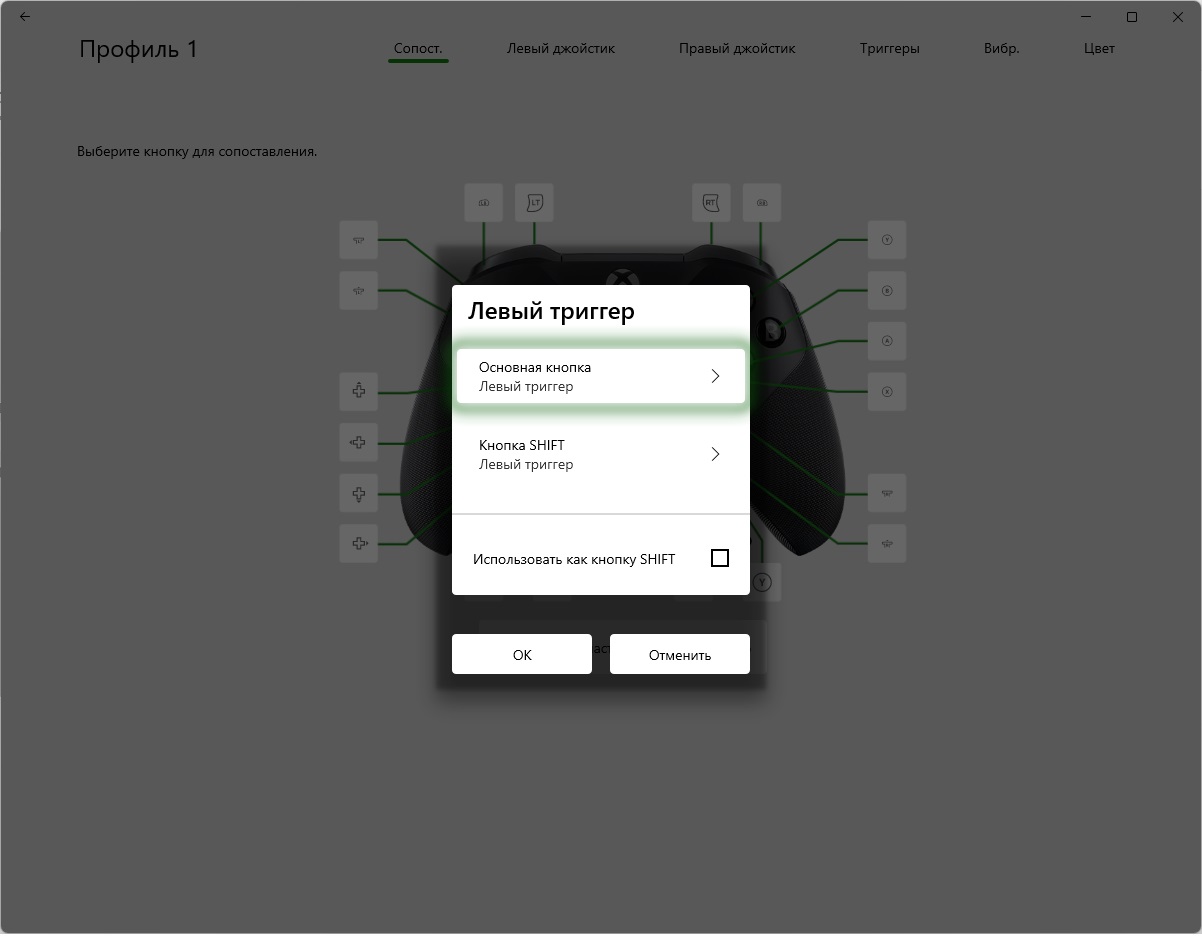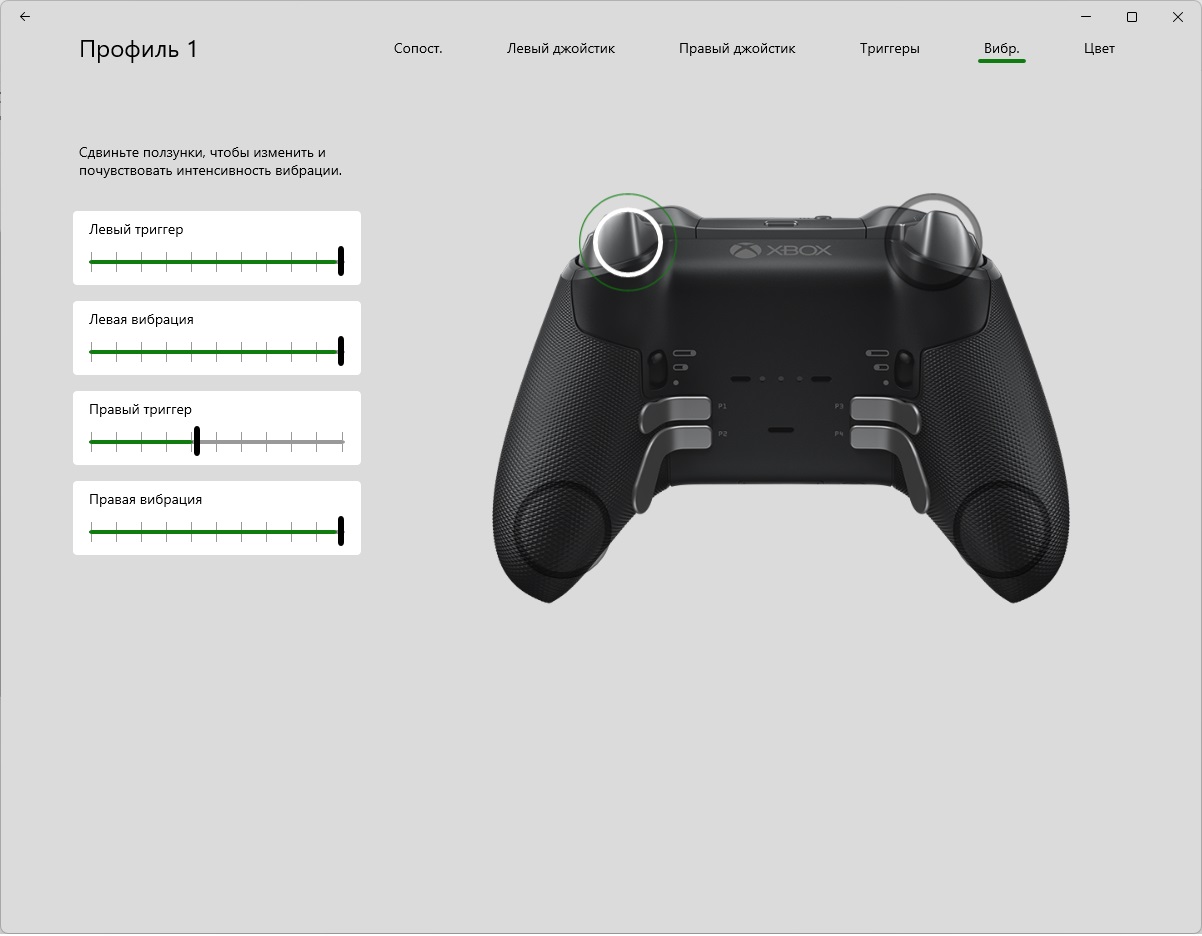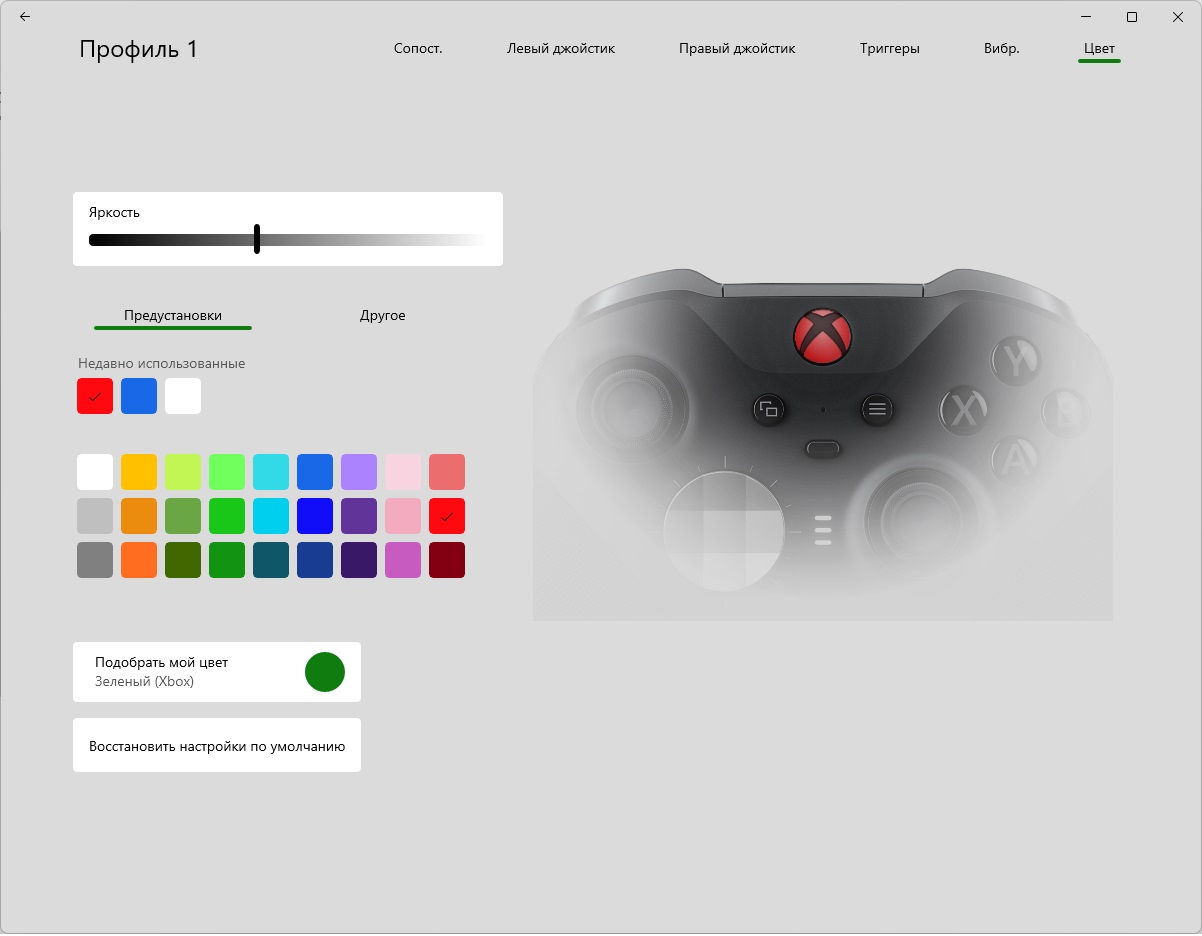 You can remap action for each key, change their functionality. In general, completely redo the gamepad for your own needs.
Switching between profiles occurs by clicking on an individual affiliation.
Together with removable phenomena, full customization is obtained.
Connects to Windows PC, Mac, iOS and Android using Bluetooth. You can also connect the included cable to your computer. There are no delays at all. For a stable wireless network, Bluetooth 5.0 is better.
The experience is amazing, it's a real gamepad for the whole world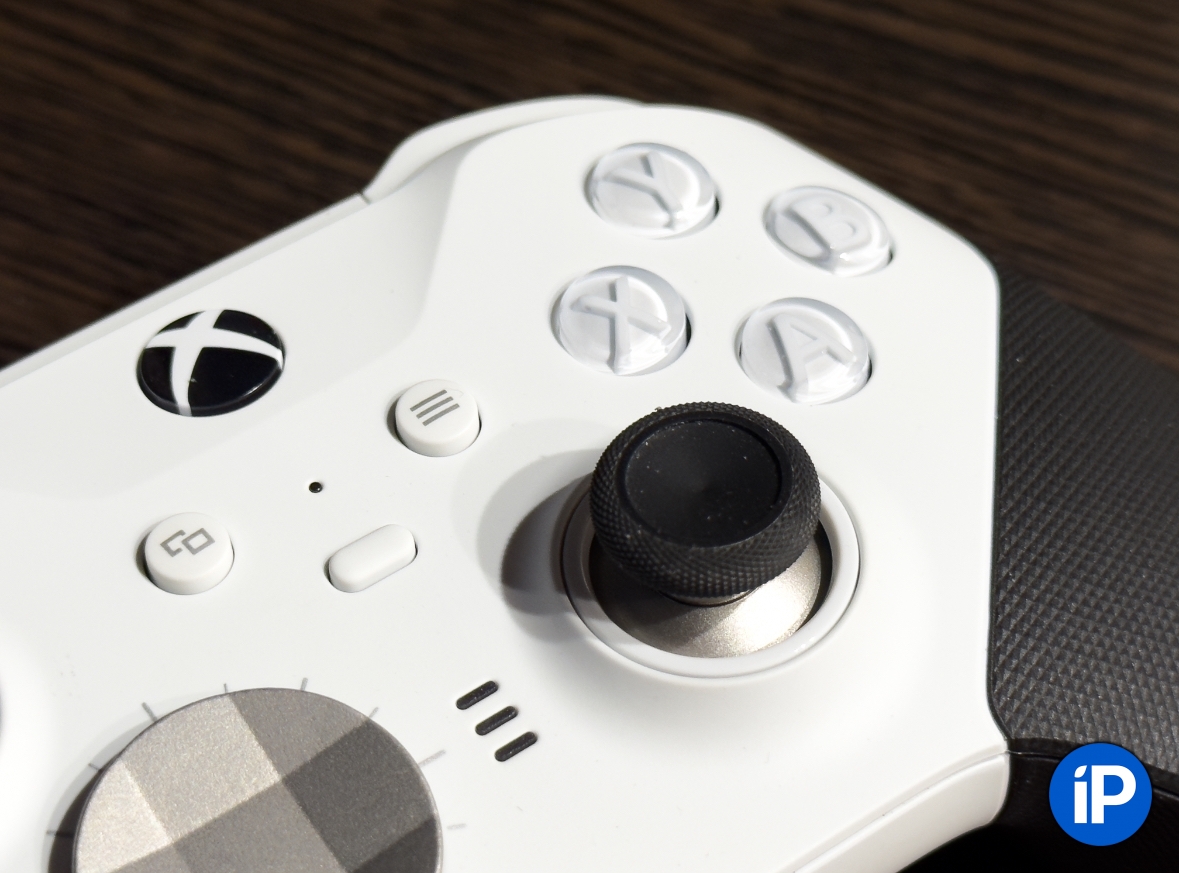 I've been through two games with him. These are brand new Hi-Fi Rush and a remake of Dead Space. They also played Warzone 2.0 and Sea of ​​Thieves in parallel. Of course, where without Microsoft exclusives, if I have their gamepad.
Also pleased to play fighting games on iphone. I took petals from a friend and "hung" fatalities on them so as not to remember keyboard shortcuts. And in Hi-Fi Rush, I reassigned the inconvenient dash from the Rb button to the petal.
I can't say that extended functionality was often useful to me. I've gotten used to playing the standard layout over the years. However, in some cases it has increased usage. Yes, to whom and in general there are those, these additional body kits are required.
Due to the solidity of everything, large size, convenient shape of the gamepad itself and rubber handles, it is most convenient to play anywhere and in anything. It fully justifies its cost.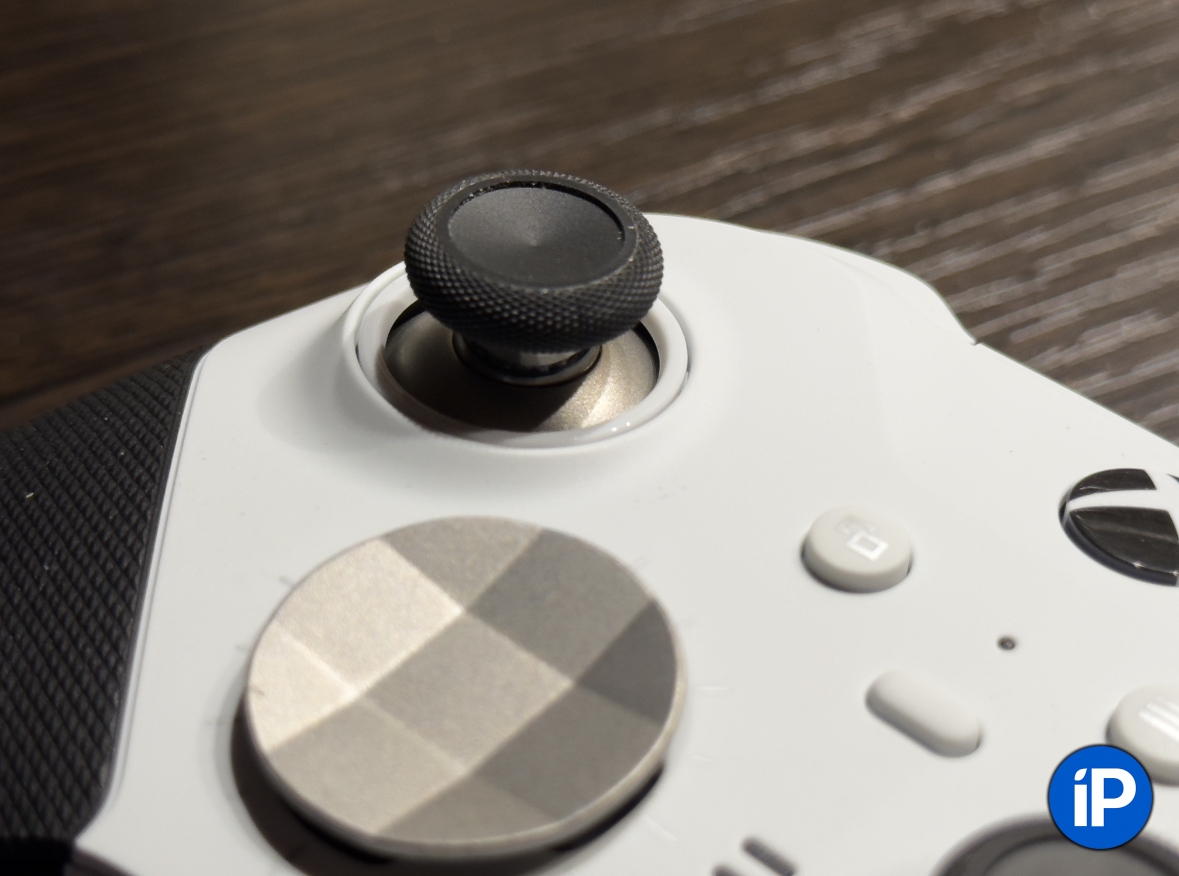 Yes, there are no responsive triggers like in DualSense. But I won't say that I use a regular feature on PS5 as well. Yes, and the creators added it with some reluctance or something.
Operates Xbox Elite Controller Series 2 on a single charge for approx. 40 hours. Learn, Sony, what kind of batteries to insert. If DualSense is already discharged in 5-7 hours (it's a couple of evenings), then this accessory will last for one to two weeks, depending on the gaming sessions.
Microsoft has created a dream gamepad
The Xbox Elite Controller Series 2 costs 17,990 rubles in the Core package and is sold in re:Store. Given the expected market situation, this is a justified price.
And the multifunctional device itself in every possible way proves its value. This is a real elite game that should come with the Xbox.
Even in the absence of petals, it is convenient to use it in absolutely any games. In general, a godsend for a gamer. This is now my main controller for everything.
Advertising. ReStor LLC
TIN: 7709678550
Erid: 4CQwVszH9pSapjKdApA
📸 All photos in the article: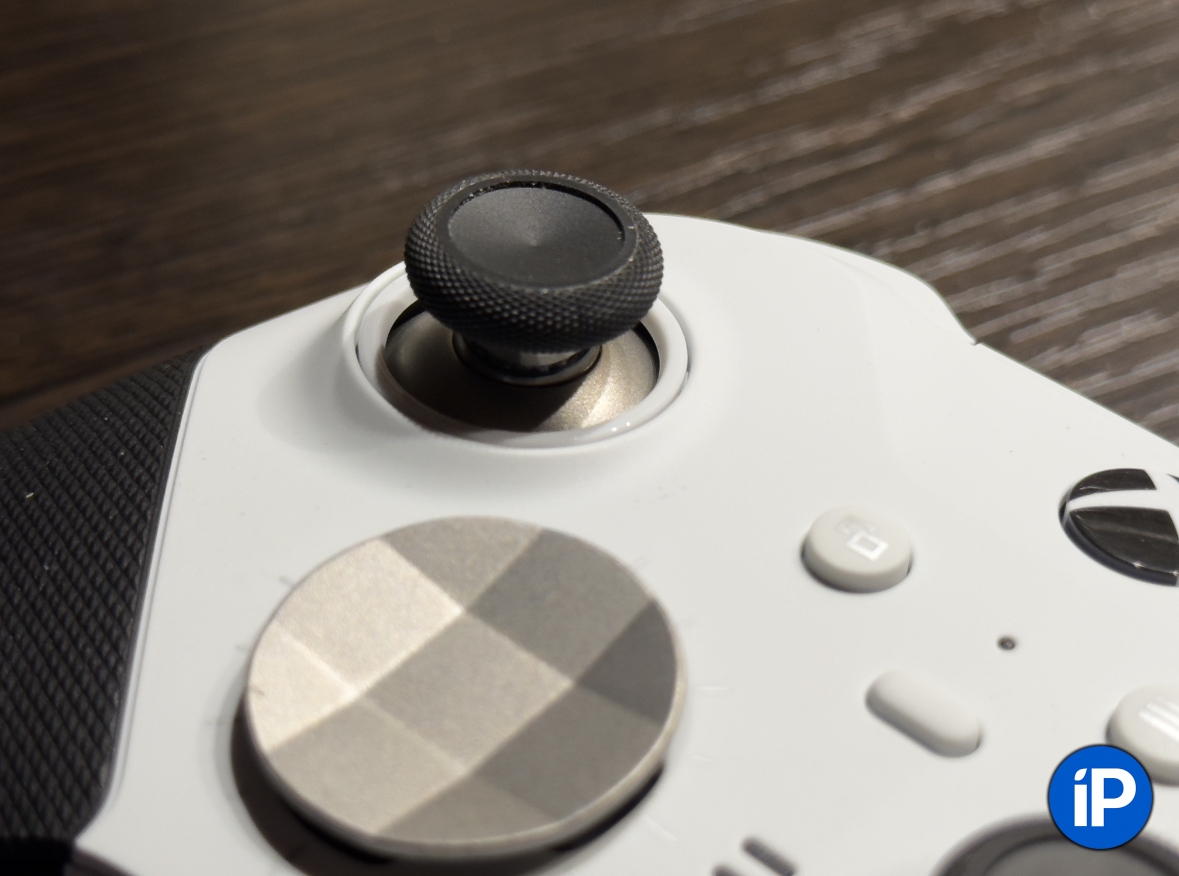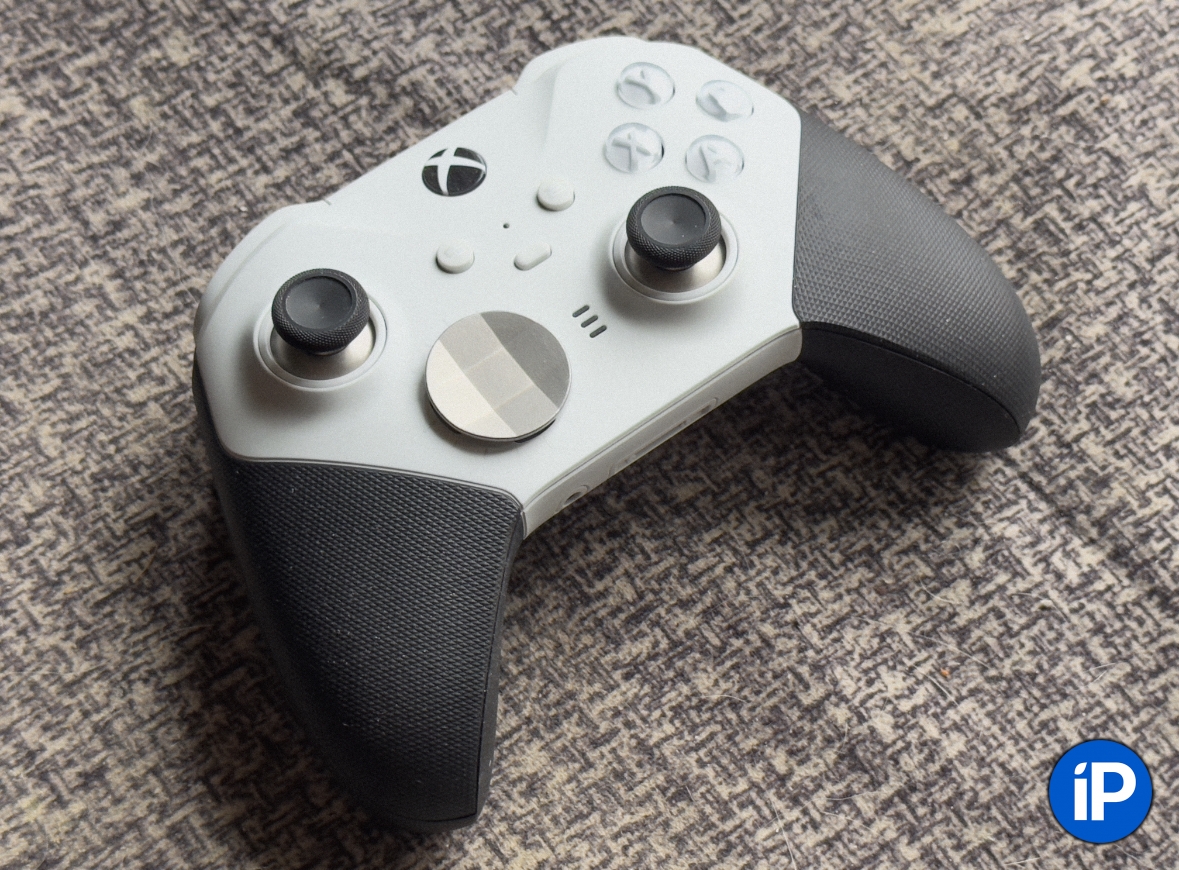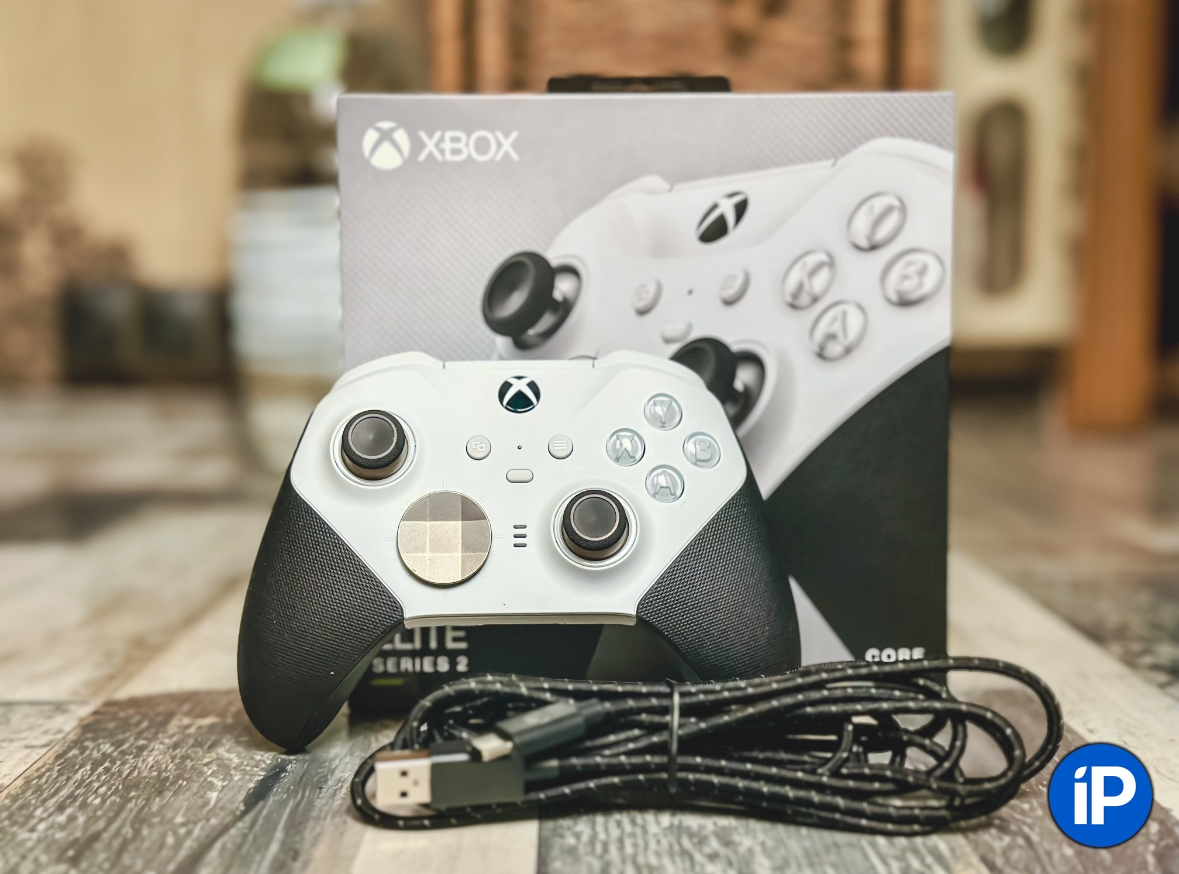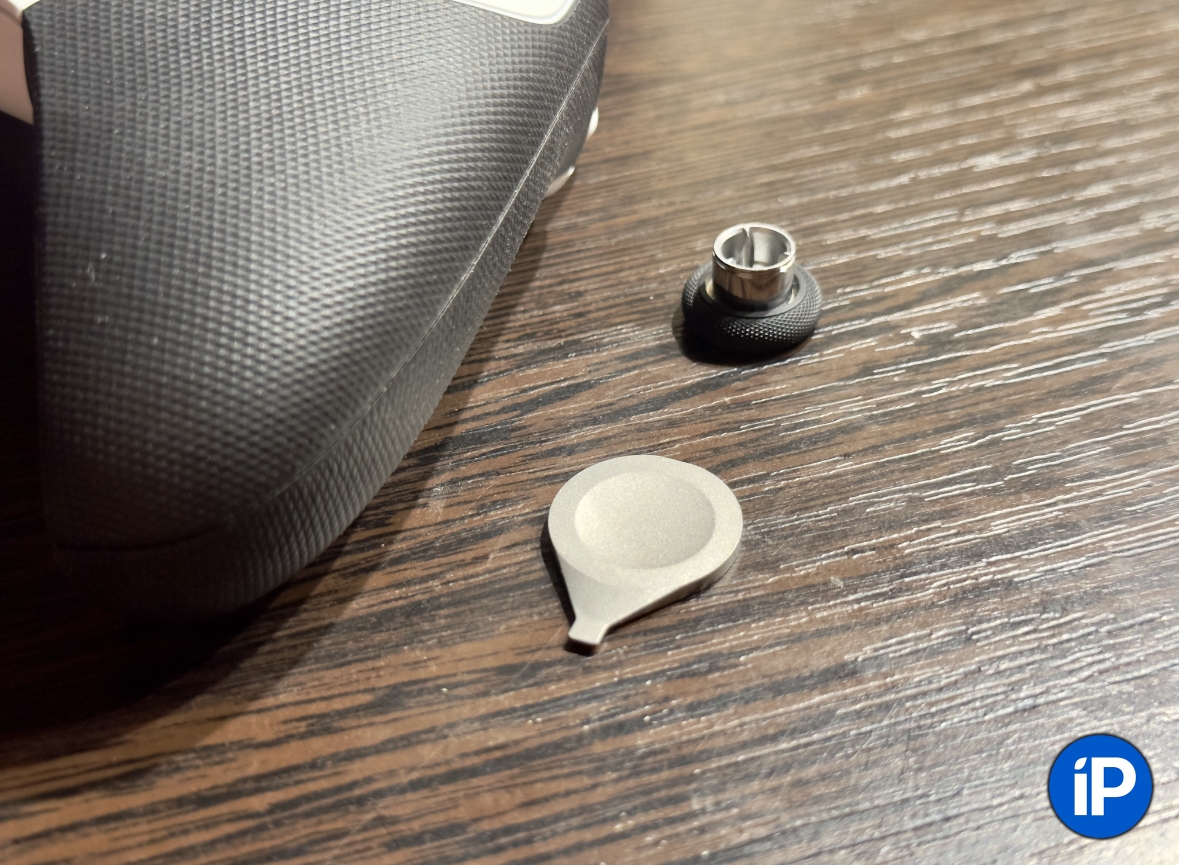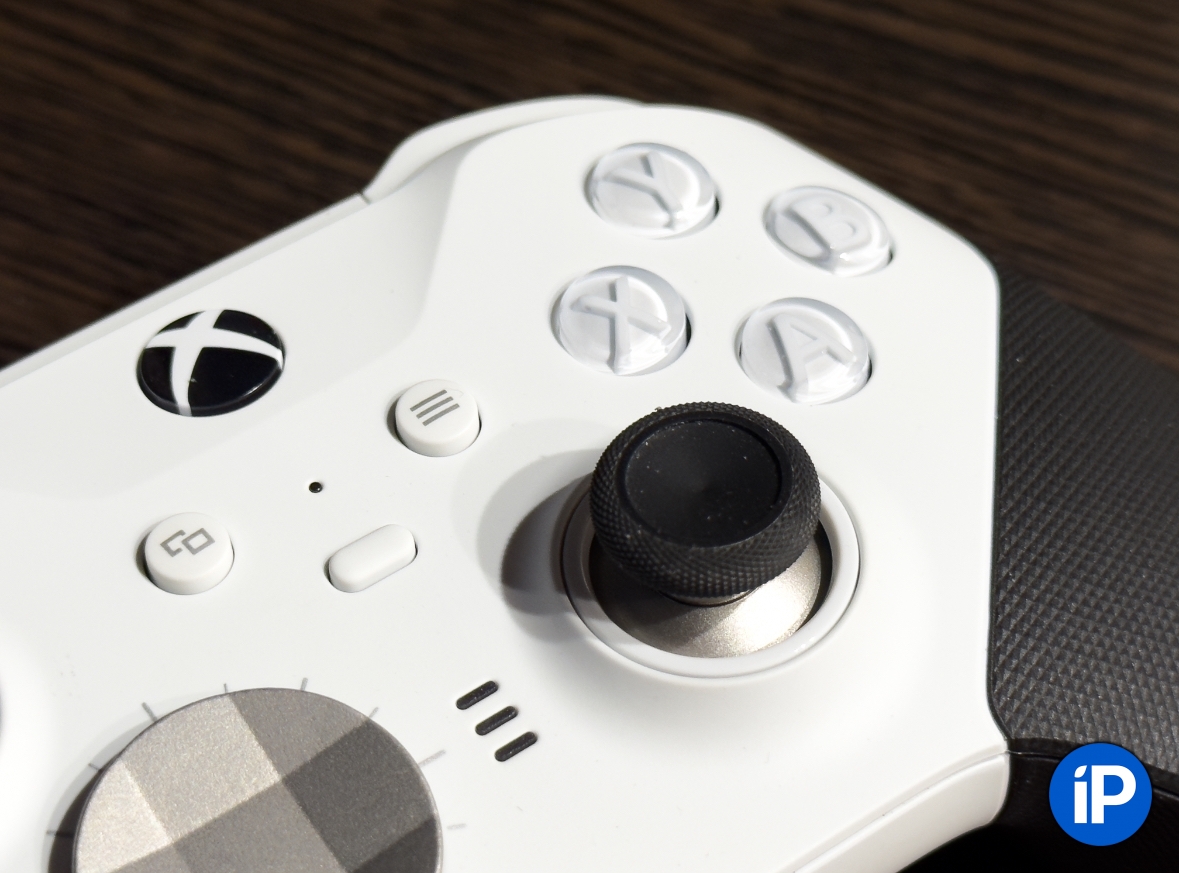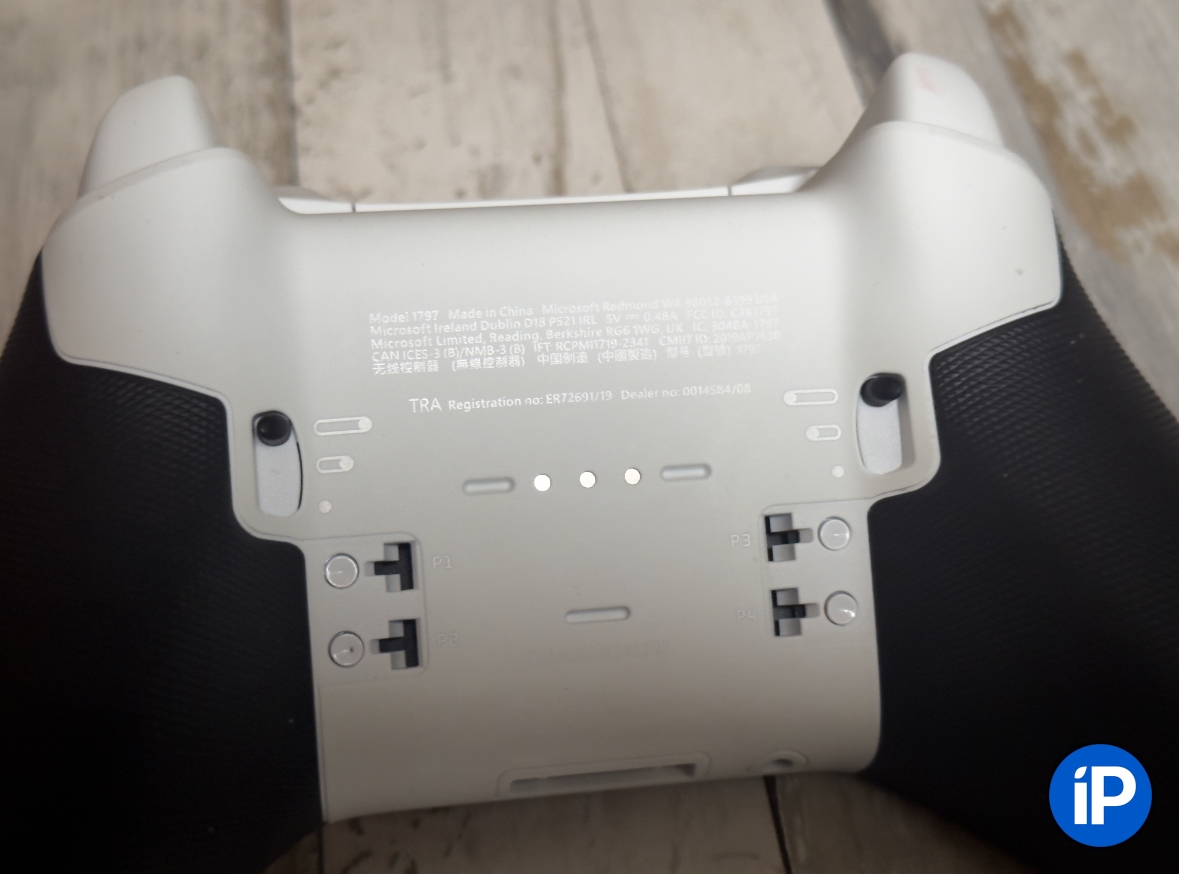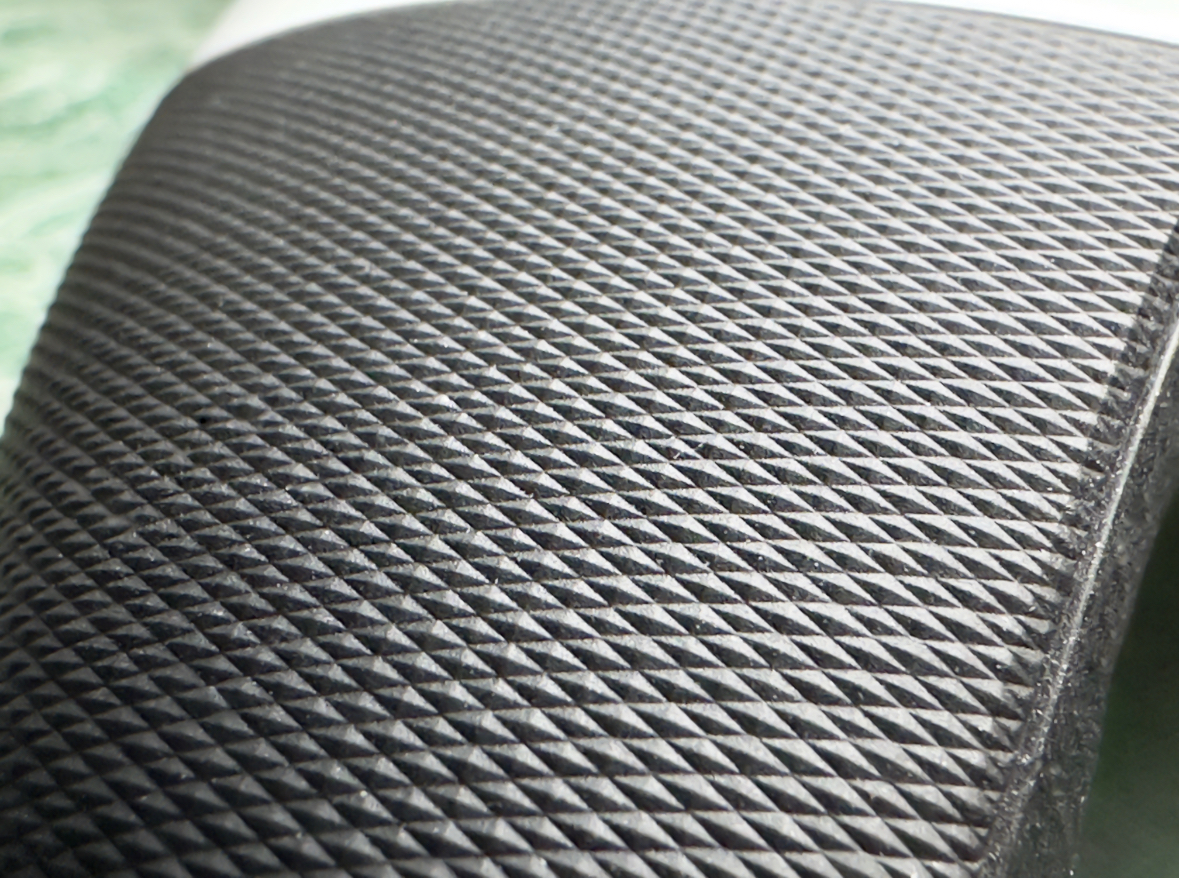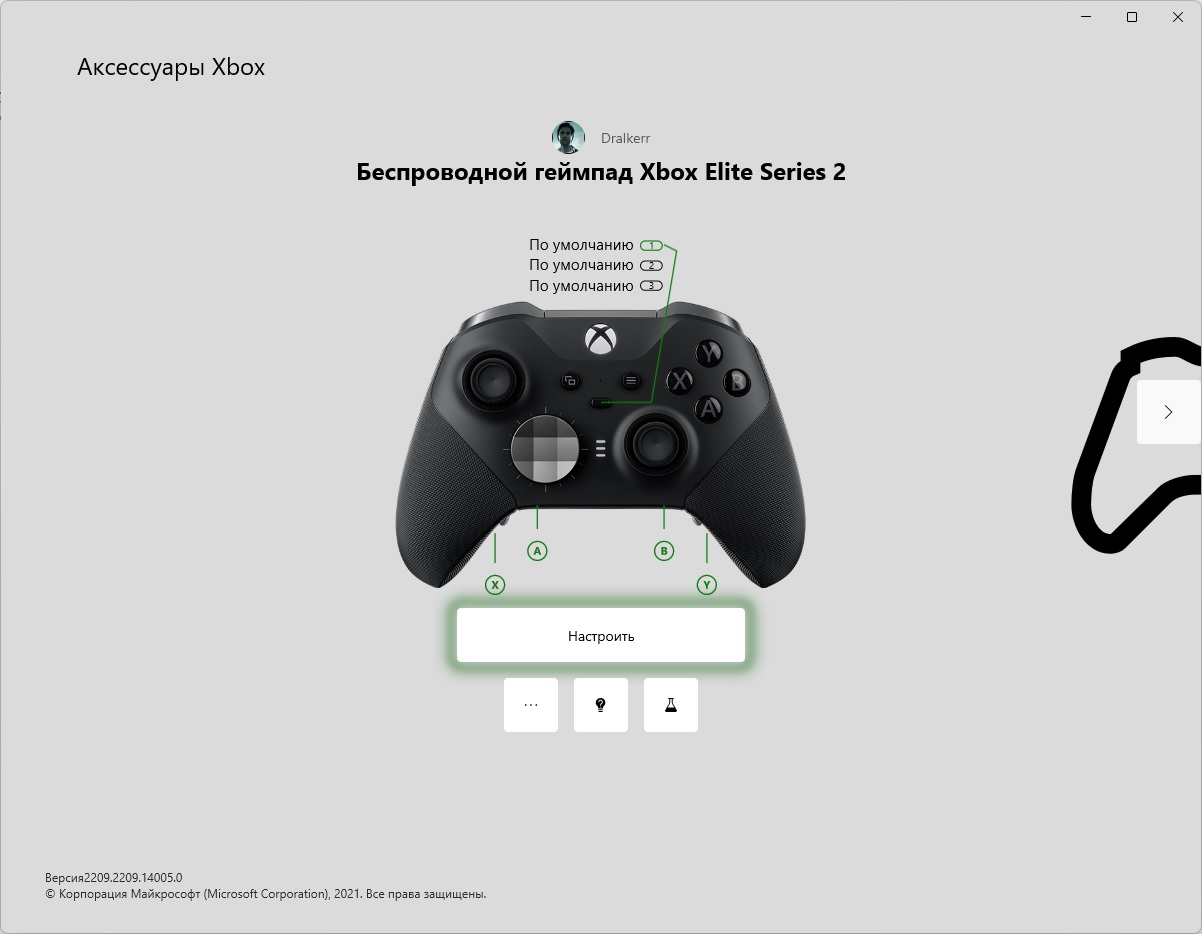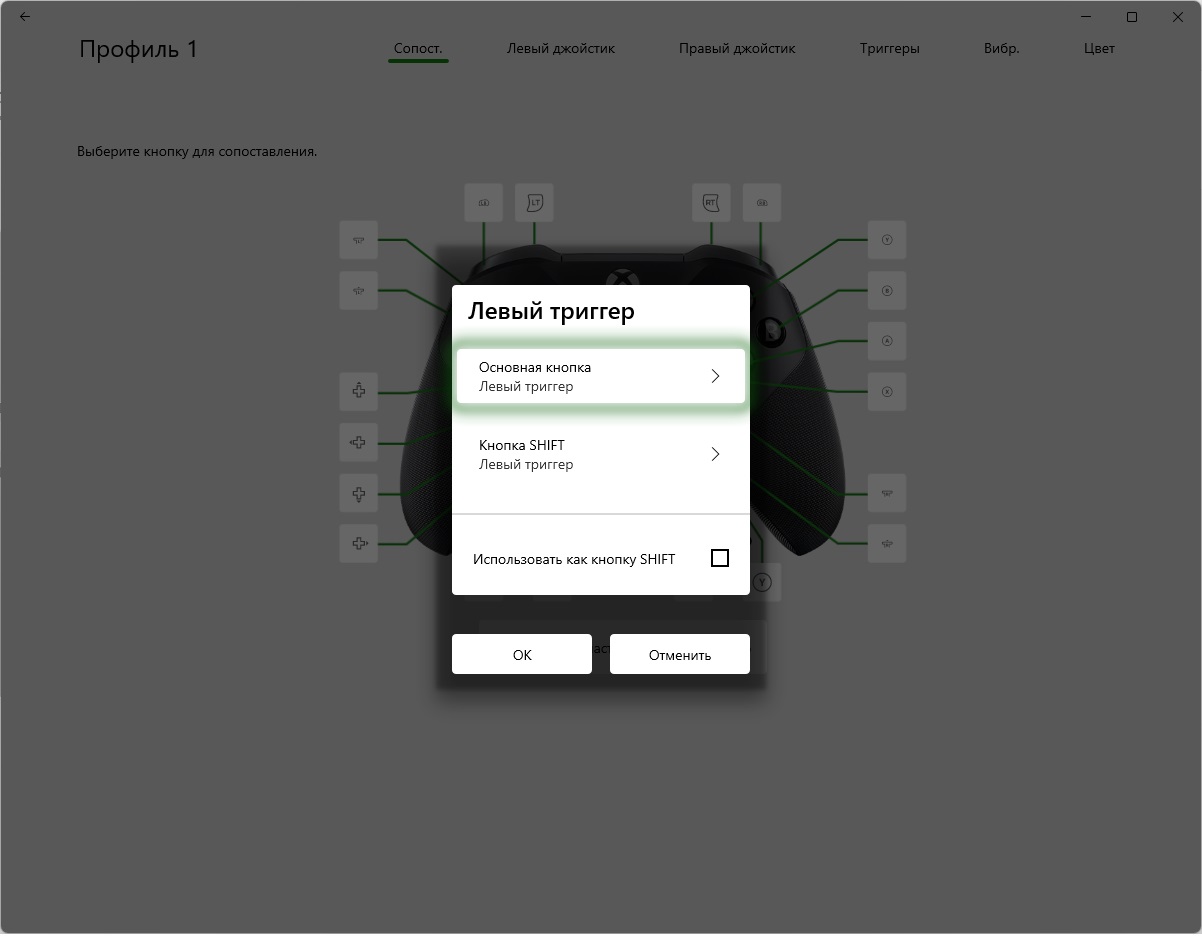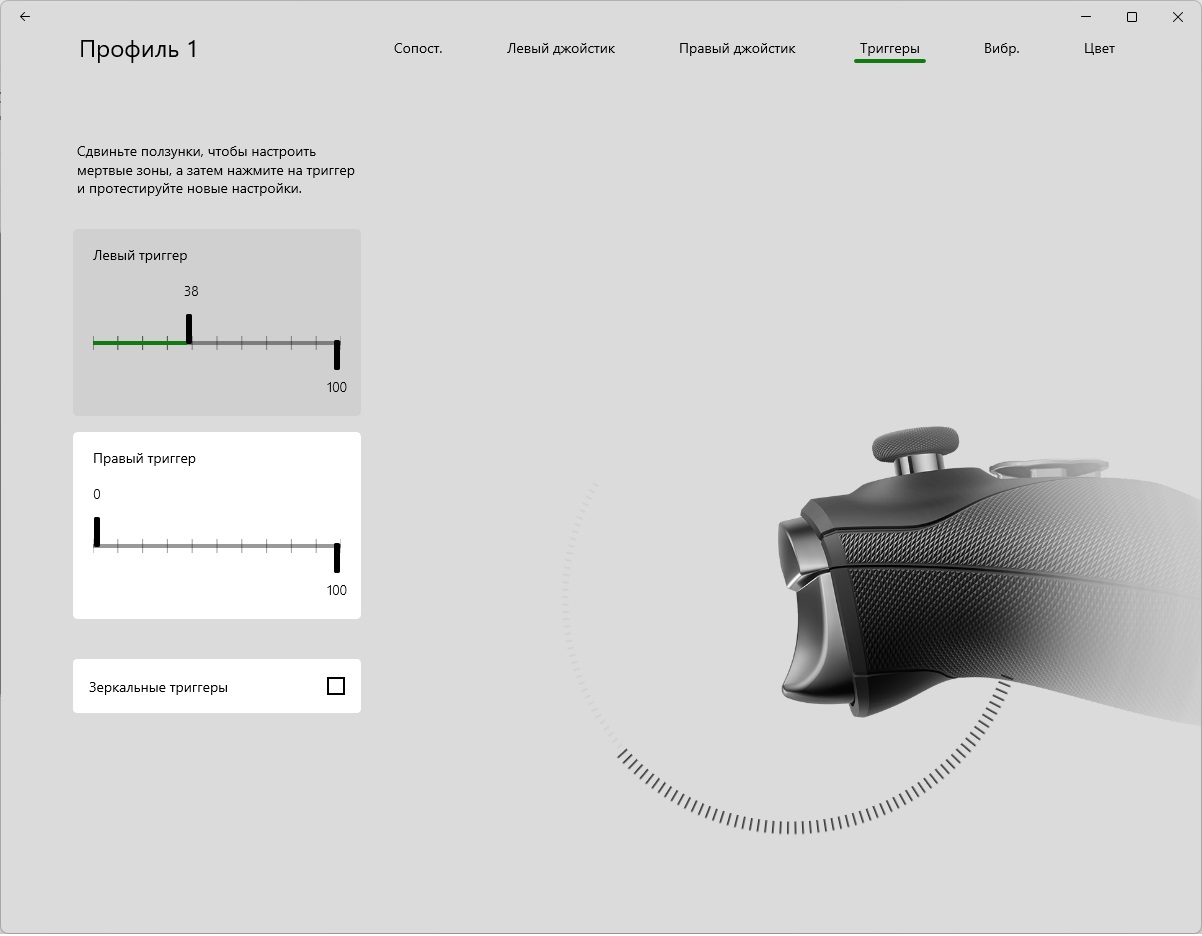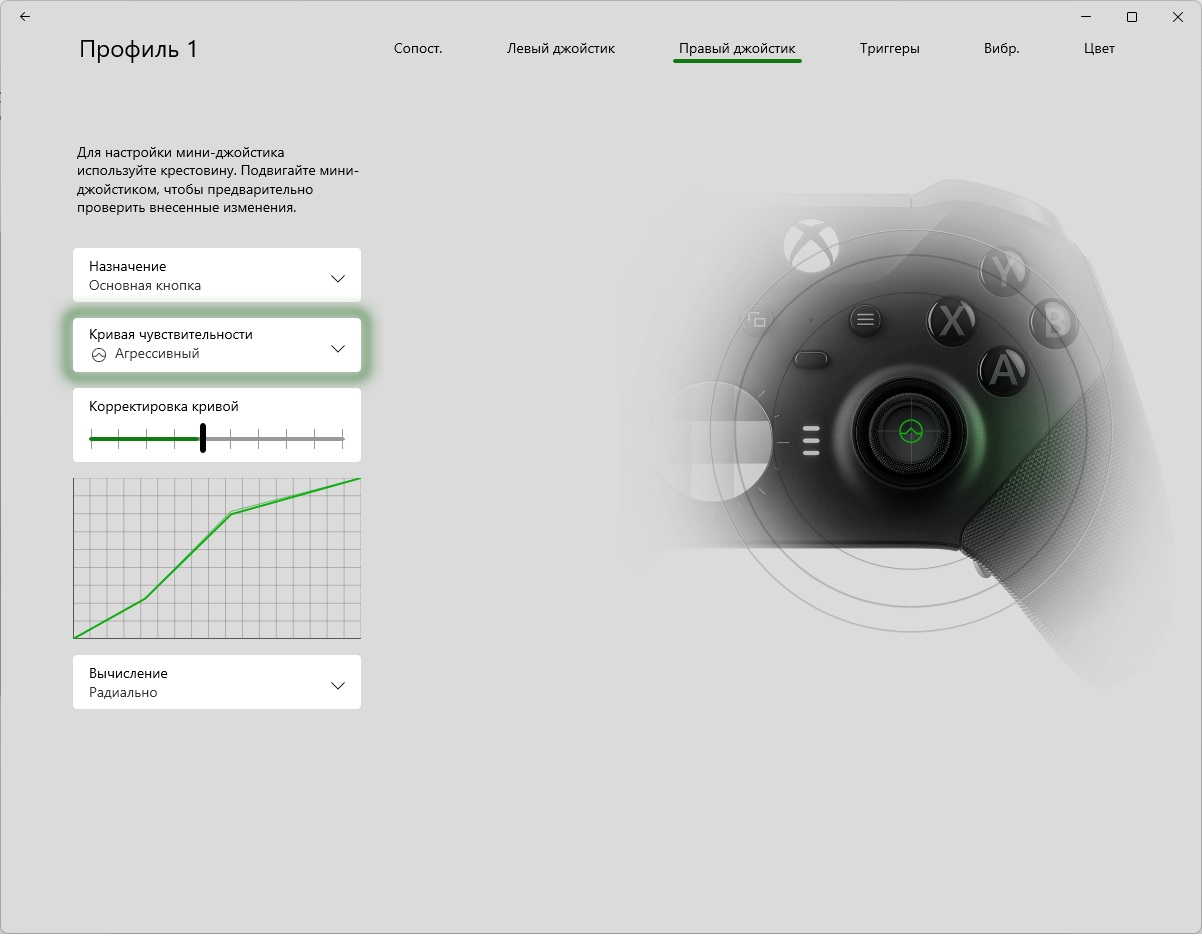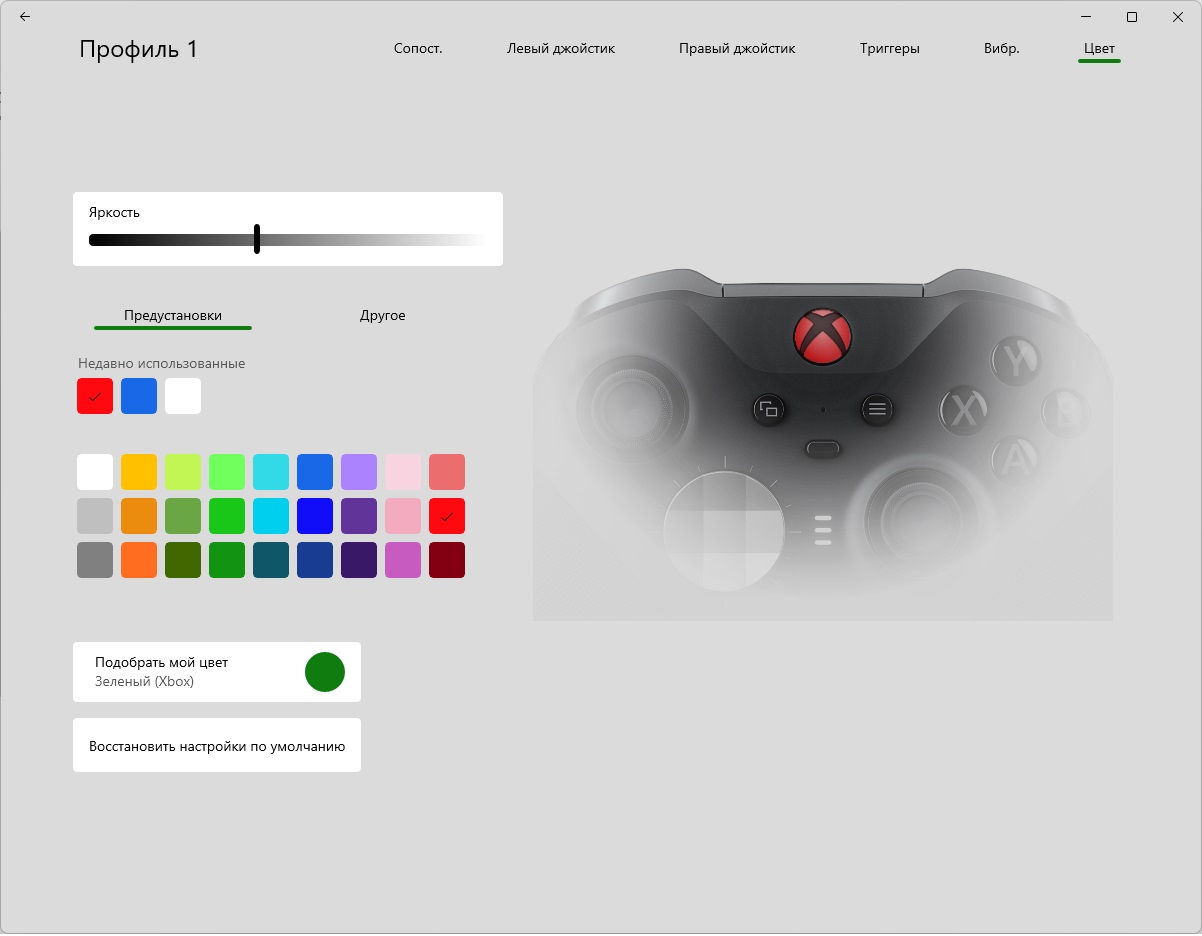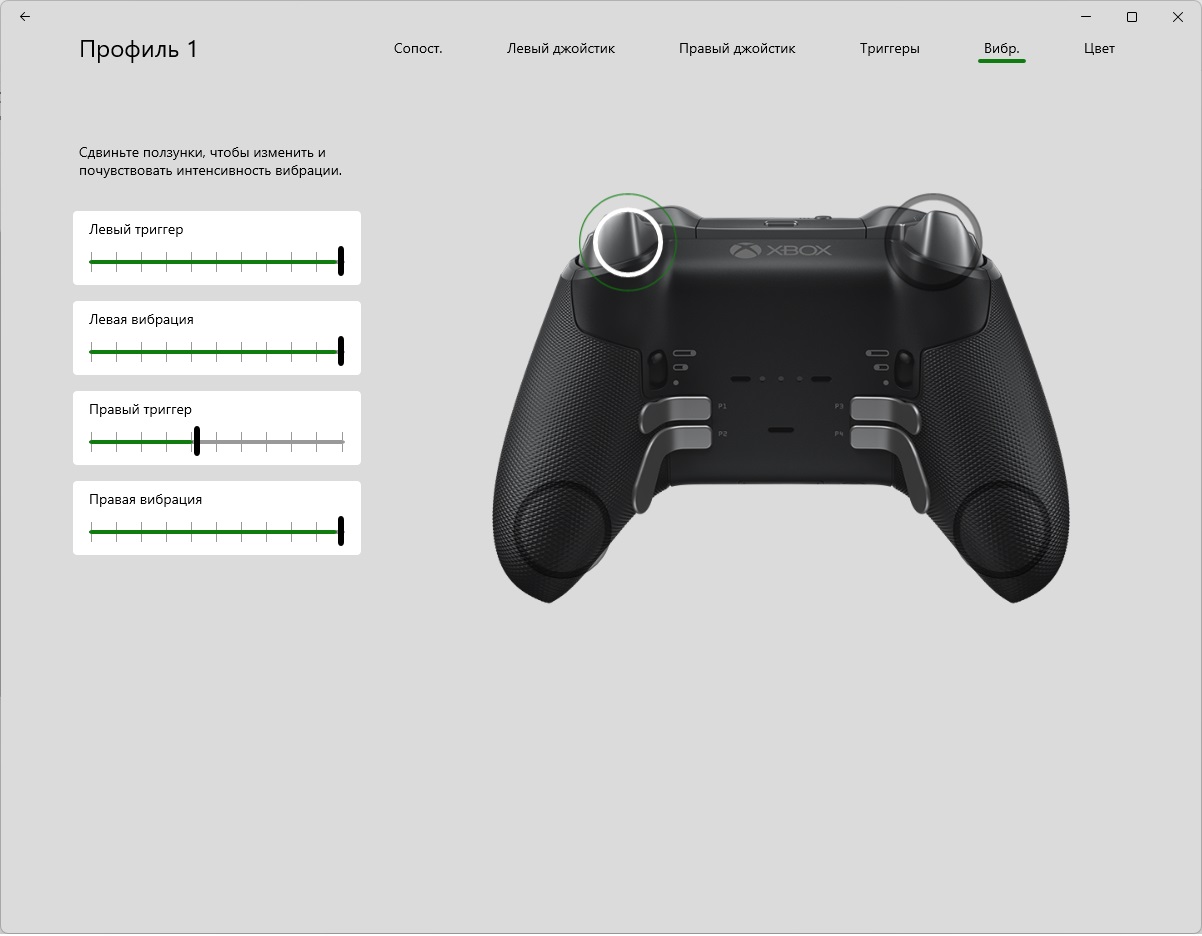 Source: Iphones RU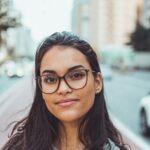 I am a professional journalist and content creator with extensive experience writing for news websites. I currently work as an author at Gadget Onus, where I specialize in covering hot news topics. My written pieces have been published on some of the biggest media outlets around the world, including The Guardian and BBC News.