This Steal security cameras from Amazon It is an excellent investment that has consistently proven its effectiveness. Until now, users were using it at home, but now the well-known online store has decided to take an important step to launch these products. In particular, the chosen place cars.
The new accessory, officially announced at CES in Las Vegas (already available for booking in the US), additional security offered by default tools. With this you will be able to record everything that happens in them and all this with astonishing simplicity, because control of its configuration and operation is one. app available for both iOS and Android.
One of the striking aspects of this new Amazon camera is its dual working feature. We explain ourselves: it has a double face, so You will be able to see and record everything that happens inside (if you wish) both while driving and when the vehicle is stopped.. In the second case, there are sensors that allow the device to start. In this way, if theft attempt, the accessory starts recording automatically and post what happened.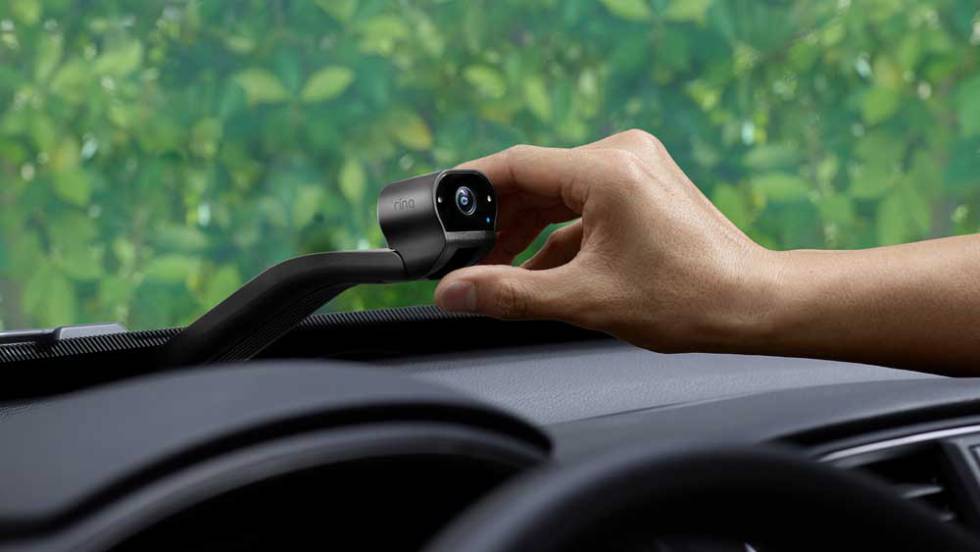 More options in this Amazon Ring camera
Taking advantage of all the technological developments of the North American company, it is worth noting Rin Car Cam. Includes both microphone and speaker. This allows you to communicate online with those in the car; this is ideal in case you run into trouble halfway through. And how could it be otherwise, it is included by default Alexa voice assistant support, so many actions can be performed using voice commands (this is very useful when driving). An example is to start and stop recording what the cameras detect.
If you're wondering how to power the new camera, this is it, own car battery, so that the tool can run even if it is not turned on. Other options that are important to mention that this Amazon camera has to offer, There is wifi (with option to use LTE); a very simple setup system to execute on the dashboard; and Live View function to see what's in front of the camera live from any location.
Availability of this product
It's currently available to book in the US starting today, and shipments in that country will begin in February. This The stated price of the product is $249.99 (with a promotional offer of $199.99). The truth is, considering the market it's targeting and the usage options this Amazon Ring Car Camera offers, it's not particularly expensive.
Source: Cincodias Elpais