He MG4 It has earned its place as one of the best selling electric vehicles in Spain and is determined to keep growing. For this reason, MG Motor has announced that its popular model will soon have two new variants: one with greater autonomy, called long rangeand another with more sporting benefits, which will be offered under the name X power.
As announced by the British automaker, a subsidiary of the Chinese SAIC Motor, MG4 Long Range will be equipped with an engine capable of developing power equivalent to 245 horsepower. But the most important thing will be its 77 kWh battery, which promises cruising range of 520 kilometers on the WLTP cycle.
No doubt it will be especially attractive. After all, compact models that can travel more than 500 kilometers on a single charge are rare in the electric car market. Unfortunately, it is not yet known how much this option will cost. However, if it manages to stay below 40,000 euros – like the existing MG4s, before the application of assistance such as the MOVES III plan – it will be a very interesting offer.
Another new version of MG4, christened X power, also presents novelties that will surely attract the attention of the public. The new car will be equipped with an engine capable of delivering 435 horsepower, all-wheel drive and a 64 kWh battery (same capacity as the Luxury and Comfort models).
The manufacturer guarantees that this option You can accelerate from 0 to 100 kilometers per hour in just 3.8 seconds.. Although performance sports – at least in acceleration – will pay off with a power reserve of 385 kilometers on the WLTP cycle; that is just over 350 kilometers from the MG4 Standard. In addition, it will have a new exclusive color called Hunter Green. As with the Long Range version, the MG4 X-Power doesn't have a confirmed price yet.
MG4 expands its catalog
The two new versions of the MG4 are presented as really interesting options that could boost the popularity of this EV in Spain. Since their prices are not yet known, it is impossible to get a full picture of how they will affect the market. However, if MG Motor maintains the commercial strategy of its previous models, can be truly innovative alternatives.
Another interesting point is that the existing versions of the MG4 – Standard, Comfort and Luxury – will also receive improvements over the 2022 models. And the best part is that these optimizations will not affect the base prices of the cars.
In the case of the cheapest model, 17-inch wheels and a more efficient charging system are added thanks to a software update. In addition, it includes a rear wiper and a third head restraint on the rear seats. The comfort version of the MG4 is now equipped with a heat pump, while the luxury version is equipped with an intelligent route planner, as well as 18-inch wheels.
X-Power and Long Range MG4 versions They still don't have a confirmed release date in Europe.. We will closely follow the news.
Source: Hiper Textual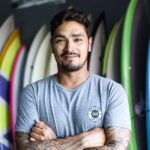 I'm Blaine Morgan, an experienced journalist and writer with over 8 years of experience in the tech industry. My expertise lies in writing about technology news and trends, covering everything from cutting-edge gadgets to emerging software developments. I've written for several leading publications including Gadget Onus where I am an author.