Lack physical exercise may be one of the reasons behind the long-term symptoms associated with Covid-19According to a study conducted by researchers at the University of São Paulo (USP). published in scientific journal Scientific ReportsResearch shows that sedentary people experience persistent symptoms even after the disease has healed.
In the cross-sectional study, they used data from 614 patients currently suffering from covid-19. The mean age of the participants was 56.
Research indicates that people who continue to experience at least one symptom are 57% more likely to be inactive. For those who experience five or more symptoms, that number rises to 138%.
"It is reasonable to imagine that individuals with these conditions find it more difficult to maintain an active routine. However, it is also reasonable to imagine that inactive participants are more exposed to these long-term symptoms after infection. Hamilton Roschel, one of the USP Applied Physiology and Nutrition Research Group coordinators, Agência "Our study does not allow for causality inference," he said in an interview with FAPESP.
Sedentarism and covid-19
The people studied had recovered from Covid-19 between 6 months and 11 months before participating in the study. They were asked about their physical activity habits, lifestyle, and symptoms associated with the virus, such as shortness of breath.
So the scientists who analyzed the data concluded that physical inactivity could help perpetuate symptoms post-covid – WHO criteria were used to address physical inactivity defined as performing less than 150 minutes of physical activity per week. The patients also had some comorbidities such as hypertension (58%), obesity (17%), and smoking (37%).
As the study explains, the risk of shortness of breath increased to 132% for sedentary people and to 101% for fatigue after recovering from covid-19. In another USP article, researchers suggest that patients with better muscle health spend less time in the hospital.
Source: Tec Mundo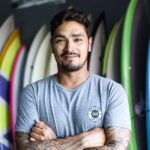 I'm Blaine Morgan, an experienced journalist and writer with over 8 years of experience in the tech industry. My expertise lies in writing about technology news and trends, covering everything from cutting-edge gadgets to emerging software developments. I've written for several leading publications including Gadget Onus where I am an author.