In recent years, we have seen many changes in terms of road safety and to car driving private. General direction of travel A range of technologies have been included, such as DGT 3.0 and ADAS systems, which affect vehicles and the devices they should include. And since the process is not over yet, we will continue to see more news in the coming months. One of them is known as V16. They are also known as signs V16 Or simply, V16 headlights.
run of this V16 device was the 1st of July 2021. So you may have already heard about it, but since it won't be mandatory until January 1, 2026, you still have the opportunity to catch up and get a V16 signal for your car. The reason is that this accessory will be necessary for warning on the road when get into an accident or break down. It is and will be a replacement for the triangles that have been used so far. Both security solutions will coexist until 2026.
These characteristics of these V16 signals. How do they work, where should you take them when you hit the road, where can you buy them and to what extent are they mandatory and what characteristics should.
All about V16 headlights
More safety on the road with V16 headlights

Is it necessary to take them?

Where should I put them? And when should I use them?

What is the connection of V16 lights?

Which V16 Signals Should I Buy?
More safety on the road with V16 headlights
In the words of the General Directorate of Road Traffic itself, the V16 signal, light or device is a "small yellow lighthouse who is endowed with communication and capable emit 360-degree high intensity light intermittently and continuously for at least 30 minutes. It includes a battery with a lifespan of at least 18 months, whether it is rechargeable or not."
Its function warn other drivers that there is a stationary vehicle on the road and that "a load has fallen on it". That is, when you have accident or one guiltinstead of pulling you out traditional triangles, You must position the V16 lights so that passing drivers can see them. And thus avoid a new accident.
Is it necessary to take them?
Signals or lights V16 will be mandatory as of January 1, 2026. Until that time, it is advisable to make a change, although you can "keep using traditional triangles. In addition to thinking about getting a V16 unit for your car, you should keep in mind that when they are mandatory, they must be connected to DGT 3.0 system.
Since January 2023, they began to sell connected lightsbut their connection to DGT 3.0 is not mandatory until they become mandatory.
Where should I put them? And when should I use them?
The V16 lights should always be on your car. To have them at hand when you need them. In particular, they must be stored in glove box. That is, in an easily accessible place. And another unavoidable requirement is that they must be loaded. Keep in mind that in order for them to work, they must carry charged batteries. Whether or not they are rechargeable. So even if they don't specify it, it doesn't hurt to include an extra backup battery in the glove box.
When should the V16 device be used? when you should stop your car on the road due to breakdown or accident. Its function is to warn you when your vehicle or part of it leaves the roadway. Light V16 is. visible from a kilometer away when activated.
Where should you place it? "IN the maximum possible part of the car immobilized and, in any case, ensured its maximum visibility. Its design specifications call for it to be able to remain stable on a flat surface; but if, due to the height, access to the roof of the vehicle is not possible, the V16 device must be equipped with some means, such as a magnet, to allow it to be placed on driver's door".
What is the connection of V16 lights?
When they become mandatory in 2026, V16 lamps or fixtures will need to be connected to DGT 3.0. In this way, the information will be sent to the General Directorate of Road Traffic, which will automatically report it to drivers. In particular, "the rest of the cars will receive information about the accident or breakdown." through browsers, mobile applications or on-board computers.. Information will also be displayed on bulletin board variables the road where you parked.
Connected beacon V16 reports "activation, deactivation and geolocation signal to the national hotspot in terms of traffic and mobility. This information will be sent every 100 seconds until a notice of deactivation is sent." And most importantly, you don't have to do anything other than place and activate signal.
HELP TO FLASH SMART
Stand-alone Hazard Light V16 for Hazard Warning, DGT Approved, Approved, Yellow
Try Amazon Prime fully free for 30 days (later €3.99 per month). A subscription includes benefits when shopping on Amazon and its services, such as free same-day shipping, access to exclusive offers, Twitch Prime, or access to Amazon Prime Video completely free.
The signal itself will be responsible for sending the message. As the DGT points out, you won't have to "recourse to externals like mobile phone applications or similar". Come on, you don't have to do anything or pay for the service. Homologated V16 lights must comply with "minimum connection period 12 years, which is already included in the V16 sale price, so you won't have to pay any additional fees." What you need to do is pay attention to Date of Expiry devices printed on and on the packaging.
Which V16 Signals Should I Buy?
When we talk about any topic related to the General Directorate of Traffic, approval is key. When the DGT requests something, that something must be approved. That is, that it complies with the specifications specified in regulation or guide specific. Eventually. That it's not enough to go to a store or store, physical or online, and buy the first V16 headlights you see. They must comply with the provisions of APPENDIX XI "SIGNS ON VEHICLES" Royal Decree 2822/1998dated December 23, which approved the General Rules of the Vehicle.
You should also be aware that not all V16 lights sold have connection function. DGT itself recommends that you buy a connected V16 signal to have it ready by 2026. When its connection will be mandatory. Thus, you make one purchase instead of two. Otherwise, V16 headlights can be purchased at any store, physical or virtual, where you can find automotive equipment. Yes, indeed. Please note that they certified by DGT itself.
At the time of publication, there are four device models are V16 certified. They are the following:
Help Flash IoT from Help Flash (Netun Solutions, SL) Certificate LCOE number 2022110790G1
SOS LED Flash by FlashLED (Turisport, SL) Certificate LCOE number 2023010020G1
PF LED ONE V16 (PF Road Safety Group, SL) LCOE Certificate Number 2023010084G1
DP-EL2022-C1 (Distribuciones Escudero Fijo, SL) LCOE certificate number 2023010078G1
Source: Hiper Textual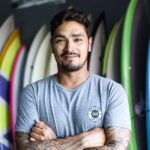 I'm Blaine Morgan, an experienced journalist and writer with over 8 years of experience in the tech industry. My expertise lies in writing about technology news and trends, covering everything from cutting-edge gadgets to emerging software developments. I've written for several leading publications including Gadget Onus where I am an author.