Apple is launching a new event contest for the Apple Watch for International Women's Day
Apple has announced a new event competition for the Apple Watch.
Turn your Apple Watch into an Apple Watch Ultra with this (cheap) case
Apple recently announced that it has added: A new activity contest for Apple Watch On the occasion of March 8 International Women's Day celebrations. The challenge will be available the same day and will allow users to unlock a virtual achievement on watchOS.
apple watch
Android compatible Apple Watch
apple watch size
My Apple Watch won't charge
apple watch functions
WhatsApp is the best app for Apple Watch
How does Apple Watch Cellular work?
Apple Watch Screen Protectors
Apple Watch activity challenges are usually sports and health-related additional motivation by unlocking achievements or trophies. For example, at the start of the new year, Apple laid out the exercise challenge to close all three event rings in the first week of 2023. After doing that, users were given special stickers.
New Apple Watch activity competition for International Women's Day
They described the new event challenge for Apple Watch users from the company with the bitten apple logo as follows:
"Show your support for women's empowerment from anywhere on March 8. Do any physical exercise for 20 minutes or longer to receive this reward. Schedule your time from the Workout app or any app that contains exercises for Health."
Additionally, it's possible to complete this Apple Watch activity challenge through Apple Fitness+ services, which offer users personalized videos and a wide variety of workouts with personal trainers.
In another order, Apple recently released the second beta. watch OS 9The second beta of iOS 16.4 comes with new features that are as interesting as support for a selection of 21 new emojis.
What do you think of the arrival of this new event challenge for Apple Watch? Will you try to unlock the reward?
Source: i Padizate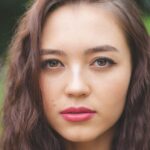 I am Mary White, a news website author and a writer at Gadget Onus with an extensive experience in the world of wearables. I am passionate about discovering the latest technology trends and writing engaging content to keep readers informed.