New AirPods Pro with USB-C this year, but no AirPods 3 update
Apple will update the AirPods Pro, but not the AirPods 3 model.
If you plan to buy AirPods in 2023, this news may interest you and significantly affect your decision when choosing a model or another. Apple is said to be planning to refresh the AirPods Pro 2 charging case with a USB-C port.
AirPods
Why can only one AirPod hear?
Reset AirPods
Connecting AirPods to PS4
How to prevent AirPods from falling off?
Connect AirPods to Windows 11
Best AirPods
How to tell if some AirPods are original or not?
But the innovation is accompanied by bad news… It seems, Apple won't refresh AirPods 3 by adding a USB-C port. This was recently expressed by popular analyst Ming-Chi Kuo. Everything seems to indicate that consumers will have to wait for the release of the fourth generation AirPods to enjoy the charging case via a USB-C port.
References in iOS 16.4 RC
Just a few days ago, Apple released the final beta version of iOS 16.4 known as the "iOS 16.4 Release Candidate" in preparation for the official public release that will arrive at the end of this March.
References to new AirPods models were found in this beta release, which may be a clear indication. implementation of USB-C port in charging case current generation AirPods.
While we do not have any confirmation of other hardware changes, these references to new models are rumored to be second generation AirPods Pro. But in principle, Apple did not plan to introduce the USB-C port on AirPods 3.
This renewal of the charging box Digital Markets Law Which is imposed by the European Union and will come into force in a few years. especially December 2024. All manufacturers that market their products in Europe are required to have a USB-C port on their electronic devices.
on his behalf Mark Gurman thinks Apple will upgrade all AirPods models to USB-Cthis includes AirPods 3, AirPods Pro and AirPods Max.
Today, Apple continues to dominate the wireless headphone market firmly, thanks to the very high market share of the AirPods Pro 2. The latest data shared by analytics firm Canalys shows Apple's total 23.8 million TWS (True Wireless Sound) wireless headphonesincluding Beats products in the equation.
We'll have to keep waiting to see if these rumors actually come true, and Apple is introducing the USB-C port on the AirPods Pro 2. We'll see what happens with the AirPods 3.
Source: i Padizate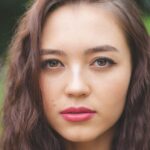 I am Mary White, a news website author and a writer at Gadget Onus with an extensive experience in the world of wearables. I am passionate about discovering the latest technology trends and writing engaging content to keep readers informed.