Yesterday I saw such an incomprehensible-looking appliance in the store that I even asked the sellers what it was. It turned out to be a weed burner.
In English, the device is simply called "Electric Weeder", there are many Russian variants of the name: "device for thermal weed removal", "thermal weed killer", "weed burner".
Hot air with a temperature of 600° is blown from the nozzle of the device.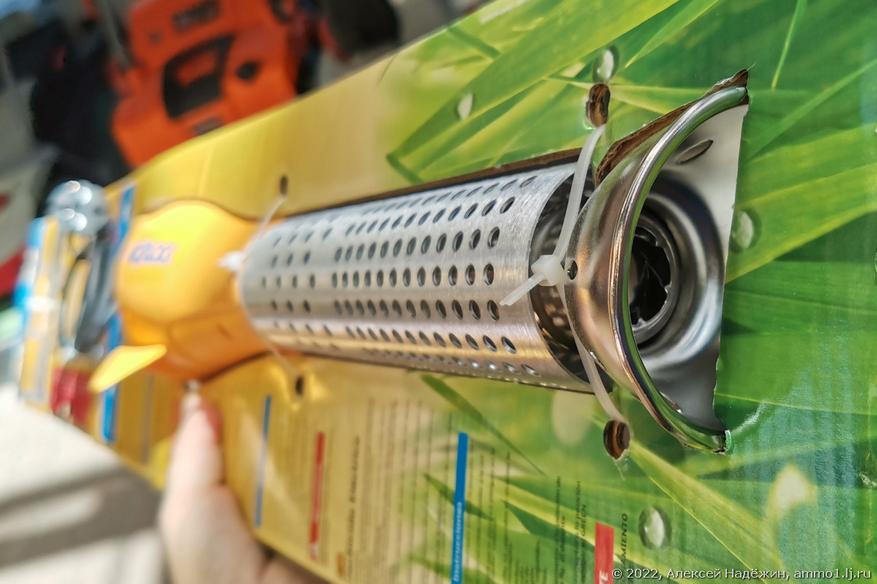 It is claimed that if you blow on a weed for three seconds, it will dry out completely in a week.
In fact, this is an ordinary construction hair dryer with a long handle.
The Hozelock 4185 device that I found costs 7600 rubles, but cheaper models of other brands are also on sale. For example, the model "WONDER GARDEN WG-200" costs three times cheaper – 2660 rubles.
Of course, this method is not suitable for mass destruction of weeds. It is intended for individual plants sprouted on paths.
I ordered the cheapest construction hair dryer for 1000 rubles (I can somehow get by without a long handle), I will try this method.
Yesterday I saw such an incomprehensible-looking appliance in the store that I even asked the sellers what it was. It turned out to be a weed burner. In English, the device is simply called "Electric …
Almost everyone in the house has a drawer or box with old and outdated smartphones, as well as other gadgets and cables for them. Of course, you can always take Elon Musk's advice and physically…
Following the success of the Believe and Diamond models, KbEar decided to continue experimenting with a dynamic driver and as a result released a new version of in-ear headphones called…
Kalmykia is a republic within the Russian Federation, which is part of the Southern Federal District. This is the only region in Europe where Buddhism is recognized as the official religion. Local towns have many…
The American shopping and entertainment complex Area 15 hosts several exhibitions, there are several interesting shops and attractions, and Omega is considered the main attraction…
A car refrigerator is the right way to keep food and drinks cold on a hot summer day. The spacious Starwind Mainfrost M8 model can be taken on the road or…
Source: IXBT