Want to learn how to convert PDF to Word? Maybe you need to change some data in a document and you thought it best to change the file type for easier editing. But how to do?
There are several ways to convert PDF to Word, but one of them is the most effective method is to use their own platform for conversion, without having to download any program. Check out how it works in practice!
Step by step to convert PDF to Word
Just as you can convert other files to PDF, for example you can convert photo to PDF and JPG to PDF, you can also change a PDF to other formats, just use the right tools.
So, learn how to convert PDF to Word in just 5 simple steps using iLovePDF online platform. Check out:
1- Go to the website and select "PDF to Word"
Convert PDF > Convert from PDF > PDF to Word">
The first step is to enter the iLovePDF website. Then in the top menu "Convert PDF"click e, "Convert from PDF" Find the column and "PDF to Word"Select .
2- Upload the PDF file

Next, it's time to upload the PDF to be converted to Word. To do this, "Choose PDF file"Click and select the document from your computer. Another option is to open the storage folder and drag the file to the website.
3- Choose the conversion method

There are two options to convert PDF to Word:
no ROC: shown when the file is created only for texts or if your goal is just to retrieve the text;
with ROC: recommended if available Ipictures in the document or scans and you want to preserve the formatting.
Choose the option that best suits your goals when converting the PDF. However, it is worth remembering that the OCR option is not free, it is necessary to subscribe to one of the paid iLovePDF plans.
4- Convert PDF file

After selecting the conversion mode to use, scroll down the page and click to finish. "Convert to Word" Click the button.
5- Download the converted file

To finish, "Download Word"Just click e; The file download will start automatically and your file will be ready to be edited.
However, did you know that it is possible to edit your PDF file without changing the format? How about learning how to edit PDF online and still sign the document? Keep an eye out for more stories like this Technology World!
Source: Tec Mundo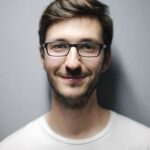 I am a passionate and hardworking journalist with an eye for detail. I specialize in the field of news reporting, and have been writing for Gadget Onus, a renowned online news site, since 2019. As the author of their Hot News section, I'm proud to be at the forefront of today's headlines and current affairs.