Microsoft and Google chatbots are quoting each other in an alarming display of misinformation that could impact the future of the web. Recently, Bing claimed that Bard was shut down by Google in a spiral of incompatible and misinformation.
It all started when a Twitter user asked when Google's newly launched Bard would be shut down. The service said that this was already six months ago. As a source of information, he cited a comment from Hacker News where the user joked with ChatGPT about the termination of AI.
I asked Bard when it would (inevitably) be shut down by Google.

Turns out it was already shut down due to lack of adoption ?? pic.twitter.com/1bovfcpksb

— juan (@juanbuis) 21 March 2023
The results of the Bard query were published in the microblog. When Bing was asked about the end of Google's service, he used the tweet to copy false information, according to Bing. Border. When questioned again, Microsoft's chatbot was able to fix the news.
race for chatbots
The truth is that Microsoft and Alphabet, among other companies, can launch chatbots and artificial intelligence services just to secure their market presence. This situation reveals that natural language models cannot evaluate reliable news sources and interpret information, including about themselves, correctly.
Google launched Bard last Tuesday (21) in fear of losing its global dominance among search services, nearly a month after Microsoft integrated ChatGPT into Bing as a result of its $10 billion investment in OpenAI.
Alphabet announced that it has invested $300 million in Anthropic, which is developing an artificial intelligence chatbot to compete with ChatGPT. Meta, which owns Facebook, WhatsApp and Instagram, has launched its own chatbot Blenderbot in the United States, while China's Baidu released an enhanced version of its chatbot Ernie last week.

Source: Tec Mundo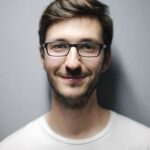 I am a passionate and hardworking journalist with an eye for detail. I specialize in the field of news reporting, and have been writing for Gadget Onus, a renowned online news site, since 2019. As the author of their Hot News section, I'm proud to be at the forefront of today's headlines and current affairs.