YouTube channel Flow Games, which is part of the Flow group, experienced very special moments of tension today (23). During the livestream with Resident Evil 4 Remake, the channel was hacked by hackers who used the tool to spread a cryptocurrency scam.
The moment of occupation was viewed second by second by the audience and shared on social media. While the channel was modified by hackers, the live broadcast continued for a while. Check out the reactions below.
?? HAKEADOS LIVE

Flow Games YouTube Channel Account Hacked While Streaming Resident Evil 4 Remake #FlowGames #ResidentEvil4Remake pic.twitter.com/ykdrH7QhK0

— ?????????? ????????? ?? (@AlienPlay_YT) March 23, 2023
At the time of this news, some of the channel's content had already been replaced with videos featuring cryptocurrencies. The attack focuses on spreading a scam involving cryptocurrencies that have rebounded after Bitcoin's appreciation, such as the Linus Tech Tips channel, which was hacked this morning (23).
What will happen to Flow Games?
One of the project's responsibles, Youtuber PhoenixBR, confirmed that the Flow Games channel was actually hacked. According to the creator, YouTube is already aware of what happened as the team contacted the company.
"We are already taking all measures to resolve it as soon as possible. Anyone who can help can contact me. This has been a blow and it's very scary but we know recovery is possible, I hope it happens soon." As much as possible," explained PhoenixBR.
Meanwhile, the tip is for channel fans to avoid clicking on questionable links placed in Flow Games video descriptions. There's still no estimate on when the channel will return to normal operation, but since YouTube has already been notified of the situation, the company has a tendency to help save the channel.
In addition to PhoenixBR, the Flow Games project includes journalist Bruno Micali, who works as editors at Voxel, and Davy Jones of GameplayRJ. Last year, the youtuber also invaded his channel by hackers to spread scams.

Source: Tec Mundo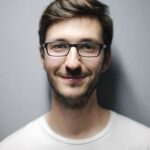 I am a passionate and hardworking journalist with an eye for detail. I specialize in the field of news reporting, and have been writing for Gadget Onus, a renowned online news site, since 2019. As the author of their Hot News section, I'm proud to be at the forefront of today's headlines and current affairs.