The World Health Organization (WHO) announced that, covid-19 is no longer a Public Health Emergency of International Concern (ESPI). Despite this, the business still considers the disease to be a pandemic, a contagious condition that has spread throughout the world.
The PHEIC of the coronavirus was decided on January 30, 2020, when the state of health affected more than 19 countries such as China, Germany, Japan and the United States. Tedros Adhanom Ghebreyesus, WHO director-general at the time, said the main concern was countries with more unprepared public systems.
WHO technical leader Maria Van Kerkhove The end of the COVID Public Health Emergency of International Concern means no less disease-related concern. The situation was declared in January 2020 so that countries can coordinate urgent action. "This virus will stay here and here with us," Kerkhove said earlier.
Care needs to continue
Tedros Adhanom Ghebreyesus announced today that he has decided to make the announcement after receiving advice from the WHO Emergency Committee. However, he stressed the need to continue to be careful. "Last week, Covid took a life every three minutes – and these are just the deaths we know" he pointed.
According to the WHO panel, the world has already recorded 765 million cases of covid-19 and 6.9 million deaths. Europe had the highest number of cases (275 million), while America recorded the highest number of deaths (2.9 million).
The United States, Brazil and India were the three regions with the most deaths, with 1.1 million, 701 thousand and 531 thousand deaths, respectively.
Source: Tec Mundo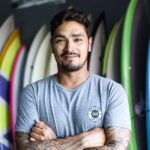 I'm Blaine Morgan, an experienced journalist and writer with over 8 years of experience in the tech industry. My expertise lies in writing about technology news and trends, covering everything from cutting-edge gadgets to emerging software developments. I've written for several leading publications including Gadget Onus where I am an author.